Kobe Bryant's Most Trusted Workout Partner Was Intensely Private About Their Friendship
Kobe Bryant was larger-than-life. The NBA star crossed over into mainstream pop culture and gained fans around the world. He spent his entire career with the iconic LA Lakers, helping lead them to five NBA titles. Despite Bryant's fame, he kept a low profile in many areas of his life.
After Bryant's untimely death in early 2020, one of his most trusted workout partners finally told the world about their special bond. His story revealed a lot about Bryant's priorities and his legendary work ethic.
Kobe Bryant's friendship with Ryan Badrtalei begins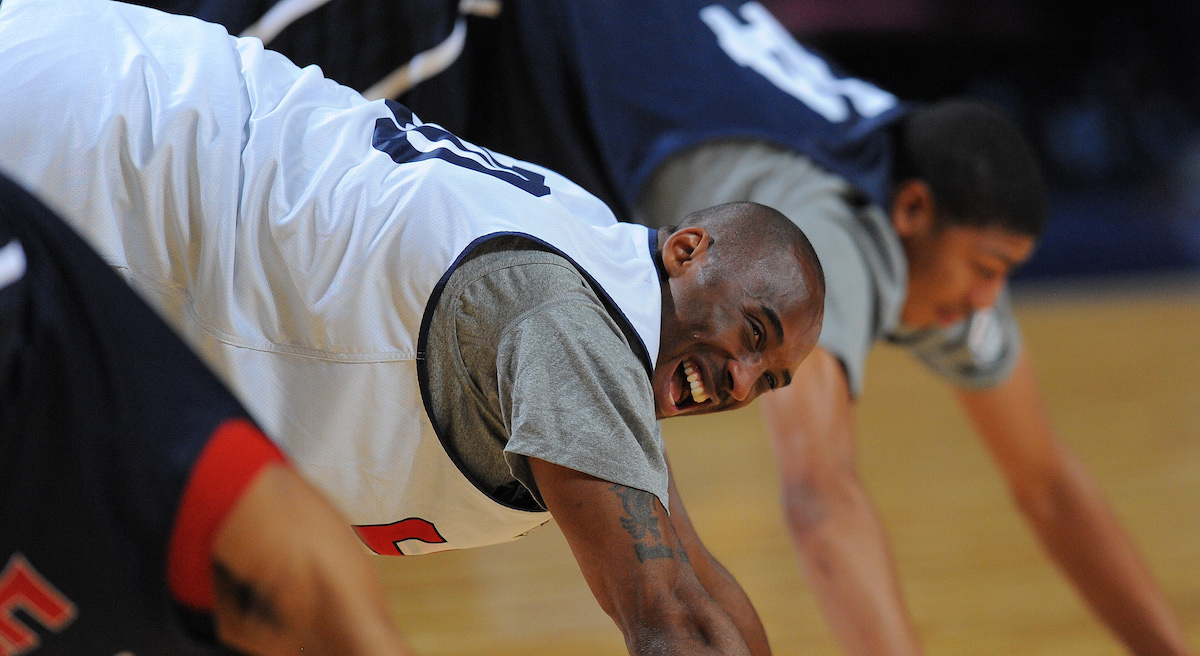 In 2007, Bryant was halfway through his Hall of Fame career and deciding what was next for his basketball career. The 29-year-old NBA star was heavily weighing a move to the Chicago Bulls. After a first-round playoff exit, CBS Sports reports, Bryant sought a place to train that was easy to access and low maintenance. He considered the University of California, Irvine.
UC-Irvine had a nondescript basketball program at the time. But its campus was a 10-minute drive from Bryant's home. At the time, Ryan Badrtalei served as the school's 26-year-old Director of Basketball Operations, making about $17,000 a year.
As the young guy on the staff, Badrtalei was tasked with the "grunt work." This included coordinating a meeting when the Lakers' head of security called the school about Bryant possibly working out there. He gave Bryant a tour of the school's "then-mediocre facilities," as described by CBS Sports.
Bryant asked Badrtalei for his phone number. The young professional didn't expect a phone call, but a few hours later Bryant called. Badrtalei let it go to voice mail. The NBA star left a message, "Hey, Ryan, this is Kobe. Let's do it. I'll be at the gym tomorrow morning at 6 o'clock."
Badrtalei and Bryant's friendship grows
Bryant had a legendary work ethic. A few days into the training, Bryant learned Badrtalei was on the team's coaching staff and asked for his help. As Joe Pompliano reported on Twitter, Badrtalei became Bryant's strength and conditioning coach, leading to long days for the young coach.
Bryant would often get to campus by 5:30 am and work out for a few hours in the morning. He'd return late at night after putting his daughters to bed or leaving the Staples Center. Badrtalei supported Bryant through the long days, often working 17 hours a day to help the Lakers star train.
Over time, the two became close friends. They were only two years apart, and their birthdays were two days away from each other. When Badrtalei got married, Bryant suggested a honeymoon destination for the couple: Bora Bora, the same place he went with Vanessa.
Badrtalei even considered Bryant to be a groomsman. But he didn't want to put that pressure on Bryant. Instead, the NBA star participated in the wedding by gifting Badrtalei's groomsmen with personalized, embroidered Kobe VIs matching the wedding colors: purple and white.
Badrtalei copes with Kobe Bryant's death
Bryant was a private person concerning his personal relationships. Badrtalei understood and kept their brotherhood secret. "I didn't talk about it, almost never talked about it, out of respect for him, Vanessa, his family, his daughters," Badrtalei explained.
Privacy didn't affect their bond, however. Bryant told Badralei he would show up for his birthday party one year. Badrtalei kept it close to the vest. He knew Bryant was busy, but sure enough, the Lakers legend did attend. The entire vibe of the party changed when the other guests saw Bryant there.
This is one of many, many reasons why Bryant's death was hard on Badrtalei, but he coped with help from the Lakers organization. The team requested Badrtalei attend its first game after Bryant's death. Although he knew it would be difficult, UC-Irvine's now-Associate Head Coach knew he had to be there.
RELATED: Kobe Bryant's High School Teammates Witnessed the Early Stages of Mamba Mentality: 'He Bordered on Psychotic'