Kobe Bryant's Death Isn't the Reason LeBron James Should Win the NBA MVP Award
LeBron James spent part of his comeback season celebrating his return to form with Lakers legend Kobe Bryant. James' gratification and gratefulness for Bryant turned into heartbreak and mourning when Bryant died in a helicopter crash earlier this year.
LeBron James was in the midst of an MVP-caliber season when the NBA shut down in March. When the league eventually announces its awards, LeBron James should win MVP for his stats and play, not because of narratives tied to Kobe Bryant's death.
LeBron James has enjoyed another MVP-level year
The King is back — or was, until the coronavirus pandemic hit. After he missed part of last season with a groin injury and the Lakers missed the playoffs, LeBron James resembled his old self in 60 games this season.
The King averaged 25.7 points, 7.9 rebounds, 10.6 assists, and hit 49.8% of his shots from the field. Los Angeles is 49-14 and holds first place in the Western Conference.
It is not yet known how or when the NBA season will resume. LeBron James openly said he wants the season to start again and the opportunity to compete for an NBA title.
Kobe Bryant's death didn't affect LeBron's MVP case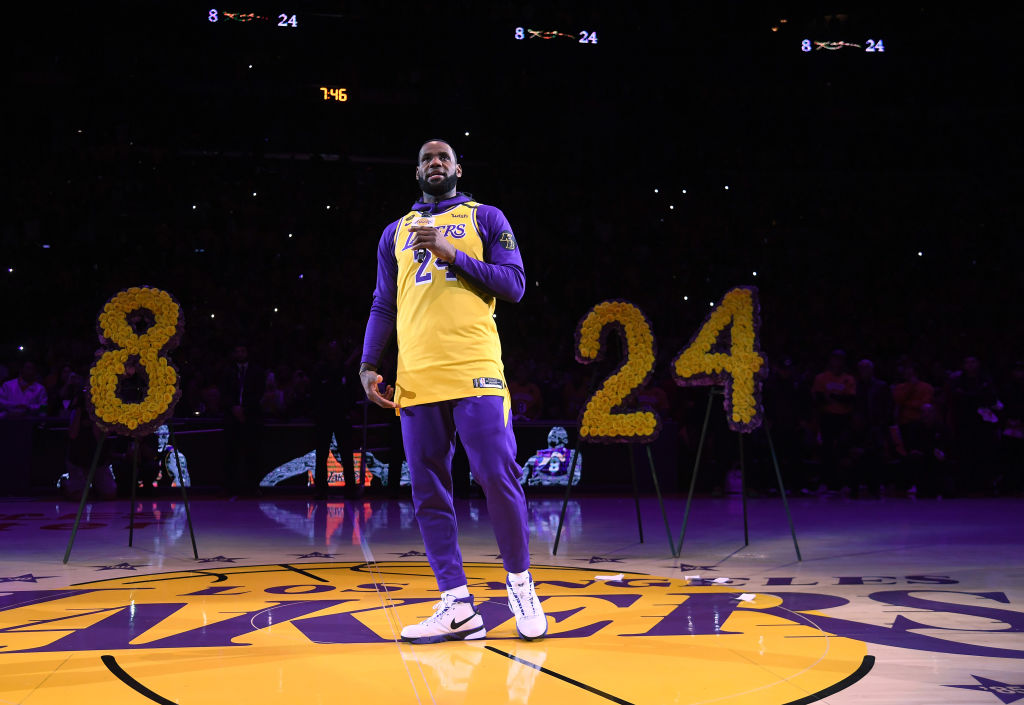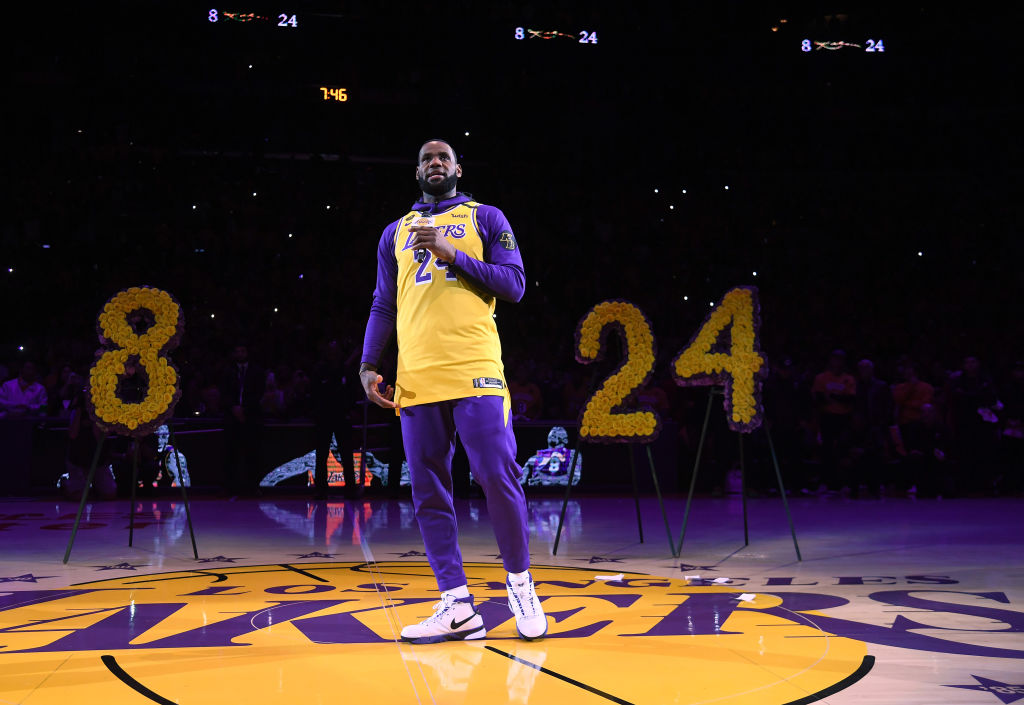 Awards are about narratives and, fairly or unfairly, LeBron James could have received more votes because of his relationship with Kobe Bryant.
The storyline of awarding basketball's best player the MVP Award because he lost someone close to him is a storyline that tugs at the heartstrings and is worthy of a movie.
The problem with that reasoning, though, is that LeBron James was already the MVP frontrunner. With all respect to Giannis Antetokounmpo, it would have been a massive upset if King James didn't win his fifth MVP.
LeBron averaged a double-double on the Western Conference's top team before the coronavirus shutdown. He dominated the NBA at 35 years old and formed an elite partnership with big man Anthony Davis.
Those facts, coupled with the NBA's recent trend of a player not earning MVP in consecutive years, would have helped the Lakers' star chance far more than Kobe Bryant's death.
People cannot propel LeBron James' MVP candidacy because of Kobe Bryant
Kobe Bryant's death hit LeBron James hard. The two went from rivals and an older icon passing the torch to a young phenom to brothers in arms.
LeBron told reporters earlier this year he didn't expect to ever have closure on Bryant's death.
"It's just been hard to kind of talk about it. Trying not to go back. It's just tough … I mean, we have to continue live on his legacy and continue to have our hearts heavy with both sadness and with happiness for his family that are still here."
Comments like that made it easy to improve James' MVP resume. But that is unfair to him and Kobe Bryant's legacy.
If or when LeBron James wins the NBA MVP, he will have earned it because of his play on the court and how he turned the Lakers around. Or he should have, at least.
A vote for LeBron James as NBA MVP needs to be because of what he controlled. Changing the voting stakes because of a death close to him isn't what Kobe Bryant would want, nor is it what LeBron James deserves.