Kobe Bryant's Legacy Might Have Changed Because of a Missed Goaltending Call
Kobe Bryant, a well-known player for the Lakers, may have had a slightly different legacy as a result of the 2009 NBA Finals. The game was tied at the end regulation when Courtney Lee missed an easy alley-oop, which put the game into overtime.
If Lee had not missed the alley-oop, Magic could have been the winners of the 2009 NBA Finals, leaving Bryant's legacy slightly different.
2009 NBA Finals
RELATED: Kobe Bryant Faced a Low Point Early in His NBA Career
The 2009 NBA Finals included the West Conference and the East Conference champions — LA Lakers and Orlando Magic, with the Lakers being victorious. Bryant would go on to be named the NBA Finals MVP.
Both teams were pretty evenly matching going into the series, so fans knew that every game would count. The Magic were led by a young Dwight Howard, while the Lakers were of course led by Bryant.
Missing the alley-oop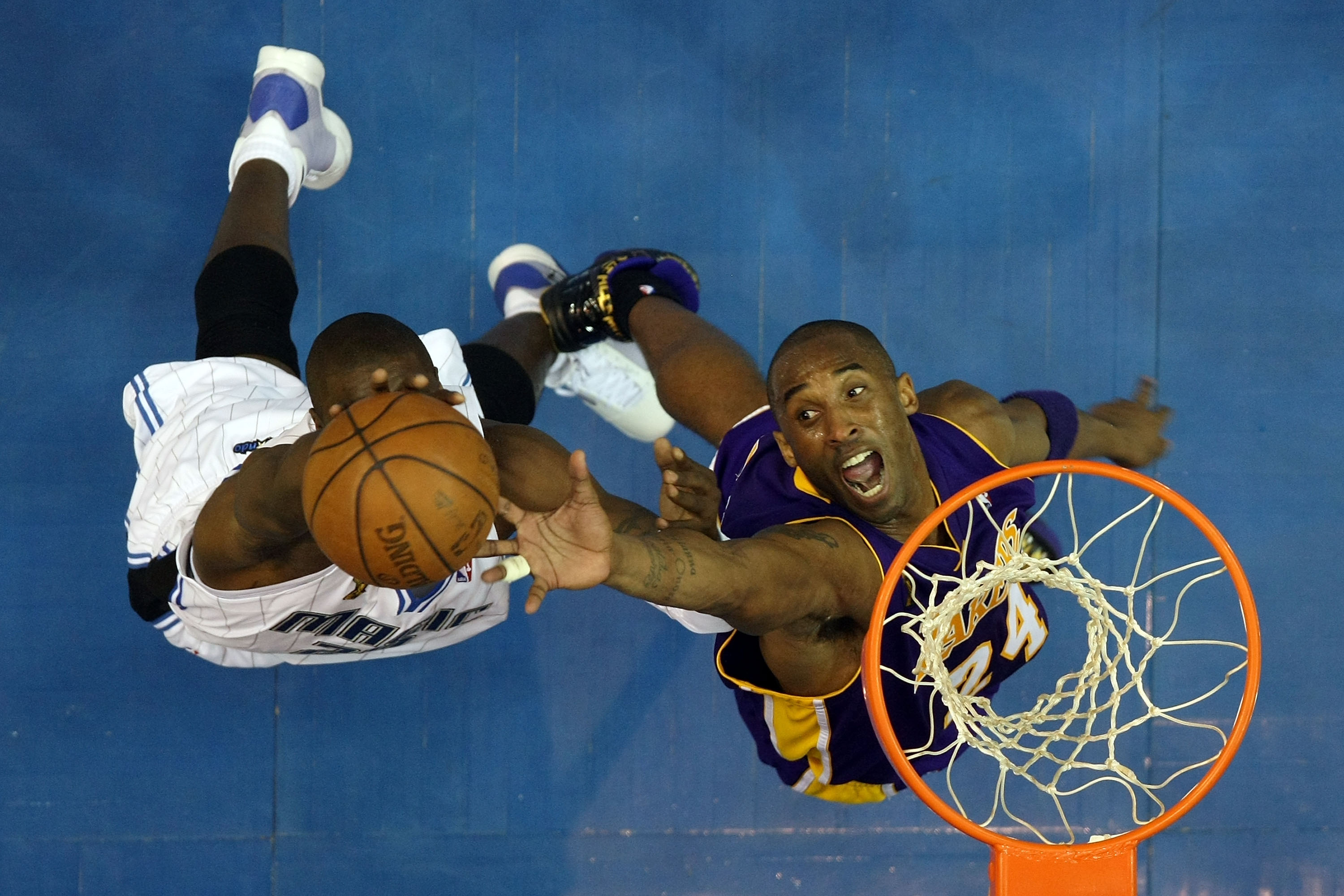 Enter Courtney Lee — an Orlando Magic rookie — infamously known for missing a potential winning layup in the game against the Lakers as regulation ended. As a result of this error, the Lakers had another chance to win the game — and the team took full advantage. 
In overtime, Pau Gasol scored 7 points and the Lakers ended with a 101-96 win over Magic. This miss might be in NBA history as one of the biggest gaffes ever. However, some fans argue that there was a missed goaltending call on the play.
Even though Gasol's grazing of the rim probably didn't impact the shot, by rule it should've been called a goaltend. This would have given the Magic a pivotal road-win. From there, they might've been able to take control of the series.
Kobe Bryant's legacy
RELATED: Kobe Bryant's Former Teammate Had an Unforgettable Conversation With Him Before His Death
If the Lakers did go on to lose that series, would it have impacted Bryant's legacy? It's tough to say for a few reasons. For one thing, it was only game 2 and there was still a lot of basketball left to play.
Furthermore, Bryant had already won three championships at this point. It wasn't like his ability to perform on the biggest stage was ever in question. No doubt, this championship would add to legacy, but losing it probably wouldn't have damaged it.
All stats courtesy of Basketball Reference