Kobe Bryant's Most Impressive Stat Might Be His Lack of Technical Fouls
There are a lot of reasons to admire Kobe Bryant. One aspect of his greatness that gets overlooked was his ability to remain even-keeled while intensely focusing on maximizing his talent. Bryant had very few technical fouls, unlike other NBA stars who can't help but get on the bad side of referees. So, how was he able to stay calm in the heat of battle?
The Black Mamba left many reasons to remember him
After Bryant's shocking death in January 2020, basketball fans around the world mourned the loss of the generational sporting icon. Many great players have worn the purple and gold over the years. But few if any left a mark as indelible as Bryant's. He wasn't just a player, he was a superstar, talisman, and a role model all in one. 
His numerous highlights on the court are impressive on their own. But the reason he became such a beloved figure involves his personality, too. His ruthlessness, dedication, and desire to win no matter what became a model for fans.
This is one of the many qualities Bryant took from Michael Jordan. Bryant had the boldness to enter the league with the ambition to be Jordan's successor. He got closer than any other player of his era, thanks to the vaunted "Mamba Mentality," and even turned His Airness into a friend.
Everyone – including Jordan himself – knows Bryant stole many moves and mannerisms from his idol. But there is one feature of his game that often went unnoticed due to the more obvious parts of Bryant's greatness. 
How did Kobe Bryant talk trash while avoiding technical fouls?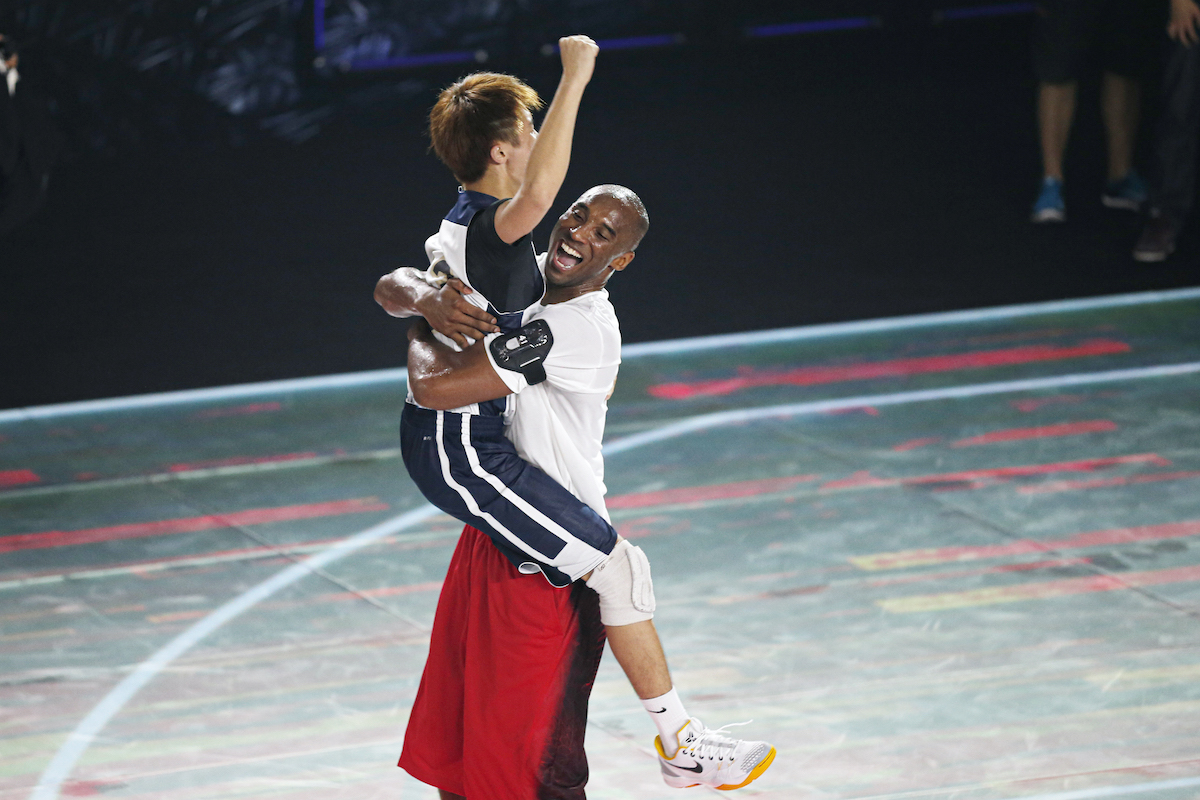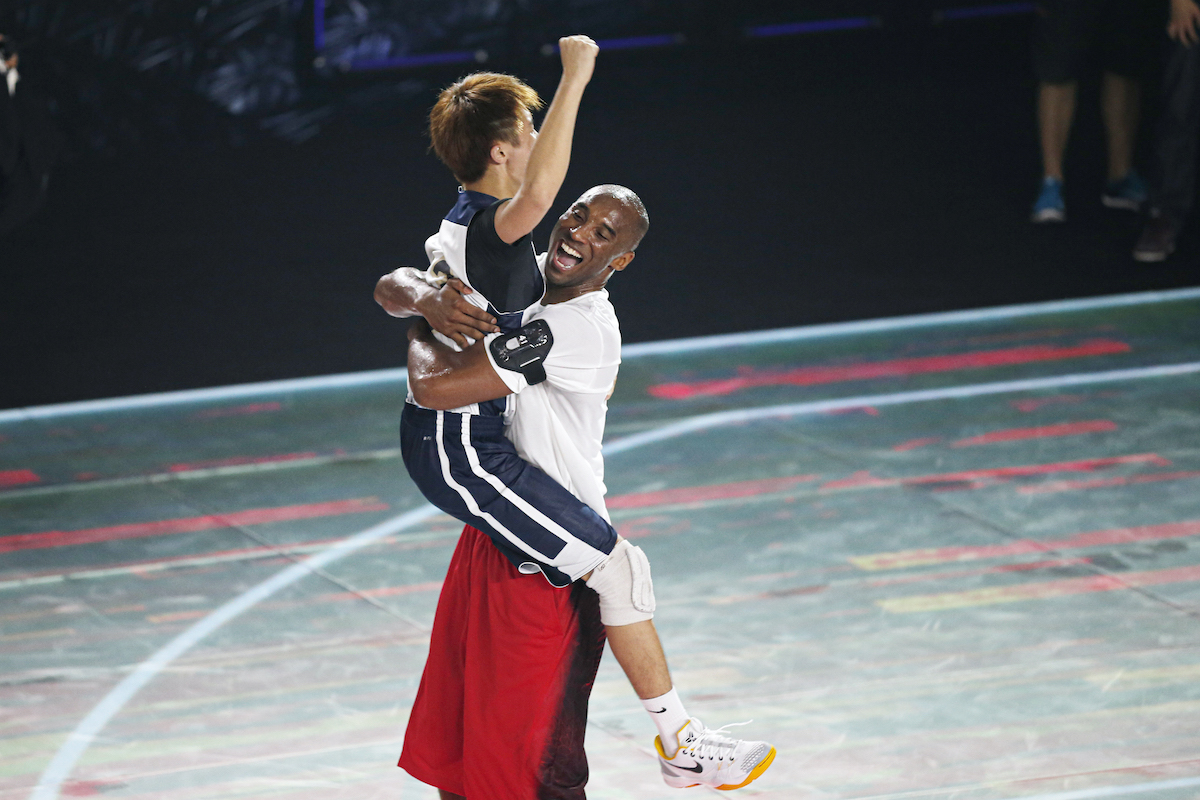 Bryant only committed six technical fouls in his entire career. This surprises fans, considering the length of KB's career and how much he talked trash to opponents — and sometimes teammates. 
Five of these fouls came from two seasons: 2012-13 and 2014-15. (The other one came in 2011 when Bryant uttered a homophobic slur at a referee. This earned him a fine of $100,000. Bryant apologized for his actions.) 
The 2012 season started with high hopes and ended as a miserable disaster. The Lakers traded for Dwight Howard and Steve Nash in the offseason. This put four Hall of Famers in the starting lineup and gave the NBA the feeling that the franchise was back among the contenders.
Instead, literally everything that could go wrong did go wrong. The Lakers fired head coach Mike Brown after five games. The team saw its worst start to a season since 1993. Separate feuds between Howard, replacement coach Mike D'Antoni, and Bryant plagued the franchise. Fans, players, and personnel mourned the death of owner Jerry Buss.
The Lakers also ended the regular season with Bryant tearing his Achilles as he carried the team to the playoffs. If Bryant was frustrated, you'd understand why. Although 2014 was less chaotic, it was still a bad time for the franchise.
Their lottery pick, Julius Randle, broke his leg on opening night and missed the rest of the season. Bryant followed suit after rotator cuff surgery 35 games in. (He did at least play enough to surpass Jordan on the NBA's all-time scoring list.) The team lost 60 games for the first time in history. 
The lack of technical fouls speaks to Bryant's ability to control his emotions and maintain his focus on the task at hand. This is likely one thing that made him such a fan of Jordan, another player who rarely got in serious trouble with referees despite taunting his way through the '90s.
Rather than throw a tantrum and give the other team a chance at free points, both Jordan and Bryant would channel their energies into doing whatever it took to win. Several current players could take this to heart. 
What players could use his mentality the most?
The toxicity surrounding refereeing in the NBA has only gotten worse over time. A blown call or a whining star can taint the image of nearly every game. It's so annoying that the league has taken steps to improve the relationship between both parties, reports ESPN. But plenty of players are still complaining as much as possible. 
Some of the names at the top of the list for most technical fouls are not surprising. Russell Westbrook, Draymond Green, and Patrick Beverley are all in the top 10 for this season, according to Fox Sports. Westbrook and Green lose their heads from time to time, but it's notable that they are star players near the top of the list. 
The best players know how to stay in the moment and not let their emotions take them out of the game. (It also helps that referees tend to protect superstars more.) The likes of LeBron James certainly get frustrated with officials, but they rarely let it get to the point where they give the other team points. Bryant mastered this skill.