Kobe Bryant's Retirement Impacted Dwyane Wade More Than He Thought It Would
Kobe Bryant left an incredible NBA legacy. No player understood this more than his competitive rival, friend, and peer, Dwyane Wade, who admired Bryant greatly. Obviously, the world felt a tremendous loss when Bryant passed away on January 26, 2020.
Before then, around the time Bryant retired, Wade also struggled internally with his game. What about Bryant retiring impacted Wade more than he thought it would? Let's look back at Wade's words about his mentor and friend's retirement. 
Kobe Bryant's NBA career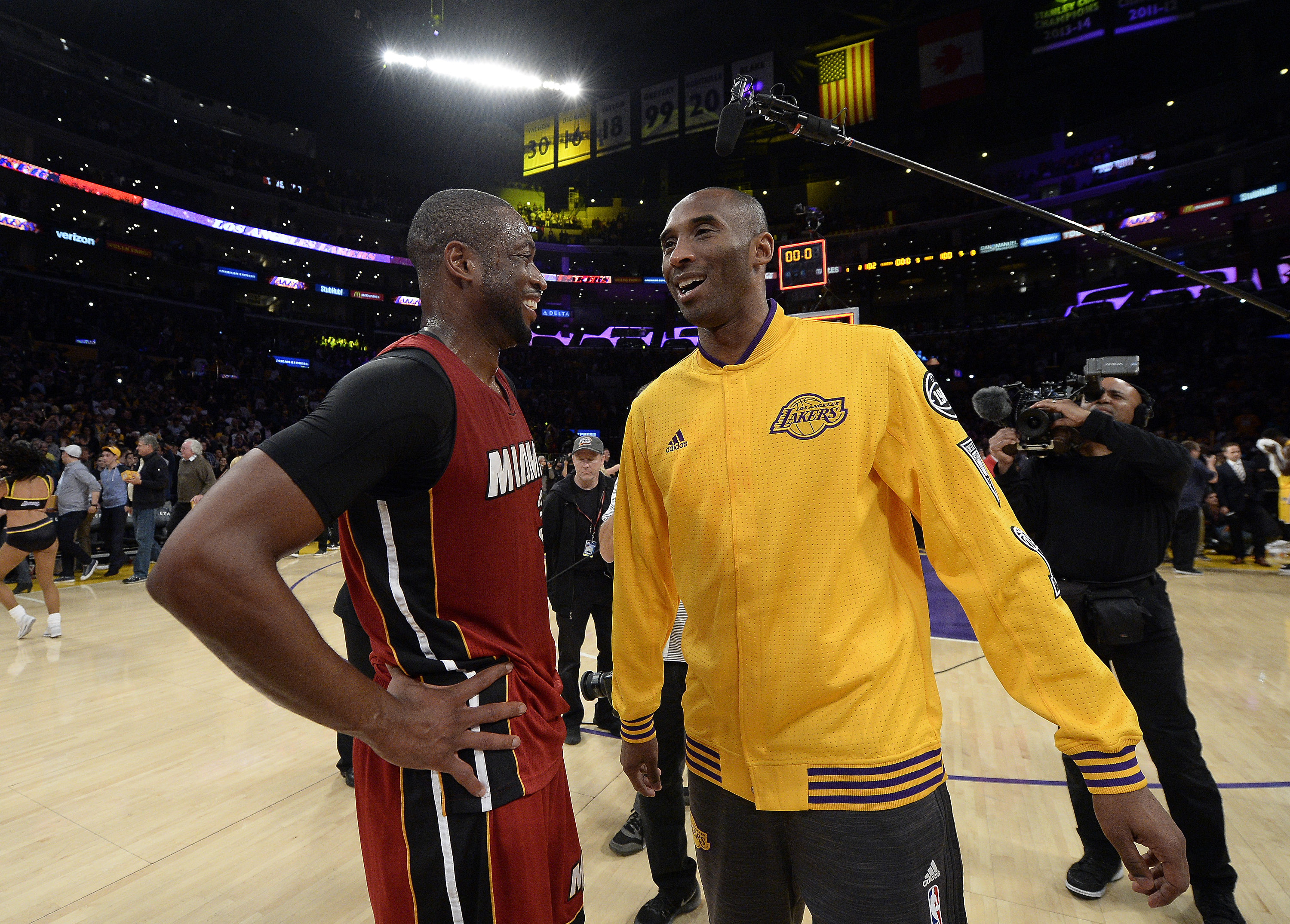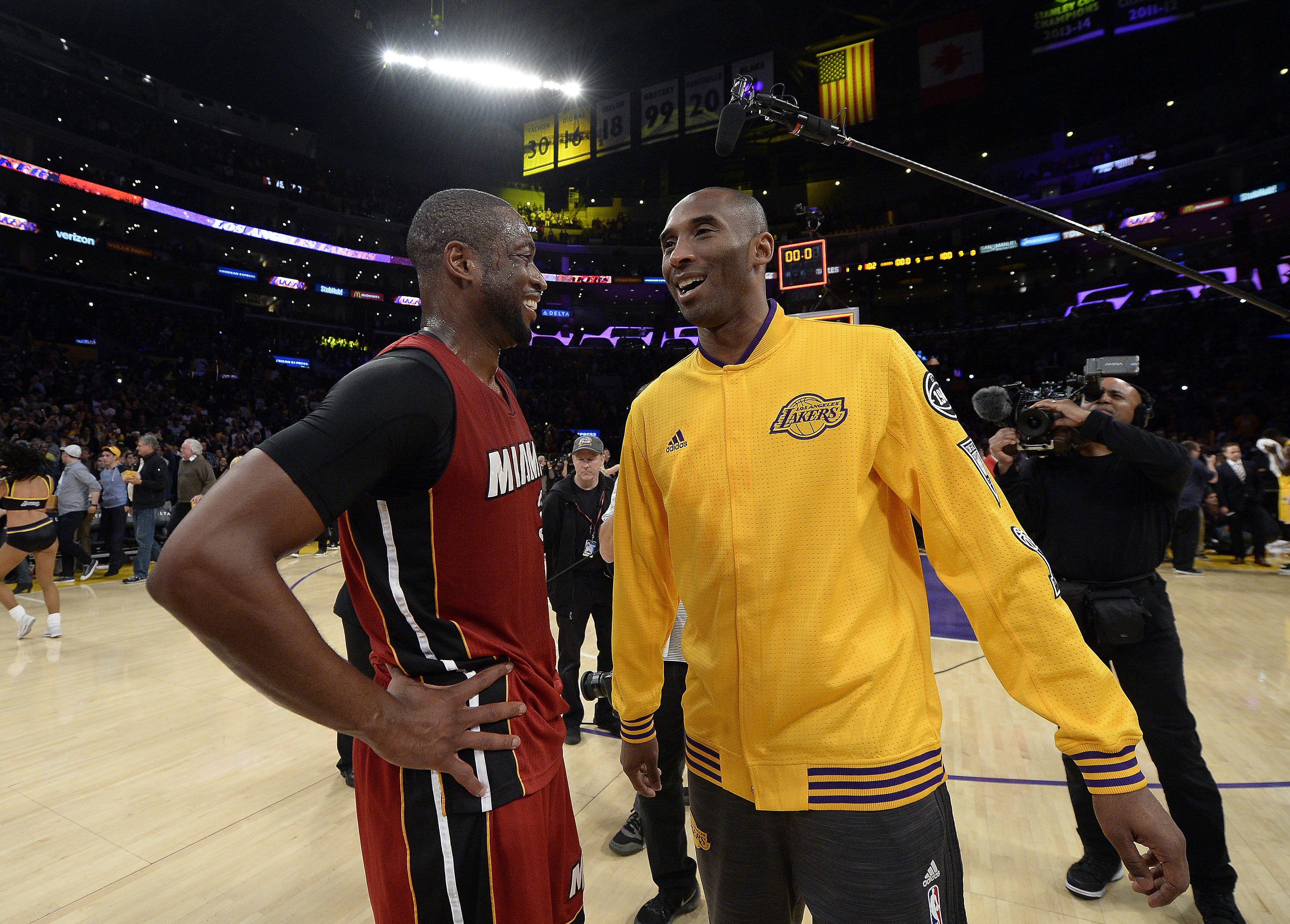 Looking back, it seems like Bryant's greatness was a foregone conclusion, but this was hardly the case. Bryant entered the NBA draft straight out of high school. While he was highly touted as a prospect, according to Basketball-Reference, he wasn't selected until the 13th overall pick in 1996. The Charlotte Hornets picked Bryant then traded him to the Lakers for center Vlade Divac. While Divac was a fine player, there's no question who got the better of that deal. 
Bryant was an elite talent from the beginning, but he wasn't dominant at first. It wasn't until the 1999-2000 season when Bryant, Shaquille O'Neal, and the Lakers came into their own. The Lakers won three championships with Bryant and O'Neal. After an acrimonious departure that sent O'Neal elsewhere, Bryant picked up the pieces of a broken franchise.
Uniting with Pau Gasol, Lamar Odom, Ron Artest, and Rajon Rondo, he eventually brought bring two additional titles to LA. Bryant retired in 2016. While the last few years of his career saw the Lakers as one of the league's worst team, he still left with his fighting spirit intact: Bryant had 60 points in his final NBA game. 
Dwyane Wade's NBA career
RELATED: The 1 Thing Missing From Dwyane Wade's NBA Career Is an MVP Award
Wade had a much different path to greatness than Bryant. According to Basketball Reference, he played college basketball for Marquette, not leaving until after his junior season. In this era, elite college basketball players mostly leave after one year. Wade entered the league the same year as LeBron James and Carmelo Anthony.
While those two were more heralded (Anthony was an NCAA champion and James was lauded as the second coming of Michael Jordan), he struck championship gold before they did. In 2006, with Bryant's former teammate O'Neal dealt to Miami, Wade won his first title. 
Wade later reached free agency in 2010, but he wouldn't go anywhere. James and fellow '03 draftee Chris Bosh joined Wade in Miami. The team made the Finals four straight years and won two of them. 
How Kobe Bryant's retirement impacted Dwyane Wade
While Bryant and Wade were never NBA teammates, they did play together on the 2008 NBA Olympic team. They were also close friends and had a lot of respect for one another. 
In a video talking about Bryant, Wade said that the legend's retirement made his career more challenging. As a fellow shooting guard, Wade saw Bryant as the player he tried to be like. Now that Bryant was gone, he wasn't sure who or what to chase anymore. This is a testament to Bryant and Wade's friendship, but also the immense level of respect Wade had for Bryant. He made it clear that he viewed Bryant as being ahead of him, but having him as an aspirational figure helped motivate him. 
While the basketball world still mourns the massive loss of Bryant, Wade's words are proof positive that while Kobe Bryant is gone, his greatness will never be forgotten.