MLB
Kris Bryant Takes 96 Mph Pitch to the Head and 6 Other Insane MLB Wild Pitches
In major league baseball, a wild pitch is defined as one that is not hit by the batter and can't be stopped by the catcher, resulting in a runner advancing. They're fairly common in the MLB, but some stick out more than others. Here are 7 of the most memorable wild pitches in the league, including Kris Bryant's recent fastball to the head.
Mike Fiers' wild pitch to Giancarlo Stanton's face
Giancarlo Stanton took a serious fastball to the face from a wild pitch by Milwaukee Brewers' Mike Fiers. The pitch hit Stanton in the nose and mouth and caused a season-ending injury. Stanton needed to have several teeth replaced and showed pretty gruesome cuts on his face after the accident. Today, he wears a helmet with plastic down the side to hopefully prevent another injury like Fiers' pitch.
Next: Even this pitcher couldn't help but laugh at his own pitch. 
Zach McAllister's wild pitch to Don Kelly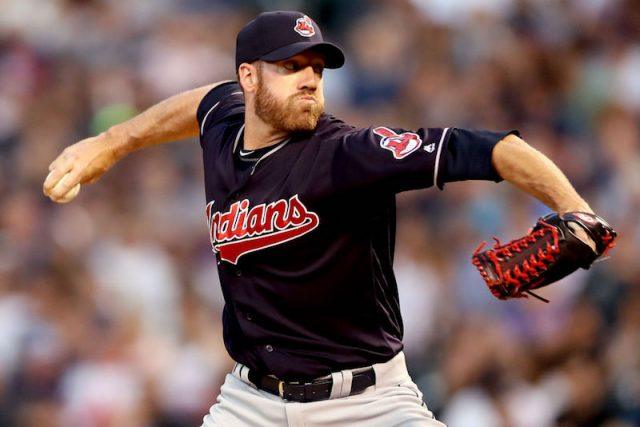 Zach McAllister's wild pitch to Don Kelly in 2014 looked almost like he second-guessed himself a second too late. The wind up looked good, but when McAllister went to execute the pitch, he slipped a bit and flubbed it, getting it nowhere near home plate. Terry Francona came out to check on his pitcher, but McAllister was already laughing it off. Thankfully, it was only the bottom of the second and wasn't a game-ending mistake.
Next: One player saw his life flash before his eyes during this pitch. 
Dillon Gee's wild pitch that startled Melky Cabrera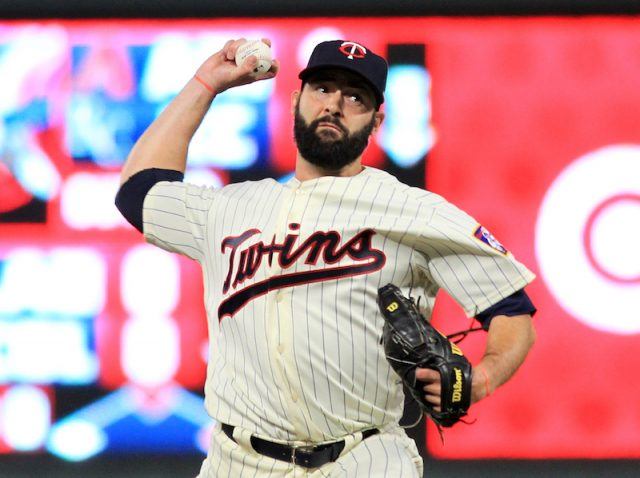 This technically wasn't a wild pitch (no runners advanced), but it's still worth mentioning. Everything about the few seconds of this pitch is something to laugh at. In 2016, Dillon Gee attempted to throw a pitch to White Sox player Melky Cabrera, but Gee lost his balance and ended up sending his pitch toward first base. Cabrera must have lost sight of the ball, panicked, and reacted as if his life had just flashed before his eyes. It was five seconds of confusion for Gee, terror for Cabrera, and comedy for anyone watching.
Next: One wild pitch once let up three runs. 
Christian Friedrich's wild pitch that let the Brewers score three runs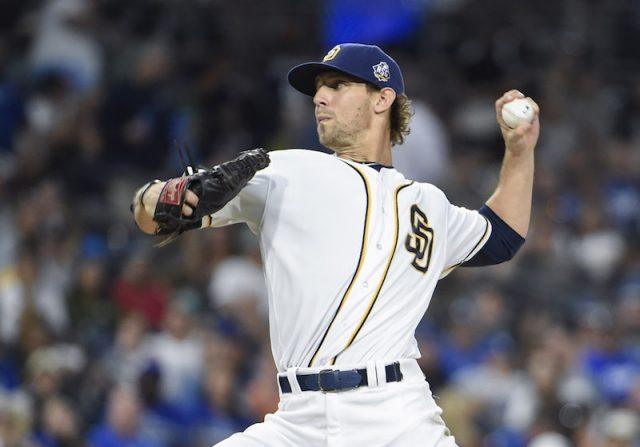 Colorado Rockies pitcher Christian Friedrich won't ever live down this wild pitch. Bases were loaded when Friedrich's pitch went awry, sending the catcher Michael McKenry after it and letting one Brewer easily score. But when McKenry overthrew the ball to Friedrich covering home, a second man scored, too. And Friedrich was left wrongly thinking the umpires had called time out. As he sauntered back to the pitcher's mound, a third man scored, clearing the Brewers bases. It was a play that would live in infamy.
Next: This one was a warm-up pitch gone wrong. 
A.J. Burnett's wild warm-up pitch that broke a window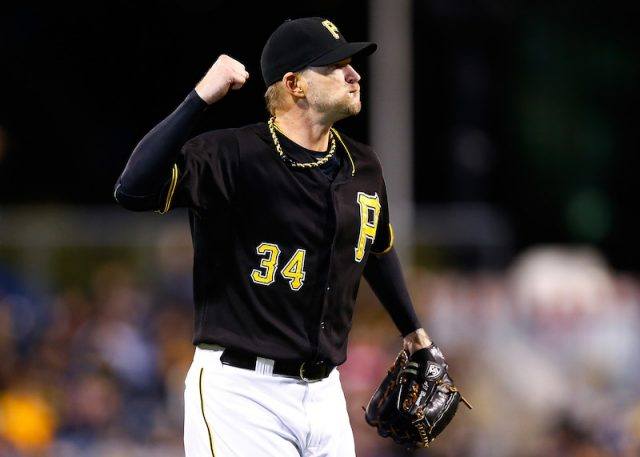 In 2001, A.J. Burnett was warming up when the Marlins mascot, Billy the Marlin, drove behind home plate. Burnett threw the ball up over the catcher and accidentally sent it right through the window of Billy's truck. Billy was startled since the pitch was so close to him, but the moment would go down as one of the funniest wild pitches in the league. Clearly Burnett's aim was a little too good.
Next: Who would've thought you could have four wild pitches in one game? 
Adam Ottavino's multiple-wild-pitch game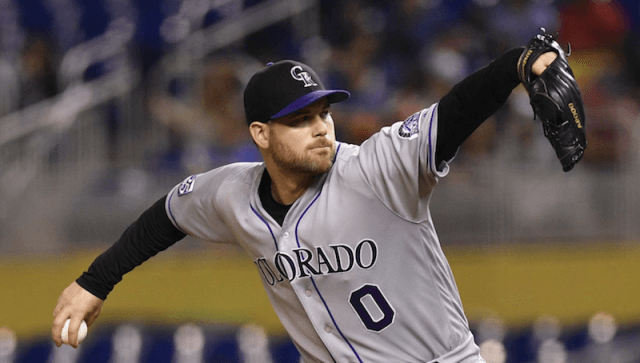 In 2017, Rockies pitcher Adam Ottavino served four wild pitches to the Dodgers, which ended up letting five runs score. The first wild pitch let one run score, the second let two, and the last two each let one. The game resulted in Ottavino becoming the first pitcher in 50 years to give up so many wild pitches in one game. Ottavino took the loss hard, especially because it extended the Rockies' season-worst losing streak.
Next: Kris Bryant is lucky he recovered from this wild pitch. 
Kris Bryant's wild pitch to the head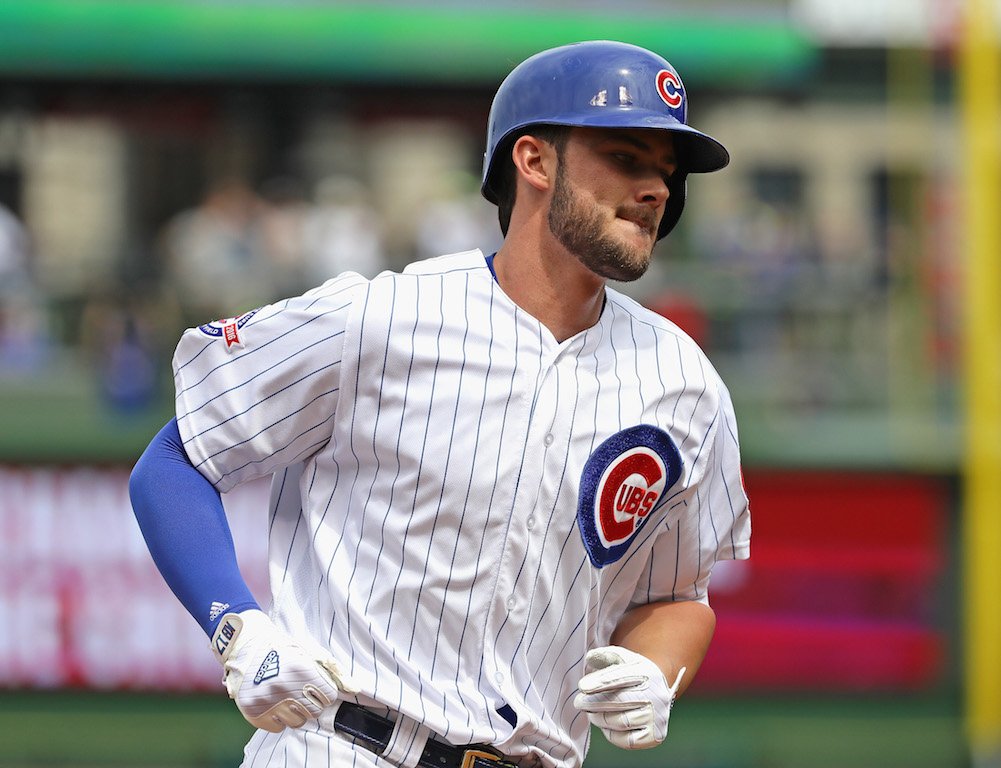 Thank goodness for baseball helmets. In 2018, the Cubs' Kris Bryant took a 96 mph pitch directly to his head from the Rockies' German Marquez. If it weren't for that helmet, he likely wouldn't be alive. Emotions got the best of the Cubs' hitting coaches, and both were ejected from the game within a few minutes. Shockingly, Bryant passed all concussion-related tests following the hit. He only missed a few days.