Kurt Busch Proving to be NASCAR Cup Series' Ultimate Survivor
Kurt Busch was not ready to drive off into the sunset. The 2004 NASCAR premier Cup champion turned away from the idea of retiring last year and enters the twilight of his three-decade career with renewed purpose. His new life includes his old sponsor and a new organization headed by "His Airness." 
Enduring a career highlighted by big wins and lowlighted by several personal and professional mishaps, Busch's association with 23XI Racing is proving to be a renaissance to his storied career. 
Kurt Busch posts third-fastest lap during Next Gen car testing session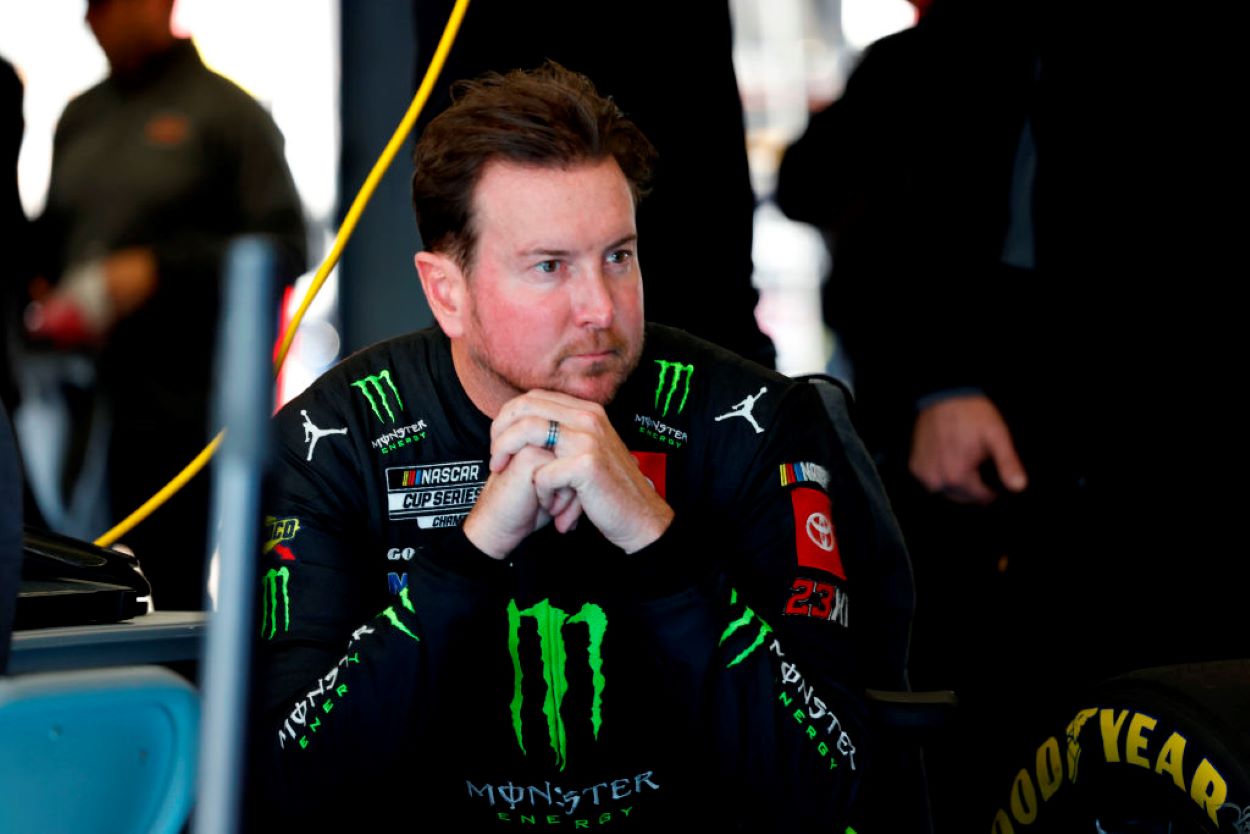 The next phase of Busch's ever-evolving career started Dec. 15 with Next Gen car testing at Charlotte Motor Speedway. Competing during the 670hp package trials, Busch confidently handled the new car throughout the 1.5-mile quad oval. 
Busch unofficially turned in the third-fastest lap, 181.020 mph. Ryan Blaney had the fastest lap (182.014 mph), followed by Ross Castain (181.996). 
For Busch, being behind Cup series wheel was not a sure thing just a few months ago. His former employer, Chip Ganassi Racing, sold its NASCAR assets to Trackhouse Racing last June. It could have signaled an end to Busch's career.
Enter 23XI.
Solidly backed by his main sponsor, Busch brought some added juice to the new franchise, strong, big-dollar corporate backing. 
If money talks, co-owner Michael Jordan will listen. 
Busch burned down opportunity bridges and built more
A prodigy who jumped from trucks to the Cup series in 2001, Busch continues to be dogged by mistakes of his own creation.
One season after capturing NASCAR's first foray into a playoff format, Roush Racing fired Busch in Nov. 2005 because of an alcohol-assisted altercation in Avondale, Arizona. Charged with criminal recklessness, Busch missed the final two events, and lost his seat because his employer felt "embarrassed" by the episode.
His next stop was Team Penske, where he found modest success, capturing 10 races over the next six seasons. But Busch created controversy again in December 2011 for delivering a profanity-laced tirade during a TV interview and then getting caught executing an obscene gesture during the season-finale at Homestead-Miami Speedway. Busch was fined $50,000 by NASCAR, and Team Penske released him from his contract.
Ironically, his ascension started again with up-and-coming Phoenix Racing in 2012, but it was interrupted. After Busch threatened a reporter, he was suspended one race. His troubles extended to his family. Busch kept away from his Cup Series brother Kyle Busch for nearly a year because of an on-track incident.
Busch seeking to add to NASCAR Cup Series playoff streak
Older and perhaps wiser, Busch brings a veteran, race-hardened attitude to the organization co-owned by Jordan, the NBA icon, and Cup series veteran Denny Hamlin, who was on-site during the Charlotte testing session on Dec. 15.
Busch has collected 33 victories, 156 top-five finishes, and 331 top 10s in 756 career starts. His experience will benefit young teammate Bubba Wallace. Or so the team brass hopes.
23XI, with Wallace as its lone driver, failed to qualify for the NASCAR playoffs during its maiden campaign in 2021. Busch has reached for the NASCAR playoffs for nine consecutive seasons.
With Jordan as his boss, Busch will be under pressure to make it 10 with no embarrassing episodes.