Kurt Russell Was a Professional Baseball Player Early in His Career
Kurt Russell has been in the public spotlight since he was only a child. Starting out as one of the original Disney child stars, Russell's career blossomed into one of the longest-lasting careers in Hollywood. From action star to leading man in a romantic comedy, Russell has done a little bit of everything during his 60-year career. At one point early on, however, he was willing to sacrifice Hollywood for a baseball shot.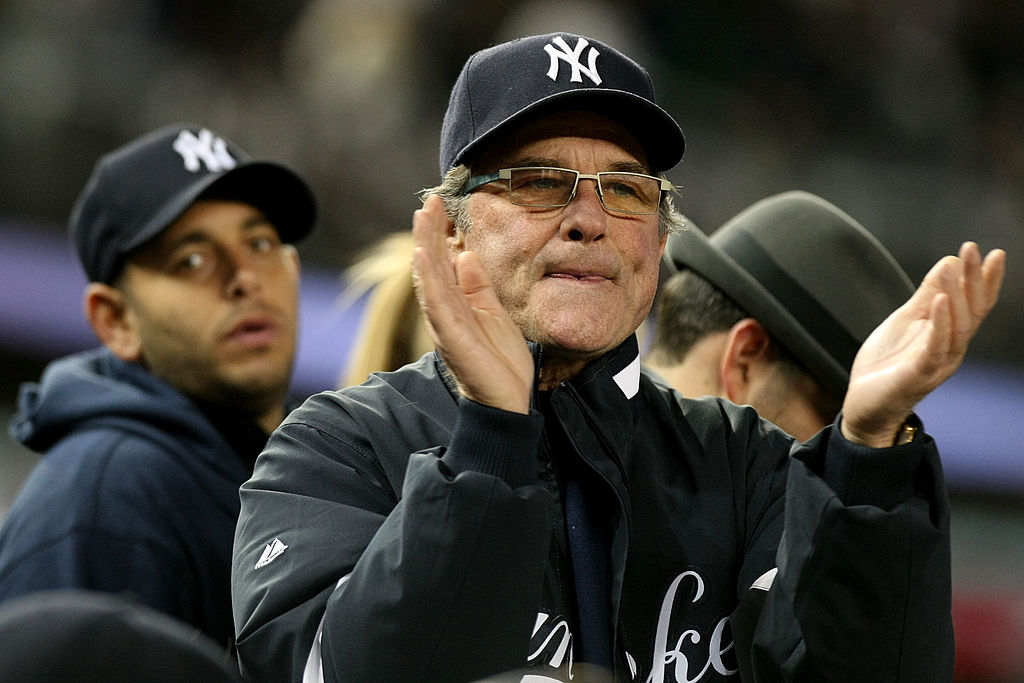 The family business
Russell's interest in baseball should surprise nobody who is aware of his upbringing. His father, Bing, might have made his name in Hollywood, but earlier in life, he had his own baseball dreams.
Bing played in the minor leagues with the Carrollton Hornets in the '40s before moving on to Hollywood. Like his son, however, his love for baseball remained in his DNA.
In the early '70s, Russell was already a leading man in Hollywood, with several television credits coming in each day. However, entering adulthood, he was not sure whether or not Hollywood was for him. A lifelong baseball player, Russell wanted to continue his dreams of hitting home runs and rounding the bases after high school was over.
"I played ball from when I was a kid. It's just always been in my family. My dad had minor league teams," Russell told reporters, per Today I Found Out.
"My great grandfather was a great ballplayer. I played it as long as I could. And I always thought I could do both. I wasn't really serious about acting — I was serious about baseball. I don't know if it was more important to me than acting, but I was a young man… and I had geared up to play pro ball from the time I was 13 or 14."
Taking the field
RELATED: Could Kurt Russell's Son, Wyatt Russell, Inherit His Father's Most Iconic Role?
Related post url: 
Russell's baseball career began with the Los Angeles Angels farm system, according to MiLB.com. While other celebrities like Michael Jordan and Garth Brooks later got stints in professional baseball based on their names, Russell had the talent to back up his star power.
Multiple teams scouted him before signing with the Rainbows. While he still acted in the offseason, baseball got all the attention during summer and fall.
After a brief stint with the Rainbows, Russell signed with the Walla Walla Islanders in 1972. In 1973, however, his father bought a team called the Portland Mavericks. An independent organization, the Mavericks garnered a lot of buzz in the baseball world thanks to their above-average roster without connections to a Major League club.
Russell played for one year before joining the El Paso Sun Kings in the AA for six games. However, during his final game with the club, a runner hit him while running through the second base, and Russell tore his rotator cuff. Russell later said that the team doctor broke the news by telling him that he was a full-time actor again, according to FanBuzz.
His career was over save for one single game for his father's club in 1977,
Was Kurt Russell good at baseball?
RELATED: Kurt Russell and 3 Other Celebrities Who Tried to Be Professional Athletes
Related post url: 
While Russell may not have been a major league talent, he wasn't a scrub on the baseball field. At his height, he could hit .300 and found himself on base nearly 40-percent of the time, per Baseball Reference.
On second base, he maintained a fielding percentage in the high nineties. Had Russell devoted his life to baseball full-time, he may have had a shot, eventually.
Russell eventually went back to making movies full-time, however, but his love of baseball never faded. To this day, Russell talks about his baseball career with passion, and while Hollywood has been good to him, one can't help but wonder what could have happened if Russell hadn't injured himself at the height of his career.