Kurt Warner Reveals Why He Would Take Tom Brady Over Aaron Rodgers to Win Super Bowl This Season: 'This Is a No-Brainer'
There's more parity in the 2021 NFL season than in years past. No team is far and away better than the rest of the field. Even though the race is wide open, it's difficult to bet against either Tom Brady or Aaron Rodgers coming out of the NFC. Hall of Famer Kurt Warner revealed why he would rather have TB12 leading his team to a Super Bowl right now.
Kurt Warner says he'd take Tom Brady as his quarterback to win Super Bowl this year
Kurt Warner enjoyed a successful career 12-year NFL career playing quarterback for the St. Louis Rams, New York Giants, and Arizona Cardinals. He knows a thing or two about the position.
In a recent appearance on ESPN's First Take, the crew asked Warner to pick one quarterback to lead his team to a Super Bowl in 2021. The 4-time Pro Bowler answered without hesitation.
"This season, last season, or the last 20 seasons, I'm only taking one guy," Warner said. "I'm taking the best quarterback to ever play the game. We can make any debate about Aaron Rodgers and how great he is, but I'm taking the guy that in the biggest moments, he always plays his best football. That's Tom Brady."
The NFL Network analyst still marvels at how Brady continues to play at a high level, even at 44 years old. "I always felt like I got better every year because I understood the game more," he added. "That's exactly what it looks like with Tom Brady. He's not losing anything physically, and he gets better and better with his feel for the game."
Even though Aaron Rodgers makes a strong case, Kurt Warner doesn't want to hear it.
"This is a no-brainer," said the Hall of Fame quarterback. "I will take Tom Brady all day, every day, twice on Sunday."
The Hall of Famer doesn't buy that Aaron Rodgers has a bigger chip on his shoulder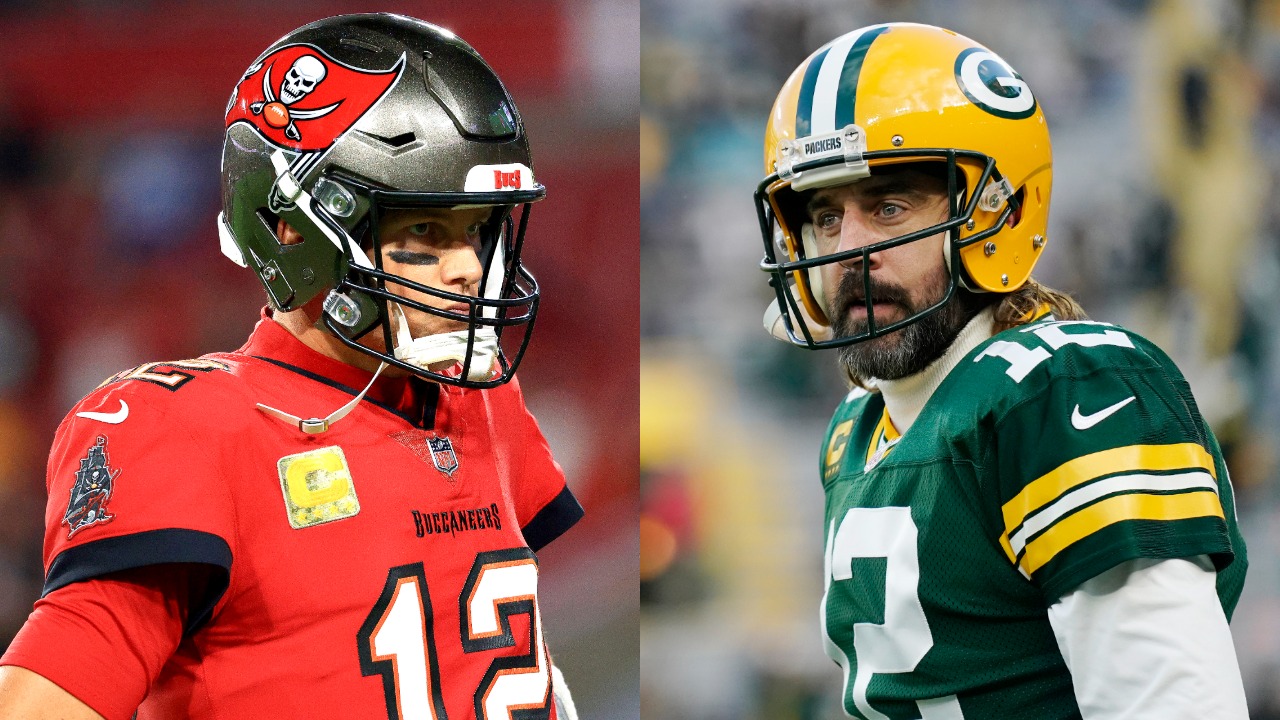 After Kurt Warner made his argument for Tom Brady, Stephen A. Smith compiled a case for Aaron Rodgers. Smith argued that the Green Bay Packers' signal-caller might want to win it more in 2021.
"He's starving for a championship," Smith said of Rodgers. "He only has one. I think this is the best situation he's been in during his entire career."
Warner doesn't buy that Rodgers wants it more than Brady, though.
"To sit here and say, 'Because Aaron's had all this go on, that he's got a bigger chip on his shoulder than Tom Brady,' I think we have to be careful with that," he said. "One thing we know about Tom is that he's always got a reason to win. It's the reason he plays this game. He's playing to win championships and write more of a legacy."
Sure, Tom Brady is coming off a Super Bowl victory with the Tampa Bay Buccaneers in Super Bowl LV. He has seven rings to his name. On the surface, Brady doesn't have anything to prove to the public. Perhaps, he has something to prove to himself.
Aaron Rodgers undoubtedly has a massive chip on his shoulder, but it's not wise to doubt TB12's want to.
Which quarterback has a better chance at winning Super Bowl LVI?
Tom Brady and Aaron Rodgers each have a path to the Super Bowl, but they'll likely have to go through one another to get there.
The Arizona Cardinals are currently the 1-seed in the NFC, but the jury is still out on whether or not they're the best team in the conference.
The Packers are the 2-seed at the moment. While Rodgers has been great lately, Joe Barry's defense has made Green Bay one of the most complete teams in the NFL.
The Buccaneers are also sitting at 9-3. Bruce Arians' squad has battled some adversity with injuries on defense and Antonio Brown's off-field concerns. Still, Tampa Bay features one of the league's most talented rosters.
Rodgers and Brady are the MVP frontrunners right now, and for good reason. Both are playing at an elite level, and their teams are legitimate contenders.
It's difficult to decide between two future Hall of Famers. However, as Kurt Warner suggested, you can't bet against the guy who's won seven Super Bowls. He's just wired differently.
All stats courtesy of Pro Football Reference.