Kyle Busch Was Barred From a NASCAR Track in 2001 Because He Was Too Young to Smoke
Even at the age of 16, Kyle Busch showed that he had what it took to succeed in NASCAR. In his teens, he was already a successful late-model racer before moving on to the Truck Series. But in 2001, he ran into an unexpected nemesis — the tobacco giant Marlboro.
Kyle Busch takes the next step
RELATED: Joe Gibbs Racing Made a Rare Mistake When They Replaced Their First Champion
Kyle Busch has driven race cars regularly since the age of 13. In his early years, he cut his teeth in legends car racing and late-model stock cars at Las Vegas Motor Speedway, not far from his hometown.
His success in those disciplines convinced Jack Roush to sign him to drive part-time in the NASCAR Craftsman Truck Series midway through the 2001 season. Yes, at one point, Kyle Busch drove for Roush Racing. Wrap your head around that.
In his first six Truck Series starts, Kyle Busch drove the no. 99 Eldon-sponsored truck to two top-ten finishes and an average finish of 19.2. He would finish off the year at the Auto Club 200 at California Speedway, the season finale. At least that was the plan.
Marlboro parks Kyle Busch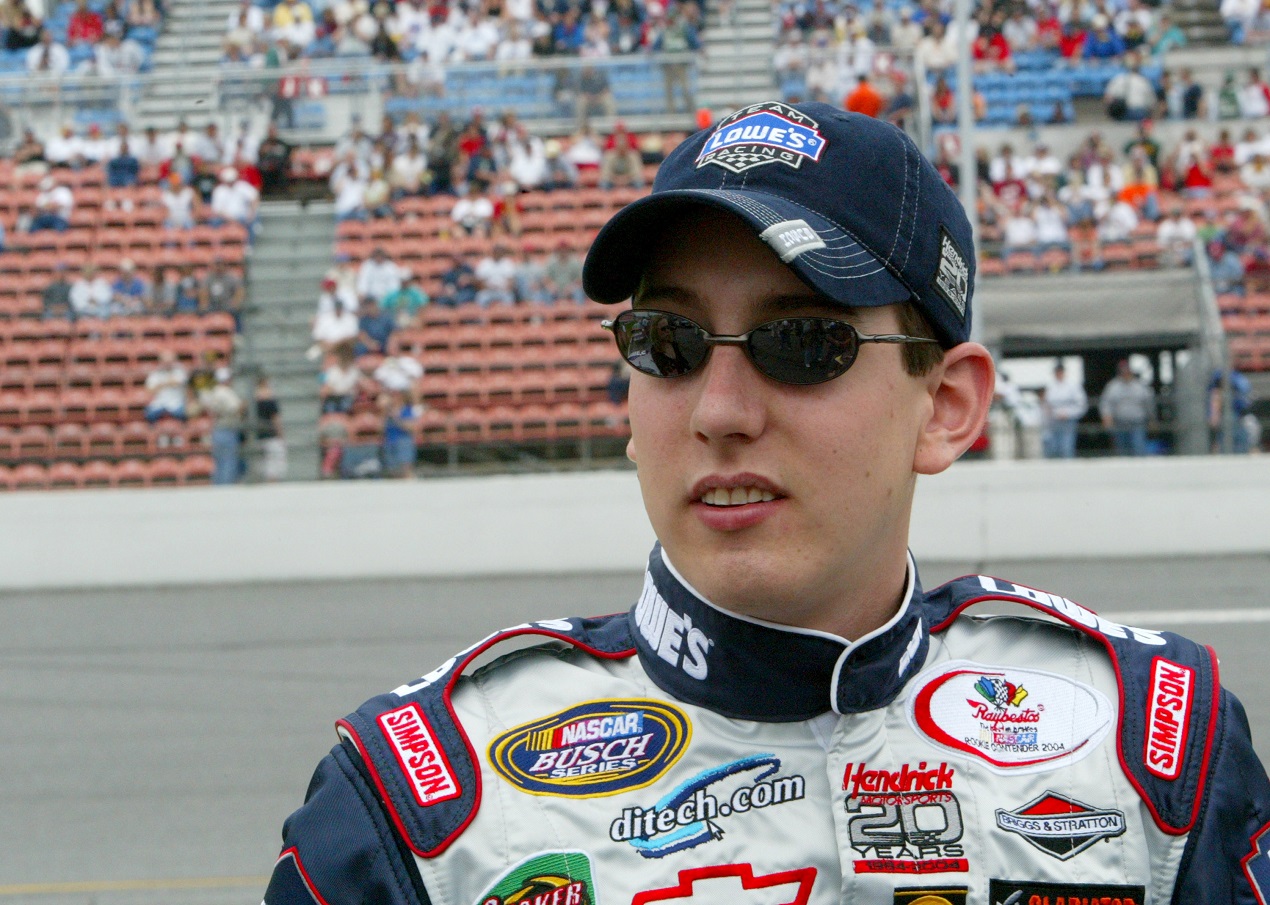 RELATED: Multiple Injuries and a Tragic Death Gave Walt Disney World Speedway a Bad Name
During morning practice for the race, Busch turned the fastest lap of the session and looked like a genuine threat to win.
However, shortly before qualifying began, Roush Racing was informed that Busch could not participate in the race weekend. It just so happened that the CART series was using the California Speedway that very same weekend. More importantly, the CART event at California was sponsored by Marlboro.
As part of the Master Settlement Agreement between Big Tobacco and the California attorney general, no one under 18 (legal smoking age) could participate in an event sponsored by a tobacco company. Under a broad interpretation of the agreement, this applied to every event at the speedway that weekend — including NASCAR's.
Kyle Busch, age 16, had no choice but to go home. Tim Woods III drove the truck instead and finished 25th.
Wild Thing gets revenge on California
Considering his later history of "road rage", Kyle took this embarrassment surprisingly well.
"It's just an unfortunate thing — it was out of my control — but we're going for next year," Busch told the Los Angeles Times. "We were on top of the sheets in practice and we were looking forward to qualifying, and right before we went out, we got turned down. So, we're going to Daytona right now, and looking towards next season."
Four years after the incident, Kyle Busch would gain his revenge on the speedway that once turned him away. In September 2005, Busch took his first-ever Cup Series victory at the Sony HD 500 at California. At the time, this made him the youngest winner in NASCAR Cup Series history. In total, 12 of Busch's 213 national series wins have come at the speedway.
Statistics courtesy of Racing-Reference.