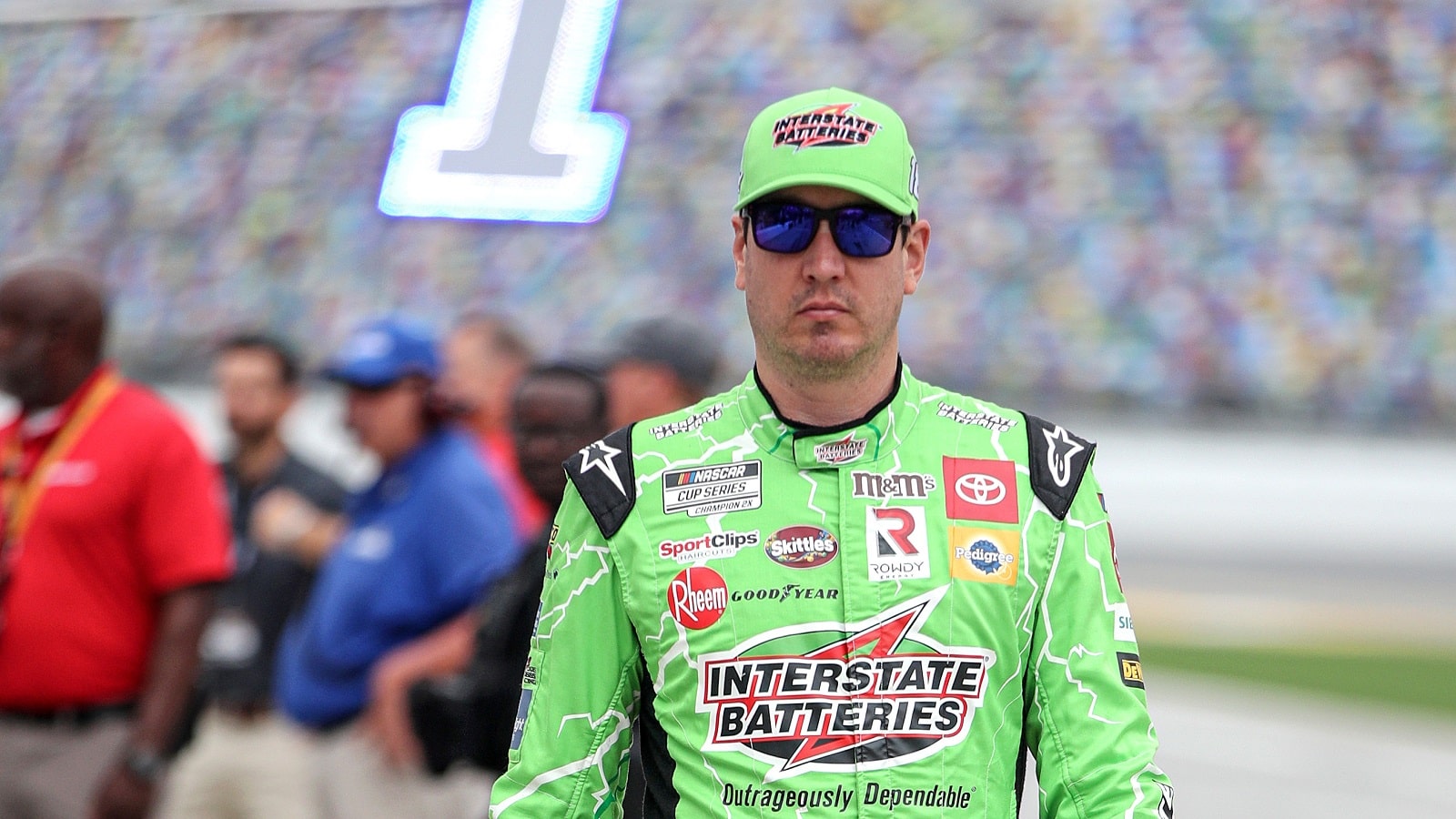 Kyle Busch Gets Hit With a Truth Bomb From a Key NASCAR Figure
The top Toyota racing executive says Kyle Busch has to accept some responsibility for his ongoing contract saga.
The driver's fans have been blaming Joe Gibbs Racing for stalled contract negotiations with Kyle Busch, and deservedly so. The team has known for a year it was losing the primary sponsor of the No. 18 Toyota and has come up with fewer solutions than a 3-year-old seeing his first Rubik's Cube.
There can't be a new contract without knowing how much sponsorship money is on the way, so JGR and Busch continue to edge closer to ending a partnership that began in 2008.
The people at Toyota Racing Development remain steadfast in saying they want Busch to stay in the manufacturer's family. However, the man in charge has gone public with assigning the driver some blame.
Toyota racing boss calls Kyle Busch 'our 60-home-run-hitter'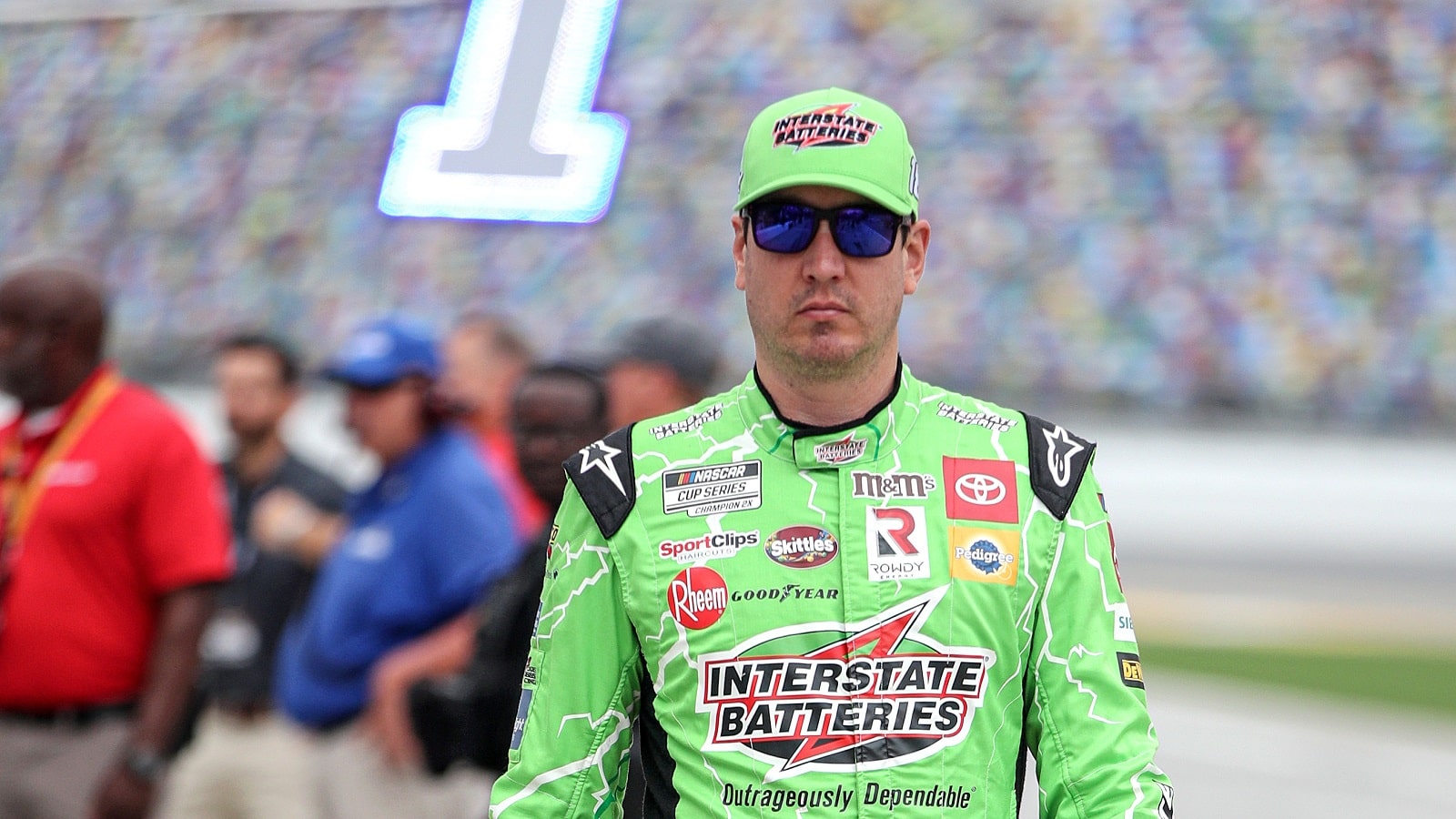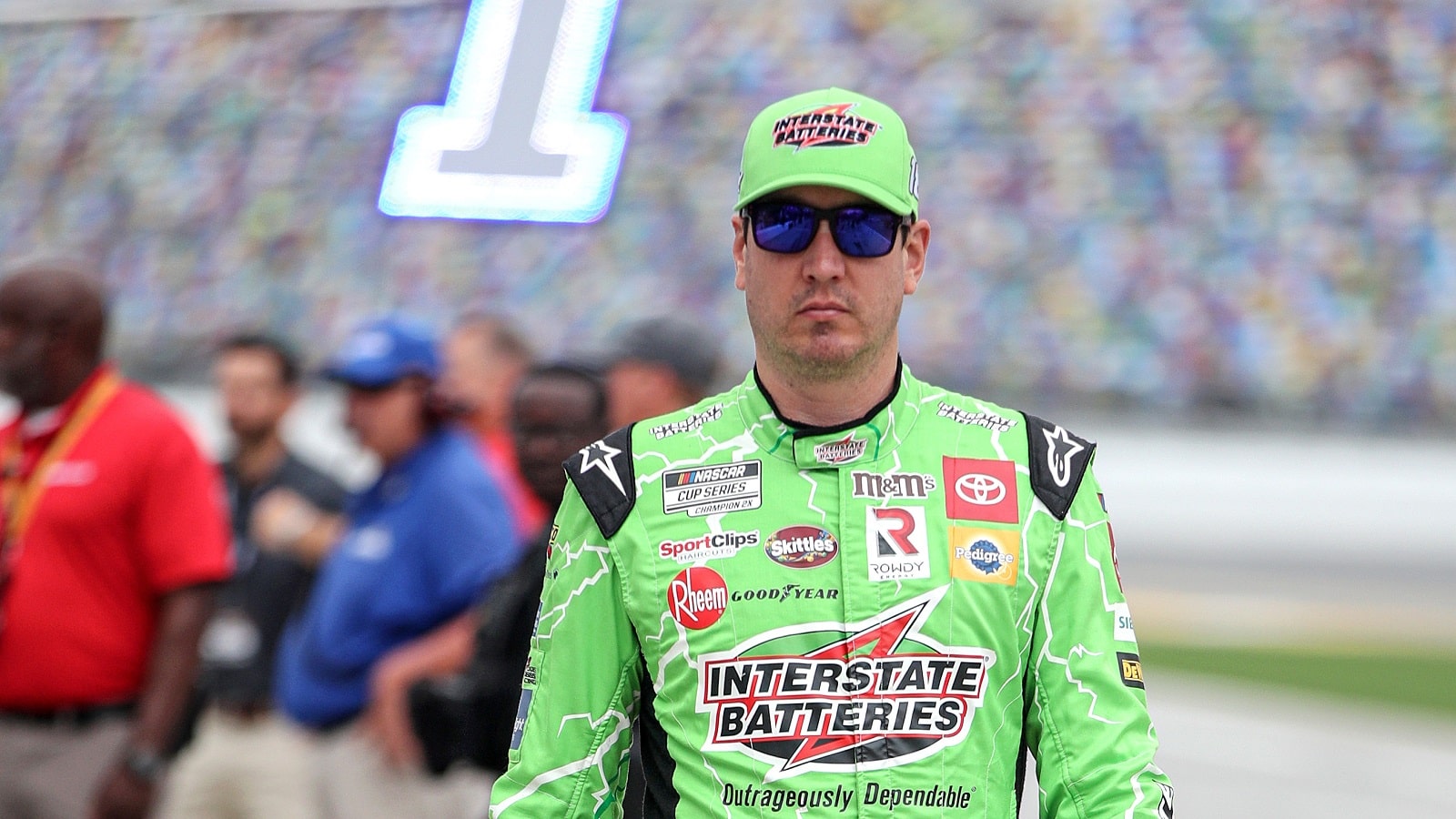 David Wilson is one of the most interviewed figures in NASCAR who doesn't drive or own a Cup Series car. As the president of Toyota Racing Development, he's hands-on with helping Joe Gibbs Racing and 23XI Racing compete. Toyota runs just six cars in a series dominated by Ford and Chevy, and the manufacturer knows success in racing helps boost car sales.
Wilson and Toyota were excited in July when 23XI made the big move of signing Tyler Reddick for the 2024 season. If nothing else, it diverted attention from the ongoing Kyle Busch saga at JGR.
Wilson wants to see Busch stay with Toyota. He's won 60 Cup Series races and more than 200 in all in NASCAR. Busch might remain the driver most closely associated with the Toyota brand for years to come even if he leaves.
"We are still in the mix, we are still working with Kyle, and our intent is still the same," Wilson said. "Kyle Busch is our 60-home-run hitter, and we'd be foolish not to put everything in play to keep him in the family, and that's what we continue to do."
Kyle Busch gets hit with a truth bomb
Toyota Racing Development boss David Wilson pointed to problems Joe Gibbs Racing has faced in finding a sponsor for Kyle Busch to replace Mars, Inc., which told the team a year ago it was exiting NASCAR. There's more competition than ever for advertising dollars, and inflation and recession are hitting consumers in the paycheck and at the check-out counter.
And then Wilson said something the driver's critics point to constantly, but others have danced around. You can blame the economy, but Busch is a problem, too:
"Some of that is absolutely, again, the polarizing nature of some drivers, and they don't fit every sponsor."

David Wilson
Busch is famous (infamous?) for a ready-fire-aim approach when it comes to speaking his mind. Even when he's sometimes right when criticizing NASCAR, other drivers, and anything else in sight, being blunt as well as occasionally surly around the media has ramifications.
"You need corporate America; you need sponsorship to drive the ship, and whether that's a good thing or not … that's not for me to say, but that's a fact."
Toyota can help only so much
Though they work behind the scenes, manufacturers do join negotiations between teams and drivers. Ford advised Tony Stewart not to pursue Kyle Larson for Stewart-Haas Racing late in 2020 because of his suspension for a racially offensive remark, and the manufacturer feared hurting the brand image.
Davis Wilson confirms Toyota has been tracking Kyle Busch and Joe Gibbs Racing closely. Beyond maintaining a long relationship, he doesn't want Busch beating him on Sundays.
"I don't want to race against (an angry) Kyle Busch. And wherever he lands, he's going to do some damage."

David Wilson
Wilson cites limits as to what Toyota can do, and paying Busch's salary isn't going to happen because that's the team's responsibility. However, there is a fudge factor: Manufacturers sign drivers to personal services agreements because fans associate the two so closely.
If JGR and Busch can get close enough to a figure they both can live with, Toyota surely will find the last few dollars necessary. But Wilson's truth bomb is a reminder that Busch can still screw it up.
Like Sportscasting on Facebook. Follow us on Twitter @sportscasting19 and subscribe to our YouTube channel.
Got a question or observation about racing? Sportscasting's John Moriello does a mailbag column each Friday. Write to him at [email protected].