Kyle Busch's Net Worth: How Much, Exactly, Is the NASCAR Driver Worth Today?
Kyle Busch is known for his rowdy driving style, but NASCAR fans love to see him hit the track regardless. Indeed, if there is a record to break or a way to make his name stand out, he finds a way to make it happen. The 36-year-old even holds the record for all-time most wins in all three NASCAR national touring series with 222 wins.
With his success and achievements, Kyle Busch's fans are curious about his net worth.
Racing is in Kyle Busch's blood
Busch is the younger brother of Kurt Busch, who by his own right was the 2004 NASCAR Nextel Cup Series champion. This perhaps contributes to Kyle's strong drive and a love of driving fast.
In fact, by the time Kyle was 10, he had already learned mechanic skills by working in his father's garage, even serving as a crew chief for his brother's dwarf car team.
Just six years later, at 16, Kyle began racing on a competitive level within the NASCAR Craftsman Truck Series. At the time, he was a driver for Roush Racing in the No. 99 Ford. Since then, he's never slowed down.  
When he was just shy of 20, Kyle became NASCAR's youngest ever pole winner in a Cup Series race. The big event happened in 2005 at California Speedway. It was also the year he became 14 of just 36 drivers to win a race in all three of the NASCAR national series.
Just a few years after that major achievement, he became the first driver to win two races on the same day. This happened in 2009. Not one to rest, he beat his own record by taking home the win in all three NASCAR series races on the same weekend in 2010. In 2015 and 2019, he also achieved the status of Cup Champion.
All these things combined have ensured that Kyle is doing well for himself.
So, how much is Kyle Busch worth?
Between all Kyle's merchandise, endorsements, racing wins, and owning his own team, Kyle Busch Motorsports, he has income both on and off the track.
In 2019, estimates regarding his overall income were around $17.8 million. This is considering that he earned $1.6 million in endorsements and licensing alone. His career earnings for 2018-2019 were approximately $16 million and earned him a spot as the second-highest-paid NASCAR driver for that year.
When you combine his income and everything he owns, it is estimated that Busch has a net worth of around $80 million, according to Celebrity Net Worth. For a man who is only 36 years old, this is quite an achievement.
Busch always stands out in the crowd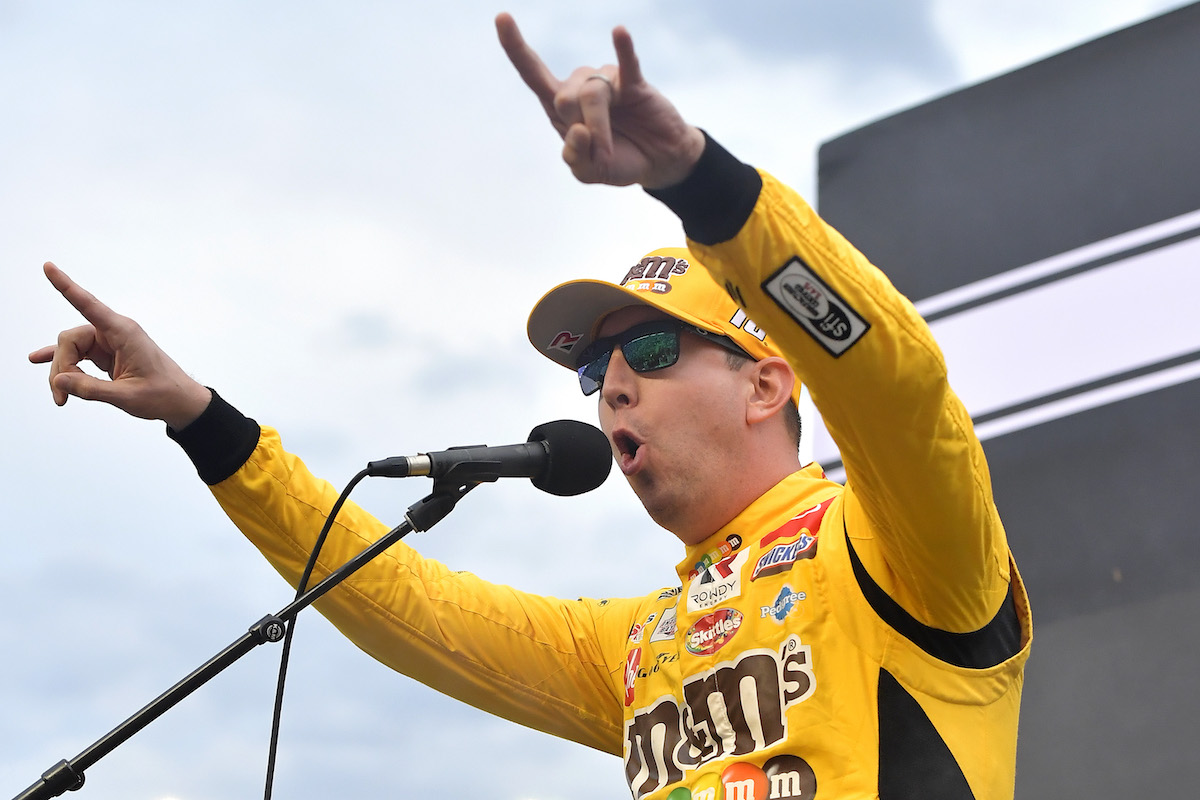 Despite the fact that NASCAR drivers get paid less on average than they did 10 years ago, Kyle still manages to bring home an impressive amount as one of the five highest-paid NASCAR drivers. What's ahead for Busch in 2021? It is anybody's guess, but ultimately, there is no denying that he will still likely be near the top.
Whether you enjoy watching him on the track or not, there is no denying that Busch will not retire anytime soon. He is here to stay, and all things point to another good year for Busch. His merchandise sales are doing well. He has had 21 top-10 finishes so far in 2021, and of those, there were three wins according to ESPN.