Kyle Busch Says He Learned 'What Not To Do' During Last Year's Abysmal Season, Reveals His Mindset for 2021
Whether you love him or hate him, Kyle Busch has been one of the most successful drivers in NASCAR for years and one of the most recognizable faces in motorsports. He has found out what it takes to win, and he has won races at a high rate. However, the 2020 NASCAR Cup Series season wasn't the most successful one for Busch. He has, however, sent a strong message for this upcoming season.
Kyle Busch has been a very successful NASCAR driver
Kyle Busch has been one of the most successful drivers of his era. Busch's 57 Cup Series wins are 10th all-time. He also holds the record for wins in the Xfinity Series and the Gander RV & Outdoors Truck Series, according to NASCAR.com.
In addition to all of this, though, Busch also won two Cup Series championships in 2015 and 2019.
"We were the underdog, or so everybody said," Busch said after winning his 2019 championship, according to The New York Times. "That was the consensus. It was the same thing in 2015 when I won the first time."
He continued: "It means everything to win this championship again. There were a lot of doubters when we won the first one."
He had a disappointing 2020 season
After that remarkable 2019 season, Busch had a pretty forgettable 2020 NASCAR Cup Series season. He finished eighth in the Cup standings and was eliminated after the Round of 12.
However, he only won one Cup Race the entire year. According to NBC Sports, he didn't record a win until his 34th Cup race of the season at Texas Motor Speedway. In comparison, Busch won 27 races between the 2015 and 2019 seasons.
Busch even admitted to not knowing why his car didn't have the speed it needed to win last season, according to NBC. The disappointing campaign, though, ended up being a learning experience for him.
"I think some of the biggest lessons learned last year is just everything of what not to do," Busch recently said, according to NBC Sports. "There were a lot of things that we did with a mindset and philosophy that just wasn't right. We changed some of that stuff a little bit later in the year, Texas most noticeable, and we were able to score a win."
Kyle Busch revealed his mindset for the 2021 NASCAR season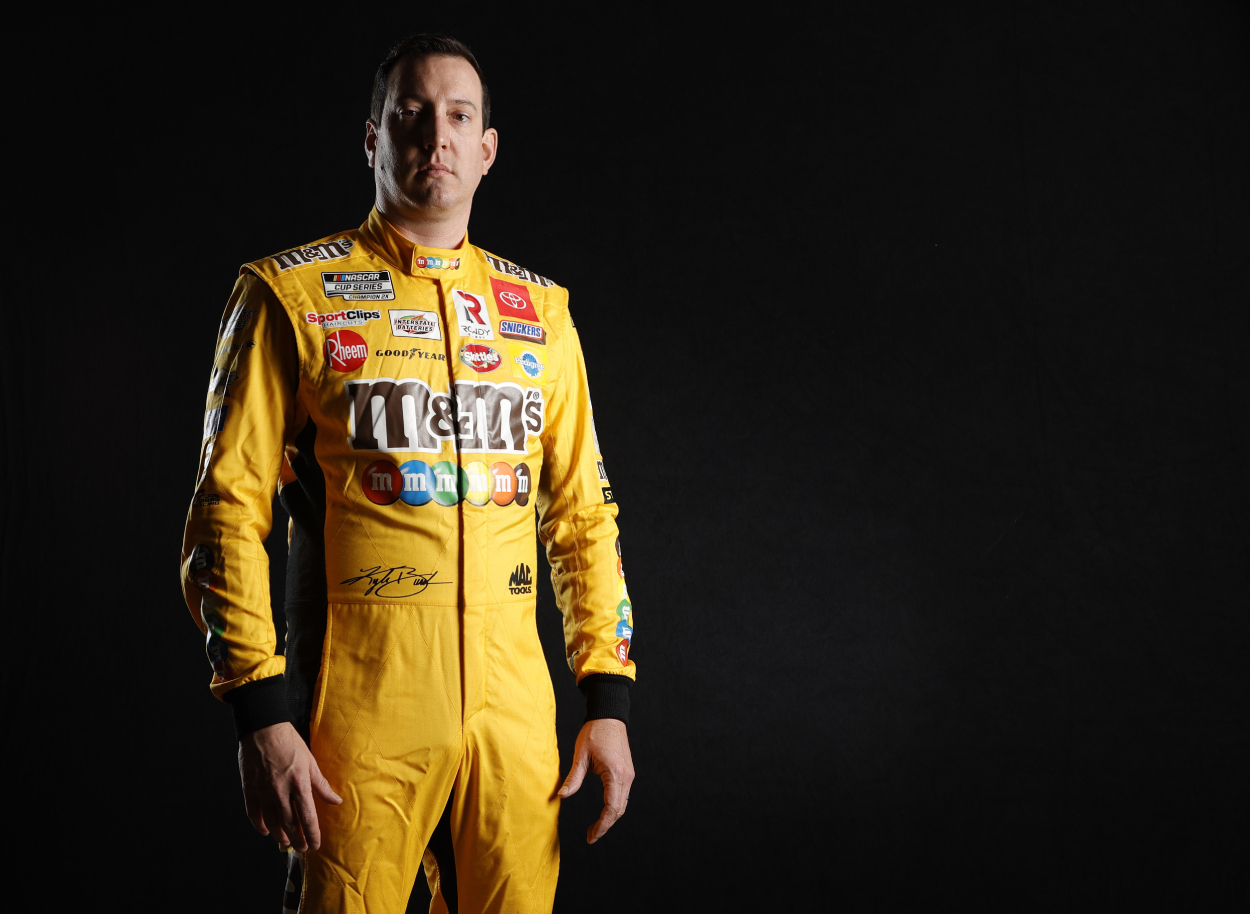 Busch ultimately learned a lot from his race at Texas, which could end up helping him in 2021.
"It was kind of like 'OK, we need to think about this a little differently think about what we were building cars like, thinking about our setups a little bit different,'" Busch said, according to NBC Sports. "That whole weekend, I was like, 'We have to just throw something at it. We have to try outside-the-box thinking.' And, lo and behold, it kind of worked out."
He continued: "Fortunately, we won that one and now we can go into this season with a little bit more of that type of mindset, although there are fewer 550 (horsepower) races this year I think than there were last year."
Busch will also have a new crew chief in 2021. Adam Stevens will now be on Christopher Bell's team, and Busch will work with Ben Beshore. Last year, Beshore won four Xfinity races as the the crew chief for Harrison Burton. He was also previously Busch's engineer from 2015 through 2018, according to FOX.
"He kind of knows my little quirks," Busch said, according to NBC Sports. "I have a whole new team essentially. The only guy that is the same is the car chief. Everybody else is different. I've got a whole new group of guys that I've got to learn, and I've got to teach them how I do things and what my system is and how I like stuff, where I had all of that for the past five years, six years. … Just getting into a rhythm and getting into races and practices and stuff is where all that is learned."
It will certainly be interesting to see how Busch does this season after last year's disappointing performance. Despite winning the championship in 2019, he might actually have a lot to prove.
Like Sportscasting on Facebook.