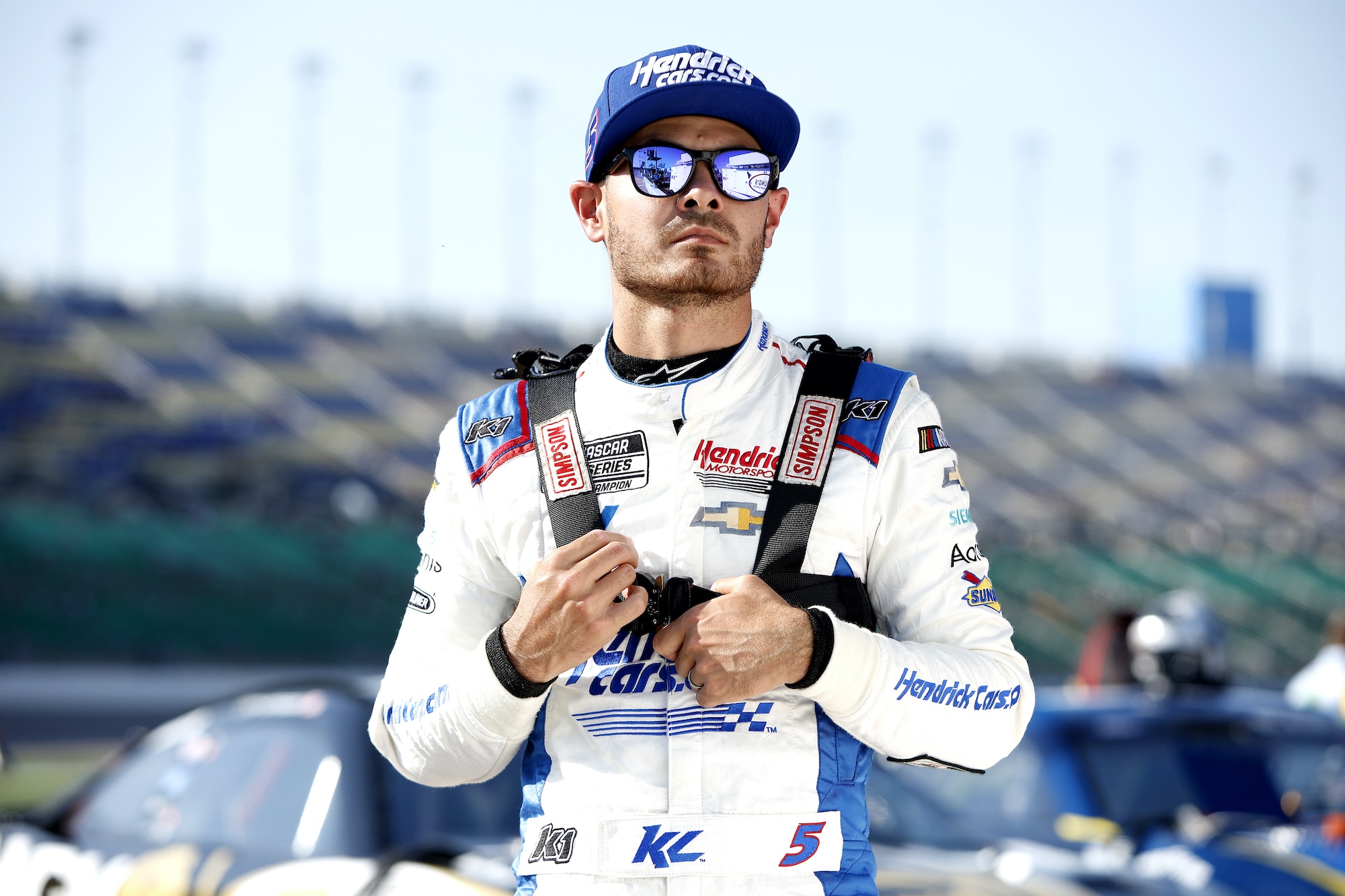 Kyle Larson Can't Contain Emotions After Earning First Win of 2023 and Commits Embarrassing Blunder Moments After Taking Checkered Flag
An emotional Kyle Larson won for the first time in 2023 and moments after taking the checkered flag made an embarrassing mistake in front of everyone.
Kyle Larson has regularly been mentioned as one of the best drivers in all racing series these last couple of years with what he's accomplished inside and outside of NASCAR circles. After a 2022 season that included three wins but an unexpected early exit from the playoffs, the Hendrick Motorsports driver is looking to improve on that performance in 2023 and replicate the success he achieved in 2021 en route to his first Cup Series championship. 
If what happened with Larson during a dirt race on Friday night in Georgia is a sign of things to come for the upcoming season, fans of the No. 5 car can expect more success with some extra added excitement from unexpected blunders.   
Kyle Larson was mistake-prone in 2022
Kyle Larson stood head and shoulders above the competition in 2021, winning 10 times and, more importantly, claiming the championship. Despite transitioning to the new Next Gen car last year, most expected the HMS driver to be the least affected by the switch because of his versatility to strap in behind a broad spectrum of cars in various series, quickly figure it out, and achieve success. 
Larson did just that early, winning the second race of the year and first on the West Coast swing at Fontana. However, it didn't come without controversy. It happened later in the race when the No. 5 car didn't see teammate Chase Elliott approaching on the outside and proceeded to move up the track and squeeze the No. 9 car into the wall. Elliott was not happy.
It was an uncharacteristic mistake from the defending champ. Or so everyone thought. Surprisingly, it was a precursor of things to come. 
There were several other notable blunders, but the most talked about came on the road course at Indy in a terrifying accident with Ty Dillon when Larson inexplicably missed Turn 1 at a high rate of speed, which resulted in his car getting airborne just before violently crashing into the No. 42 car. 
While announcers on the race broadcast automatically assumed it was some sort of mechanical failure, the team later reported that was not the case. Larson later acknowledged his "embarrassing" mistake that caused it and committed to avoiding it happening again.
Larson wins first race of 2023 and wrecks right after
Kyle Larson admitted in December that he was enjoying some downtime and his first true offseason, allowing him and his wife to prepare for the arrival of their third child. He had raced a single time since the Cup Series finale in Phoenix. 
With the turn of the calendar to 2023, the 30-year-old has resumed his racing schedule at multiple events around the country. His latest coming this past weekend in Georgia in a Late Model Dirt Series event at Golden Isles Speedway. 
Larson pulled off a couple of impressive moves late and held onto victory at the 4/10-mile track. However, things took an unexpected turn moments after taking the checkered flag when his trip to Victory Lane went awry and he lost control of his car, spun, and slammed nose-first into the wall with heavy damage. 
"I've tipped over after the checkered celebrating but I've never hit the wall doing a celebration," Larson said. "I feel like an idiot, for starters but I was just pumped. I was part of a super exciting race a couple of weeks ago in Vado and came out in second. Finally won one. It felt good and I was pumped up. Couldn't contain my emotions, I guess, after the race." 
What to expect in 2023?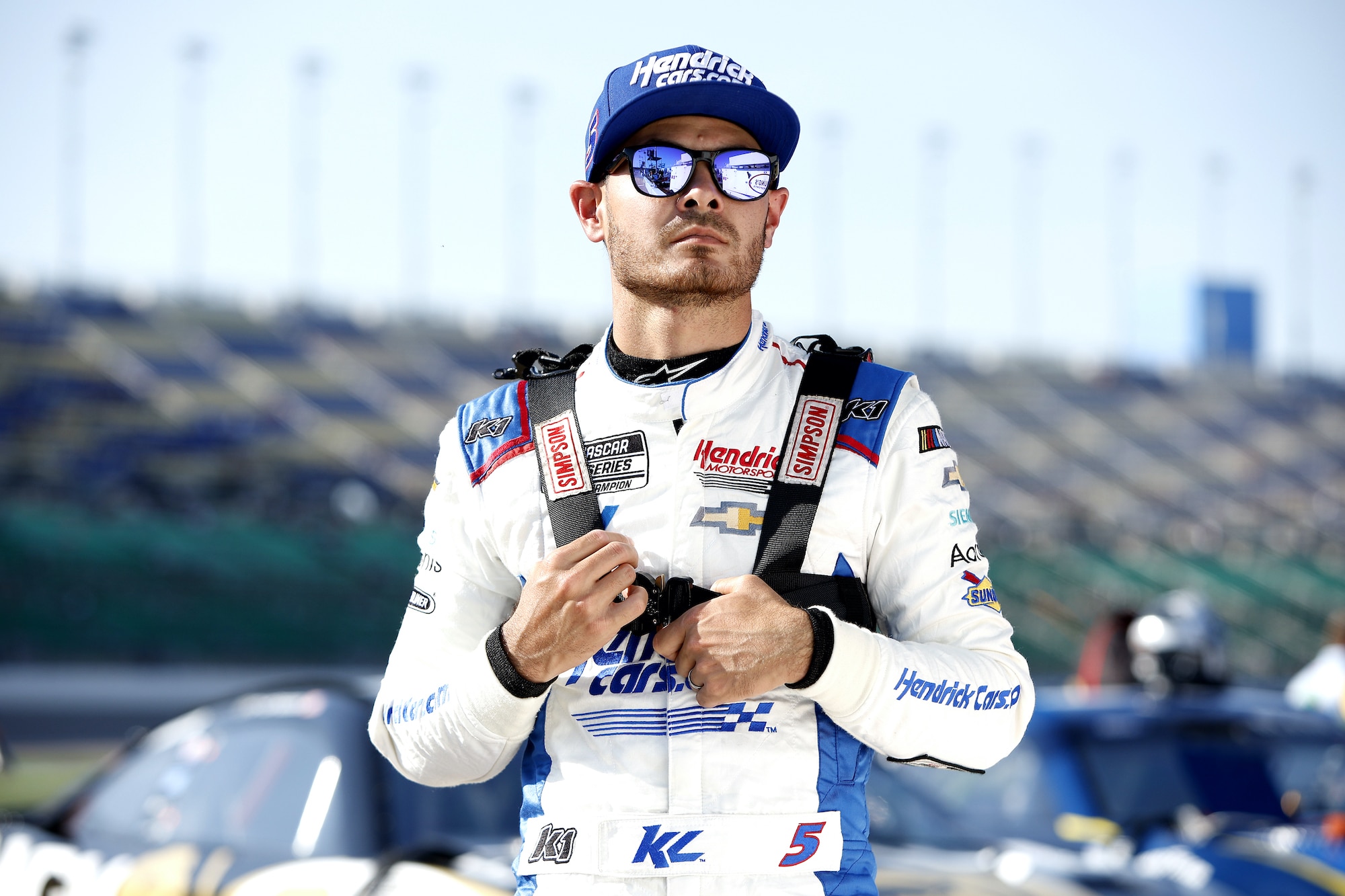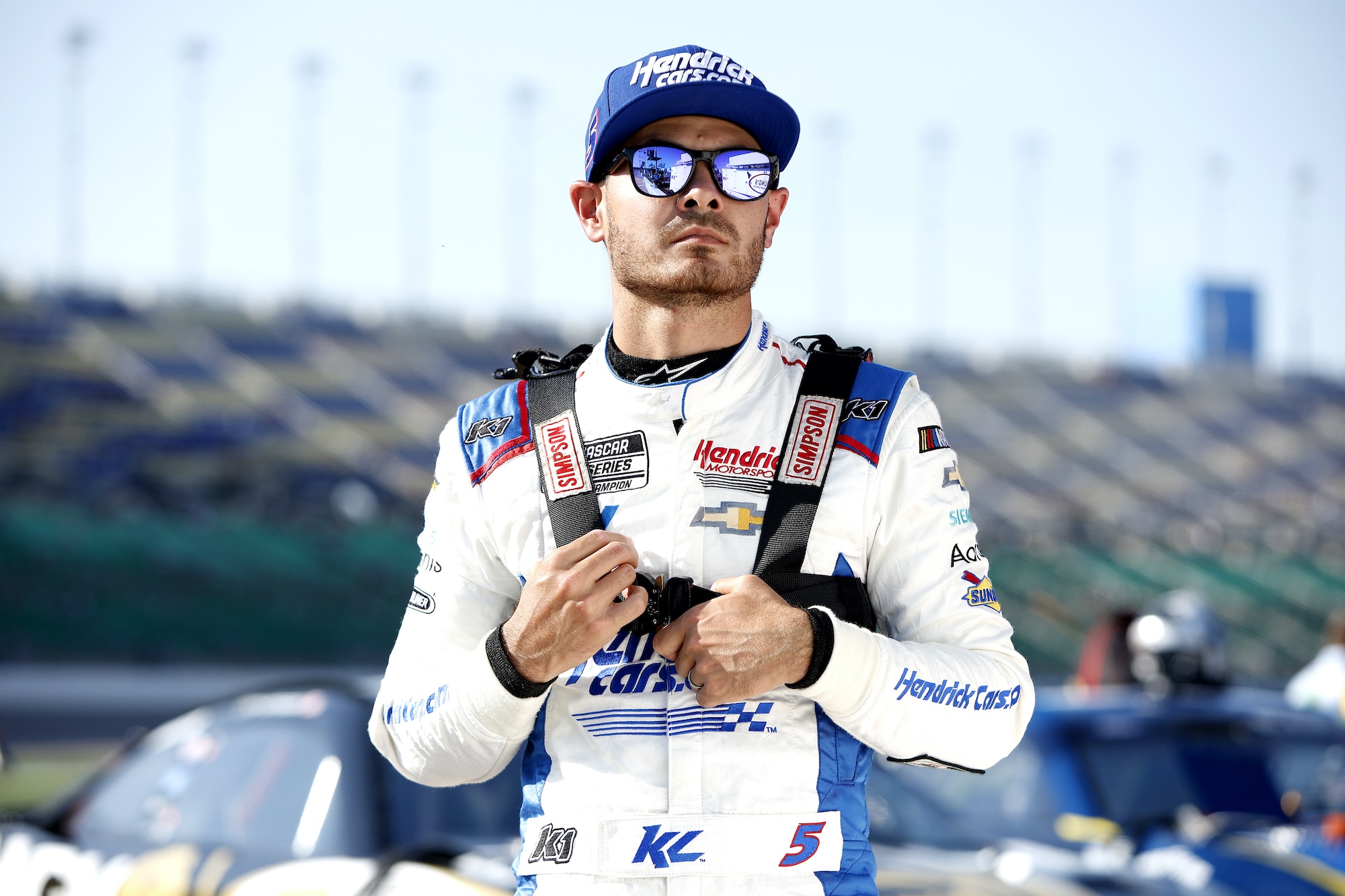 Winning breeds confidence. 
It might not feel like anything significant, but you can be sure Larson's win in Georgia has him feeling optimistic about the future. His demeanor clearly conveys that his relaxing offseason proved beneficial and has him ready to get back behind the wheel. That's something his fans want to hear on the eve of the 2023 season.
If the 2021 champ can minimize mistakes on the track, most believe he's a contender for the championship. Victory Lane celebrations are almost certain. It's just a matter of how many. Whether he can keep them accident-free is another question.