Kyle Larson: 'It's Neat' to Analyze NASCAR Cup Series' Early Driver Parity
Last week during the Wise Power 400, NASCAR Cup Series champion Kyle Larson captured his 11th points race in 39 starts since joining Hendrick Motorsports before last season.
Larson winning a race on any track that's not a superspeedway is no longer trending news. It's becoming a fact of life.
Here's what's trending: Driver parity.
Kyle Larson: 'You had some more players or some different players, I guess than you would have had in the past (up front) … it's neat to see' 
Entering the 2022 season, NASCAR officials promised the new Next Gen cars would help even the playing field. No, Spire Motorsports would not, just like that, turn into Hendrick Motorsports, but the new technology appears to be giving more teams lead-lap opportunities.
Mid-tier drivers Tyler Reddick, Erik Jones, and Daniel Suarez all spent time in the lead on Feb. 27.
"You had some more players or some different players, I guess, than you would have had in the past (up front)," Larson said, reported by CBS Sports. "That part of it's neat to see." 
Another thing that's "neat to see?" 
Over the opening two Cup events, beginning with the Daytona 500 on Feb. 20, 19 different drivers registered a top-10 finish. It's the first time that many drivers have achieved that mark since 1973. 
Is it too early to talk about driver parity?
Top-10 regulars like Larson, Joey Logano have had unfamiliar company this season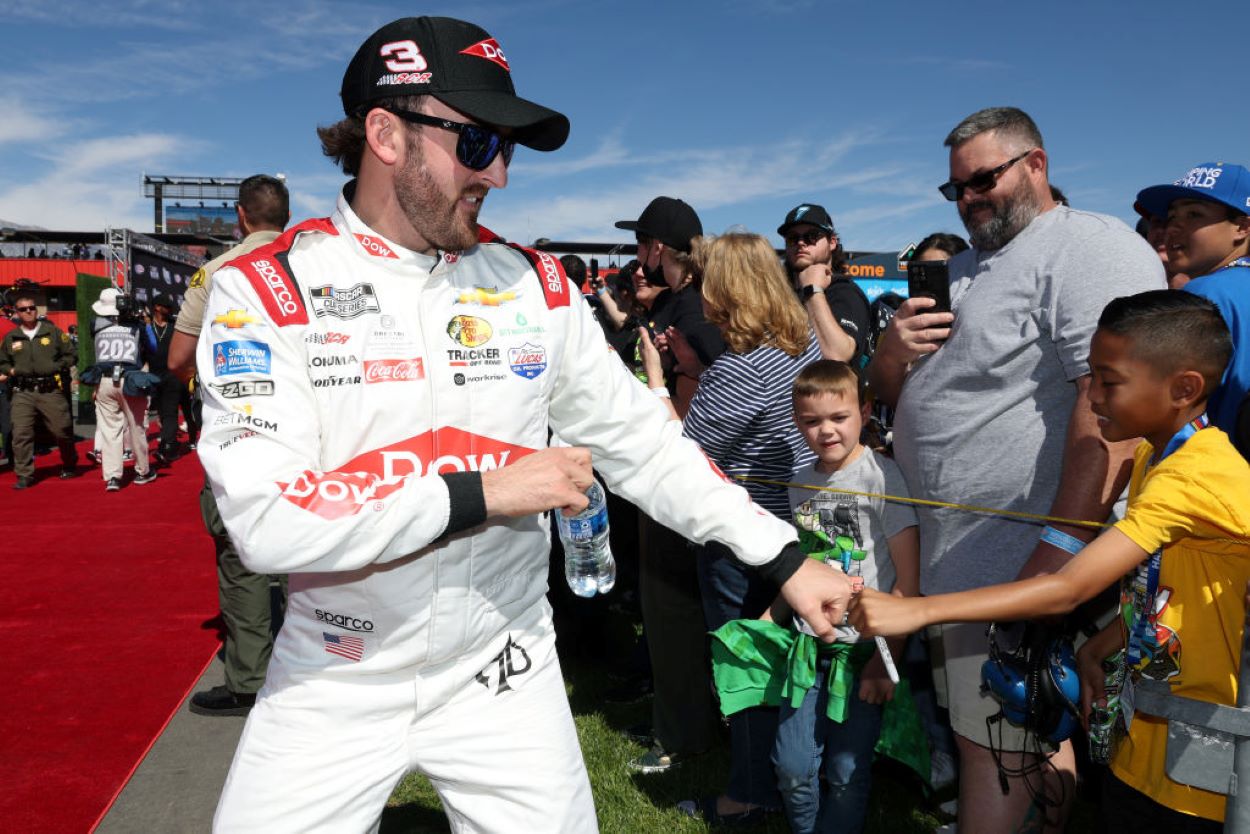 Maybe, but who can deny the interest generated from not seeing the same five (or so!) pilots patrolling the lead lap each race.
Trailing Larson over the finish line at the "rough" Auto Club Speedway was four long shots among two top-10 regulars. Auston Dillon placed second and immediately followed by Erik Jones and Daniel Suarez, who seeks his first win, "very, very soon."
Joey Logano, the 2018 Cup champ, broke up the underdogs' run briefly. In sixth place, the soon-to-retire Aric Almirola continued the best start of his 15-year career. Almirola is the lone Cup driver among the top 10 in both events.
Rounding out the top 10 were two other unsung drivers, rookie Daniel Hemric and Ricky Stenhouse Jr.
"It was a fight for everybody out there," Logano said. "The cars are equally matched, and nobody had a real dominant car."
19 different top-10 finishers this season say it's time to talk driver parity 
Digging a bit deeper into the early driver parity, 10 drivers have placed in the top five during the past two races.
Additional proof? How about this: Hendrick Motorsports (3) and Joe Gibbs Racing (2) have just five combined top 10s this season. While the two dominant teams likely will end up near the top of the standings at the end of the season, it's evident early the Next Gen cars are pulling the field together, however slight.
Is it too early to talk about driver parity? We'll see after the Pennzoil 400 at 1.5-mile Las Vegas Motor Speedway on March 6.
But so far, 19 different top-10 finishers over the past two events suggest it isn't.
Like Sportscasting on Facebook. Follow us on Twitter @sportscasting19.
RELATED: Take the Long Shot, Baby; it's Vegas! Could Josh Bilicki, at 1,000-1, Claim Pennzoil 400?