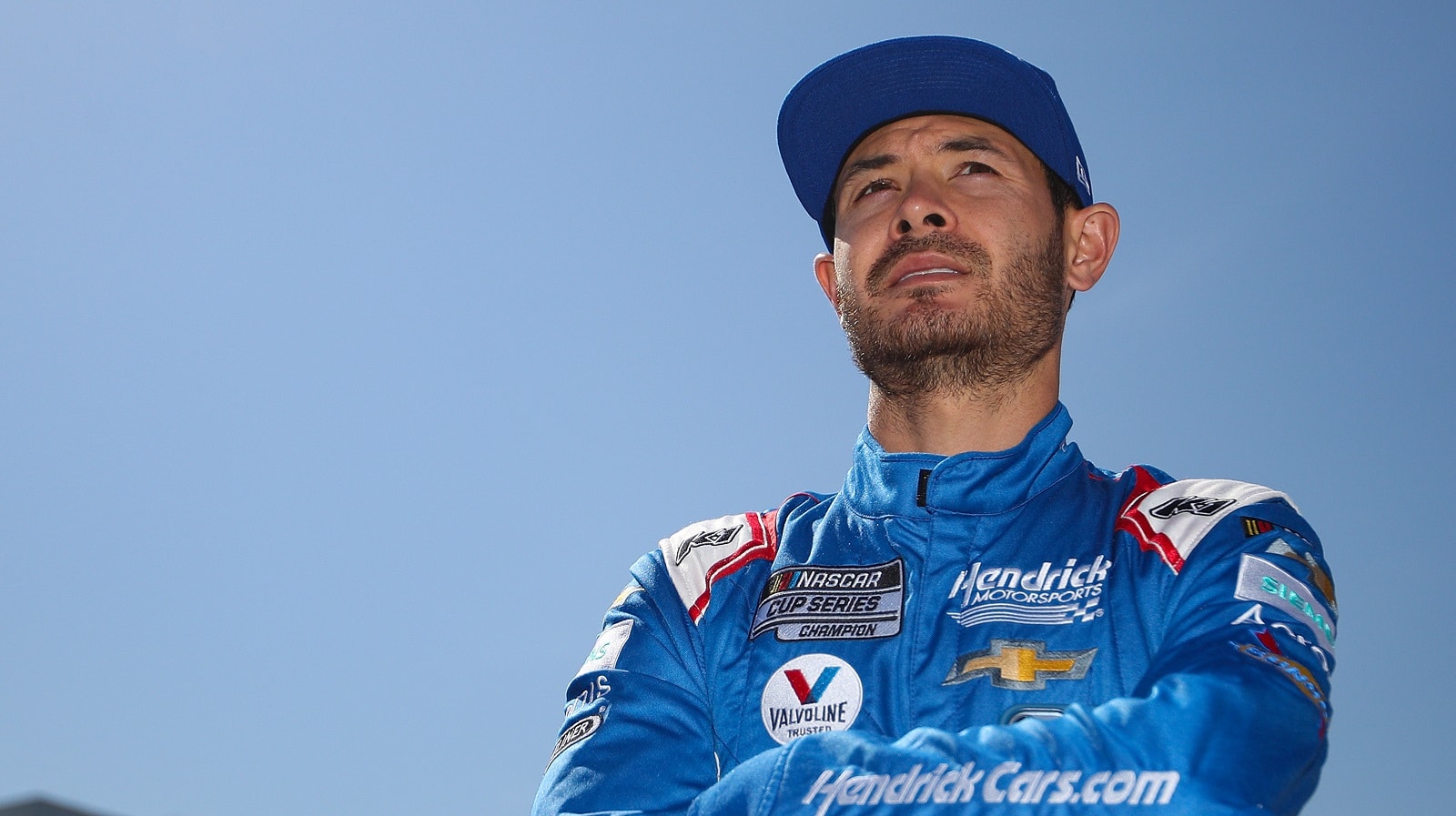 Kyle Larson Puts Everyone on Notice Regarding a Crucial Race
Defending Cup Series champion Kyle Larson is looking ahead to playoff races and has a specific concern.
Kyle Larson is acting like a boss, and we don't mean Bill Lumbergh from Office Space. Rather, Larson is behaving like the guy who built a successful business and has his eyes on the future rather than living in the past.
Specifically, he's already taking a look at one of the 10 playoff races. And the reigning NASCAR Cup Series champion doesn't like what he sees.
Defending champion Kyle Larson is off to a good but not great start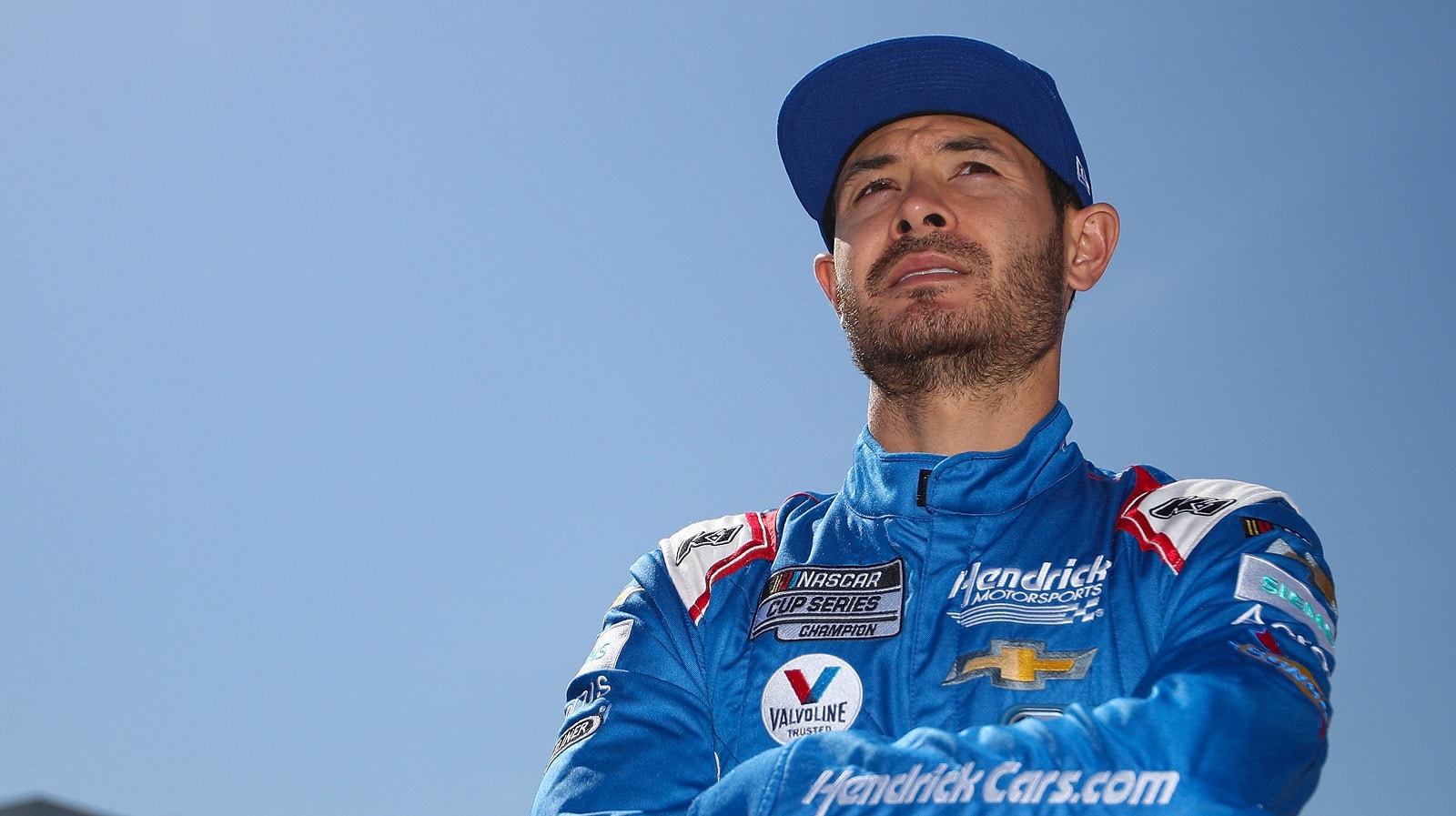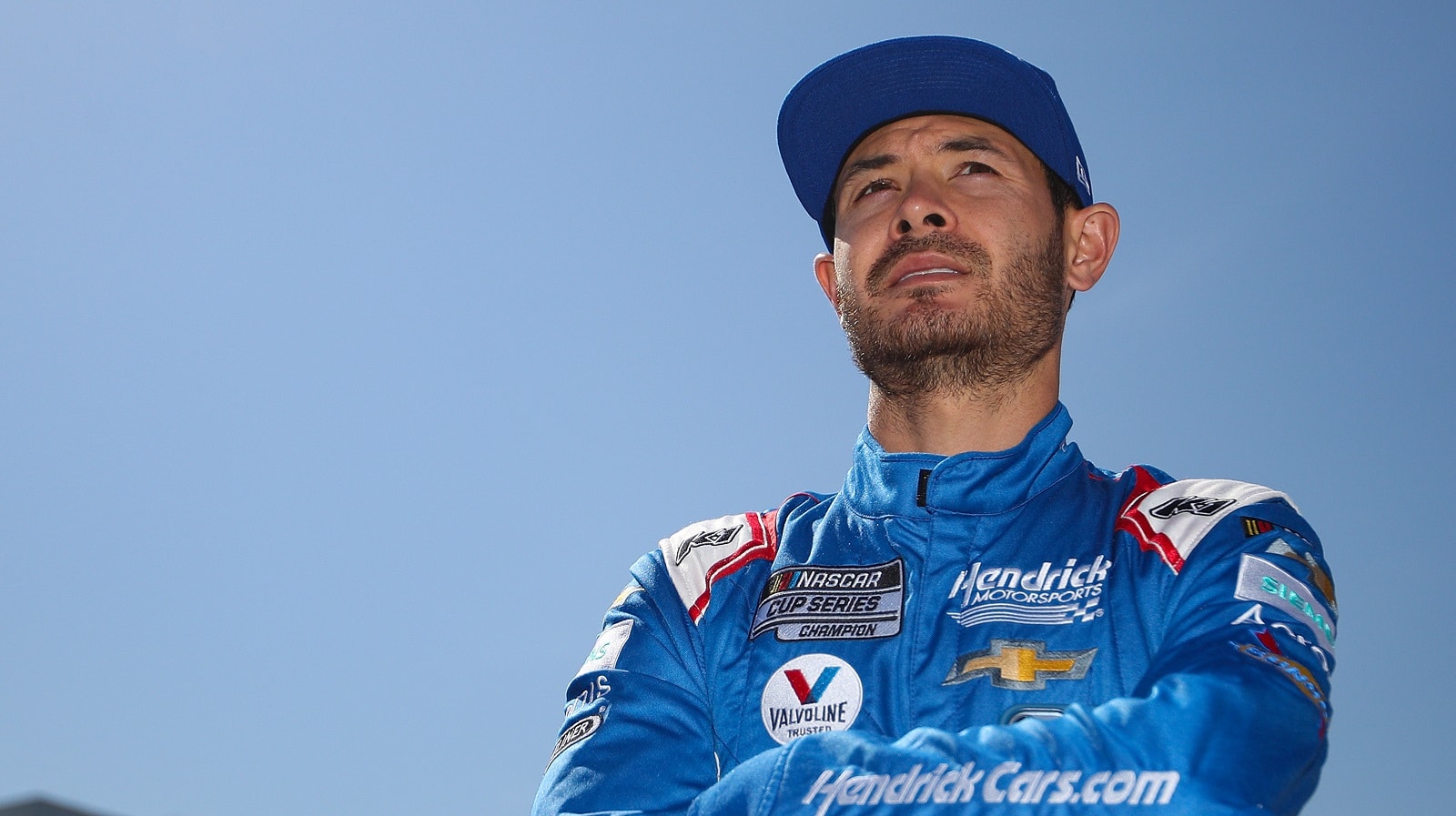 Kyle Larson his been sitting on a 2022 NASCAR Cup Series playoff berth since winning in Week 2 at Auto Club Speedway. He's logged four top-five finishes since, but the driver of the Hendrick Motorsports No. 5 Chevy has also DNF'd in consecutive races at Phoenix and Atlanta, followed by 29th place at COTA.
Even without additional victories since Fontana, Larson is working his way back to the top, climbing from 16th to eighth in points. It's almost identical to how the first 11 weeks of last season played out, and this was the week in 2021 when everything changed.
A year ago, Larson finished second at Darlington. And then he did it again at Dover and COTA. He followed that with victories at Charlotte, Sonoma, and Nashville, with the All-Star Race thrown in for good measure.
The rest, as they say, is history. He ended the year with 10 wins in points races, capped off by the Championship 4 at Phoenix.
Kyle Larson puts everyone on notice regarding a crucial race
Kyle Larson may be eighth in NASCAR Cup Series standings, but he stands fourth on the Hendrick Motorsports team. Still, he owns a victory and is accruing plenty of points, so the playoffs are once again in his future.
Already, though, Larson has started thinking beyond the playoff opener at Darlington on Sept. 4 and then Kansas the following weekend. Instead, Larson is thinking that nether he or any other playoff driver wants to pull into the parking lot at Bristol on Sept. 17 in need of a big night on the track.
That Saturday night happens to be the first elimination race, cutting the field from 16 drivers to the 12 transferring into the next round that begins Sept. 25 at Texas Motor Speedway.
The significance of Bristol came up in a roundabout way during a Q&A between Larson and reporter Jeff Gluck from The Athletic. Gluck asked Larson which track he'd recreate if he could build one from scratch with an unlimited budget. Eight years ago, Larson's answer to the same question was Homestead-Miami.
"If we were with the older Gen 6 car, I would have probably changed my answer and said I would build an asphalt Bristol or something similar to that — maybe a touch bigger," he said this time. "But I feel like these Next Gen cars, so far they seem to struggle on short tracks and I think Bristol is gonna be really, really bad with it. And I think Homestead will be better. So, I guess I'd stick to my answer and build a track similar to Homestead with progressive banking and straightaways."
Bristol may not be the only problematic track
This season's first race at Bristol was on dirt, so assumptions about how the asphalt race there will play out might be premature. However, Richmond and Martinsville, short tracks on the schedule immediately preceding Bristol last month, were duds; Bristol was no gem, either. Drivers complained that passing was close to impossible, and fans have hated the action on all the short tracks in 2022.
The Athletic's Jeff Gluck conducts weekly surveys on Twitter. Martinsville, Bristol, and Richmond have scored worst in fans' response to the question, "Was it a good race?"
That doesn't bode well for playoff races. As mentioned, Bristol cuts the field from 16 to 12 in mid-September. Two months later, the Martinsville encore cuts the eight semifinalists down to the field for the Championship 4.
God help drivers needing to make big moves at either track. It's why Kyle Larson already seems to be planning accordingly.
Like Sportscasting on Facebook. Follow us on Twitter @sportscasting19.