Kyle Larson Racked up a $12 Million Net Worth Before Being Fired
Kyle Larson went from being a promising young NASCAR driver to now losing his job. Chip Ganassi Racing fired Larson on Tuesday after he said a racial slur during a live-streamed virtual race on Sunday. Because of this, Larson's net worth is about to, obviously, drop. No one wants to associate themselves with someone who uses hateful language like that. Before all of this happened, though, Larson's net worth was getting pretty high.
Kyle Larson had made a name for himself
Kyle Larson, who is 27 years old, has had a successful sprint car career. He also climbed from short-track racing into NASCAR through NASCAR's "Drive for Diversity" program, according to ESPN. Larson is half-Japanese. He is the only driver of Japanese descent to win a major NASCAR race, ESPN reported.
In his NASCAR Cup Series career, Larson has six victories, according to NASCAR.com. He also has 56 top-five finishes, 101 top-10 finishes, and eight Busch Pole Awards. He had one top-five finish and three top-10 finishes in fours starts this year before the COVID-19 pandemic suspended the NASCAR season.
Of his 223 Cup Series starts, 219 of them have been in the No. 42 Chip Ganassi Racing Chevrolet, according to NASCAR.com. He was in his seventh Cup season with Ganassi but this was the final year of his contract.
Larson used a racial slur on a live stream
After suspending its season due to COVID-19, NASCAR created an iRacing virtual racing league. It has had success too as it has set records for esports television viewership, according to ESPN. An enticing component of this league is that drivers can connect with one another on a live stream. Fans can also listen to them interact with one another through Twitch.
Larson was competing in an iRacing event on Sunday. He, however, appeared to have lost communication with his spotter on his headset, according to ESPN. Then during a microphone check, he said, "You can't hear me?" After that, he then said the N-word.
Larson apologized via social media on Monday.
"I just want to say I'm sorry," Larson said, according to NASCAR.com. "Last night I made a mistake and said the word that should never, ever be said. There's no excuse for that. I wasn't raised that way. It's just an awful thing to say. I feel very sorry for my family, my friends, my partners, the NASCAR community and especially the African-American community. I understand the damage is probably unrepairable, and I own up to that. But I just want to let you all know how sorry I am, and I hope everybody is staying safe during these crazy times. Thank you."

Kyle Larson
Chip Ganassi Racing then announced on Tuesday that it is parting ways with Larson. "After much consideration, Chip Ganassi Racing has determined that it will end its relationship with driver Kyle Larson," the organization said in a statement according to NASCAR.com. "As we said before, the comments that Kyle made were both offensive and unacceptable especially given the values of our organization. As we continued to evaluate the situation with all the relevant parties, it became obvious that this was the only appropriate course of action to take."
Larson also lost some sponsorships including one with McDonald's. Chevrolet also terminated its personal services relationship with him, according to ESPN. NASCAR also suspended Larson indefinitely. If he wants NASCAR to reinstate him, he must attend sensitivity training, according to NASCAR.com.
Racking up a net worth higher than $10 million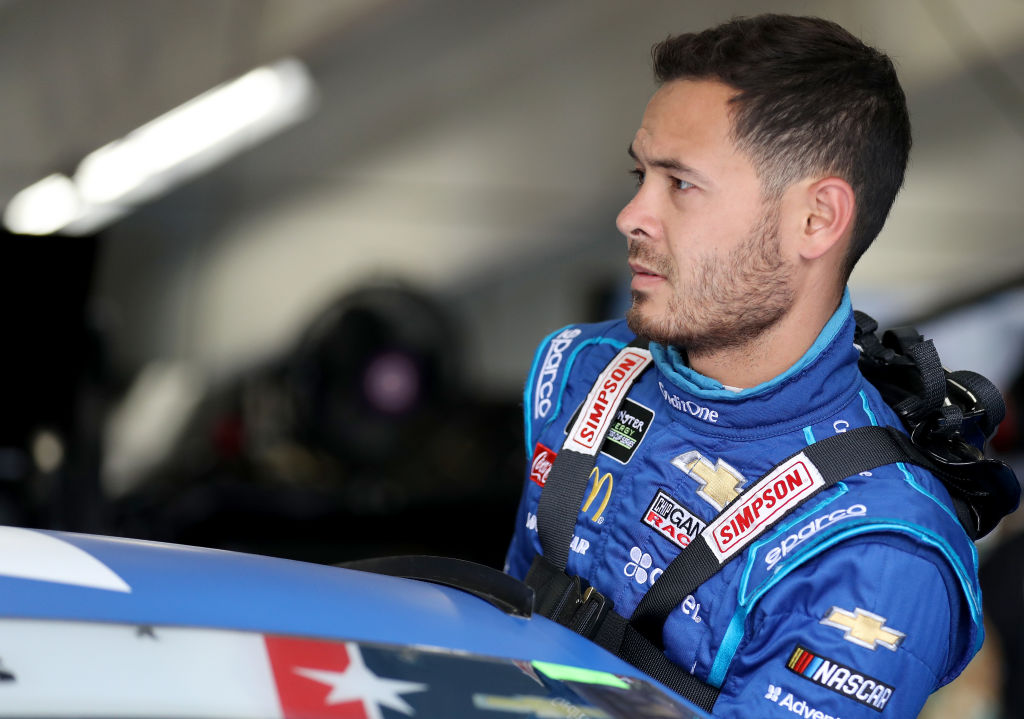 Before Sunday, Larson had accumulated a pretty decently-sized net worth. Larson's net worth is $12 million, according to Celebrity Net Worth. 
That could potentially plummet, though, after this incident. 
Additionally, Larson was on the verge of being one of NASCAR's top free agents. His net worth was just about to climb even more if this not had happened.
Larson clearly did something completely inexcusable. He did not only hurt himself financially, but he ruined his reputation and put the future of his racing career in jeopardy. Time will tell if he can get another chance.