Kyle Larson Tuning Up to be Headlining Act of NASCAR Champion's Week in Music City USA
NASCAR fans are ready to get down and boogie. Some may prefer country music, others rock and roll. But they have one thing in common; they love to hear and smell the squeals of burning rubber.
Welcome to Champion's Week in Nashville, Tennessee, Music City USA.
Beginning on Nov. 30, the three-day festival will celebrate stock-car racing's top 2021 moments and performances. It will be time for national series fans to get out of their seats and groove.
The most common lyrics likely will be "… and the winner is, Kyle Larson."
2021 Cup Series champion Kyle Larson hit the road for a triumphant comeback tour
How often will the first-time NASCAR Cup Series champion hear his name called for an award in celebration of his 2021 comeback tour?
A year ago, Larson was out of tune. During a streamed iRacing event before the 2020 season, his racial slur left Larson without a job when Chip Ganassi Racing fired him. NASCAR also imposed an indefinite suspension.
He was out of the band.
Ordered to undergo sensitivity training, NASCAR's lone Asian-American driver passed the course and earned a second chance with Hendrick Motorsports.
Larson ran with the big dogs from the start of the 2021 NASCAR Cup Series season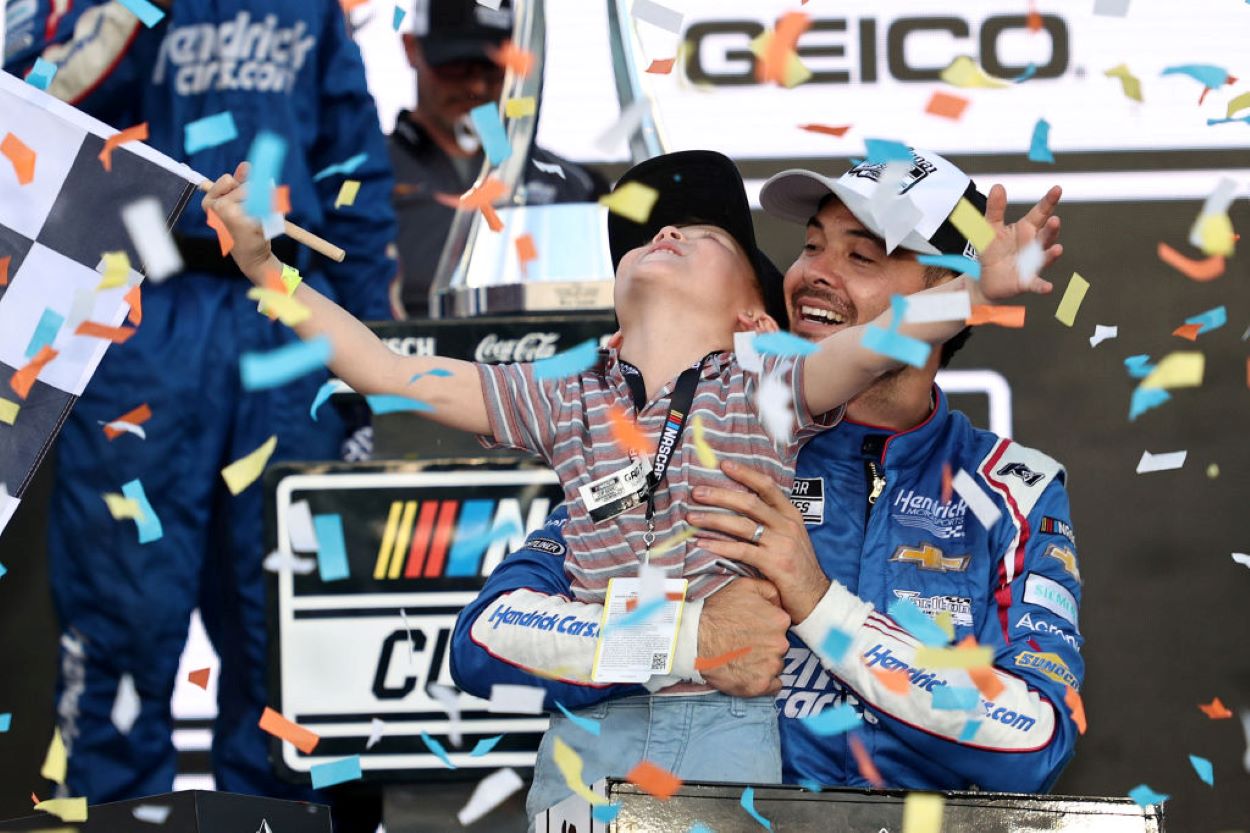 Larson made the most of his opportunity, winning 10 points races in the $1 million all-star race, one of his favorite moments en route to the title.
Out of the doghouse, Larson ran with the big dogs from the green flag at Daytona International Speedway to the checkered flag at Phoenix Raceway.
Larson compiled 17 stage finishes and shattered the record for playoff points with 68. He snapped the mark previously held by Martin Truex Jr. When he earned 54 points in 2017. Larson also led 2,581 laps, the most in 26 seasons.
Strumming through the season, Larson paced the field for 28 percent of the series' 9,200 laps.
The driver of the year? Check. Most outstanding driver? Check.
In 2022, he likely will be driving for an awards encore.
Larson's supporting act should be honored during awards show in Nashville
Of course, Larson cannot tour without his road crew. He likely would not be champion without the work of Cliff Daniels. He is the favorite to claim the top crew chief honor.
The team's 11.8-second pit stop at the end of the Championship 4 race on Nov. 7 clinched the No. 1 hit for Larson.
The NASCAR Cup Series Awards & Champion Celebration show is scheduled for Dec. 2 in Nashville.
A day before, Burnouts on Broadway takes center stage.
To the fans who missed out on the event last year because of coronavirus (COVID-19) restrictions, the squeal of tires will be music to their ears.