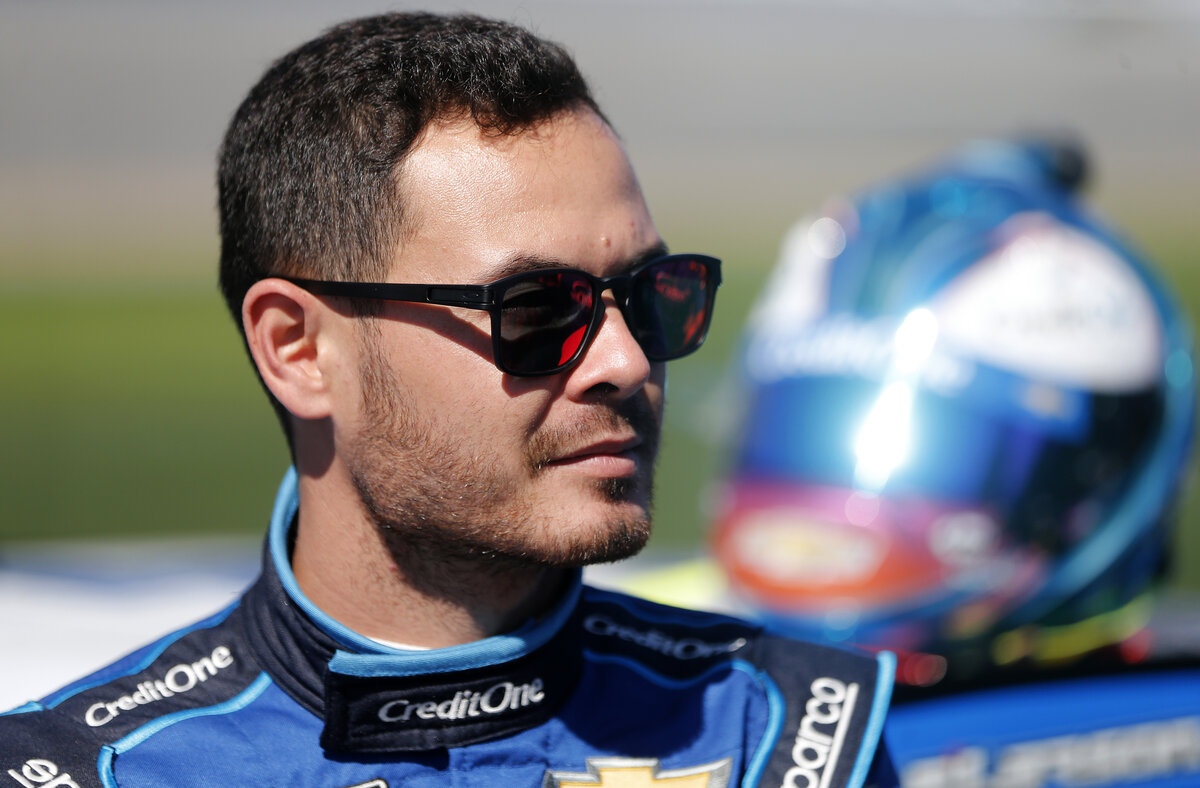 Kyle Larson Would Happily Remove Sunday Races From the NASCAR Schedule if Given the Chance
Controversial NASCAR driver Kyle Larson has bold ideas on how to change the sport, and they may bother the most dedicated racing fans.
NASCAR driver Kyle Larson has never been one to watch what he says, as some in the sport know full well.
Larson will make his racing return in the coming weeks after his 2020 incident involving a racial slur. Expectations are high for Larson's 2021 campaign, his first with Hendrick Motorsports.
The upcoming NASCAR season will have various changes to its format. However, none of those alterations are as radical as what Larson proposed in 2016.
Kyle Larson had a brief and troubled 2020 racing season
Still only 28 years old, Kyle Larson had a busy start to his Cup Series career.
Larson totaled six victories and 101 top-10 finishes in his first eight seasons at the Cup Series level. Larson only participated in four races last season, but not because of the coronavirus pandemic.
Chip Ganassi Racing and NASCAR suspended Larson without pay in April after he used a racial slur during an iRacing event. CGR fired Larson later that month, and he apologized in a lengthy essay several months later.
Larson will race for Hendrick Motorsports in 2021.
Larson has bold ideas on how to change NASCAR
So many people at all levels of jobs have ideas on how to improve their product, and Kyle Larson is no exception.
If Larson had an opportunity to lead NASCAR and enact rule changes, he certainly has some interesting proposals on how to alter the sport.
In a 2016 interview with USA Today, Larson explained just how bold his ideal changes are.
"That the races would be shorter. I think 250- or 300-mile races would be great. And only on Saturday nights – no Sundays."
Of course, TV deals make it unlikely that NASCAR will ever ditch the Sunday races.
Still, Larson's idea is an interesting one. Saturday night races for major races would be interesting TV draws over the summer, when the only true competition is the MLB regular-season and the WNBA.
Perhaps NASCAR will be open to pushing a significant Sunday afternoon race up from Saturday night in the near future.
Kyle Larson has fairly high odds for the 2021 NASCAR season
Oddsmakers are still high on Kyle Larson entering the 2021 season, his first with Hendrick Motorsports.
Larson had 11-1 odds when the 2021 Cup Series odds first posted in November. Kevin Harvick led all drivers with 11-2 odds. 
Several drivers, including the likes of Denny Hamlin and Joey Logano, have 8-1 odds. The duo of Chase Elliott, the reigning champion, and Kyle Busch each had 7-1 odds. 
Barring any sudden cancelations or schedule changes, the 2021 racing season officially begins with Daytona week in early February. The Daytona 500 is scheduled for Sunday, February 14.
Betting odds courtesy of Nascar.com as of Jan. 4, 2021. How to get help: In the U.S., contact the National Council on Problem Gambling helpline at 1-800-522-4700.