Cliff Daniels Harshly Doubted Himself Before Guiding Kyle Larson to a NASCAR Championship
During the NASCAR Champion's Week awards ceremony on Dec. 2, Hendrick Motorsports' Cliff Daniels was named the Cup Series' top crew chief.
Daniels must have won in a landslide.
Under Daniels' direction, first-time Cup champion Kyle Larson rebounded from a suspension on social insensitivity, and his pit crew executed an 11.8-second title-clinching Championship 4 pit stop.
One would think it takes a confident individual who never doubts his moves or abilities to accomplish all of that.
Not true.
Cliff Daniels overcomes a lack of confidence to earn NASCAR'S top crew chief honor
Daniels is human. He may now be at the top of his profession, leading one of the top-rising drivers in the Cup Series and overseeing a clutch pit crew. But there was a time when Daniels didn't believe he could handle the pressures of the job – and still get some sleep.
When Jimmie Johnson announced in 2018 he would retire following the 2020 season, the hit band was beginning to break up. Johnson's history-making crew chief, Chad Knaus, stepped aside, and Daniels, then an engineer, was passed over for the top job by team owner Rick Hendrick. Knaus, the first crew chief to claim five consecutive Cup titles, was a tough act to follow.
Twenty-one races into the '18 season, Johnson struggled to regain the form of a seven-time champion.
To help straighten things out, Daniels finally got the call. But Johnson, who captured 83 races from 2002-17, failed to get to Victory Lane that season. It was the first time he did not take a checkered flag since appearing in his first three Winston Cup races in 2001.
Daniels took it personally that Johnson's last win was at the AAA 400 Drive for Autism at Dover International Speedway on June 4, 2017, and the future hall-of-famer did not win a race in his final 129 starts.
He started to doubt if he was the right man for the job.
Daniels finally gets a vote of confidence from Rick Hendrick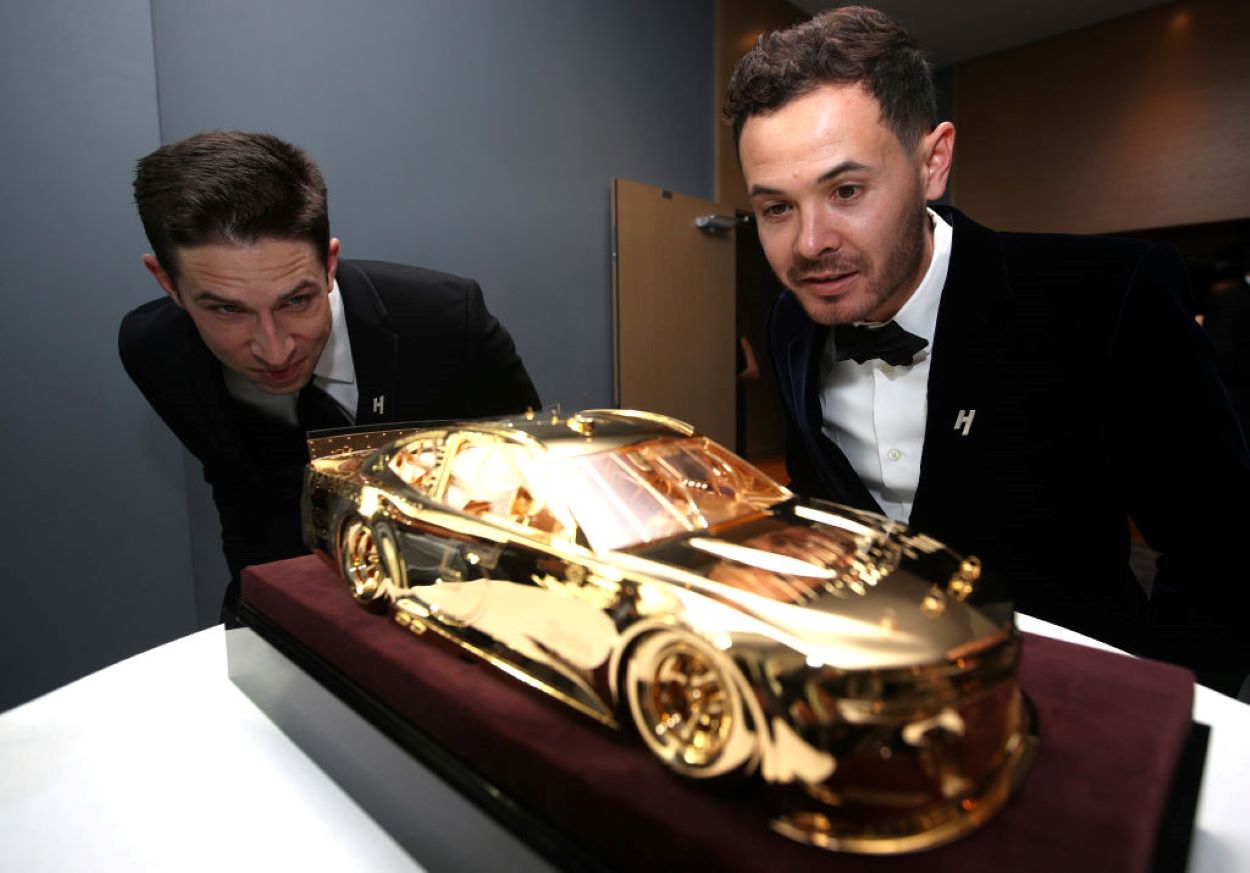 Johnson held to his word and retired after the coronavirus (COVID-19)-plagued season. Daniels was not confident he would be invited to return and lead the team's next driver.
Daniels craved validation. He wanted to prove to himself to Rick Hendrick. He wanted to prove himself to himself. 
Daniels did receive a vote of confidence from the team owner. When he learned Larson would take over the No. 5 Chevrolet, Daniels started doing his homework. 
He learned how Larson responded from missing the 2020 season because he was fired from Chip Ganassi Racing and suspended by NASCAR for uttering a racial slur during a streamed iRacing event. Going to see him compete at short dirt tracks enabled Daniels to get a crash course on the individual.
He learned how Larson handled himself and communicated with teammates. They formed an instant bond, and Daniels' confidence in handling the job grew.
Larson: 'He's so good at communicating … we have great chemistry' 
The extra knowledge proved beneficial as Daniels established himself as one of the top crew chiefs last season. The new team meshed as Larson dominated the field, winning 10 points races and the $1 million all-star affair. 
Larson said he appreciated Daniels's time getting to know him before the season-opening Daytona 500. It made a difference.
"He came on his own behalf, and it was just nice for me to see that he cared about all the racing that I do and wanted to learn about it, wanted to talk to the crew chiefs, pick their brain about how I communicate and stuff," Larson told apnews.com. "I think that really kind of kick-started the relationship. I'm really easy to work with; I feel like he's really easy to work (with). He is so good at communicating and so good at painting a picture, and together, we have great chemistry."
And now that he was recognized at Champion's Week as the best in the series, Daniels should have enough confidence to get a decent night's rest.