Kyle Larson's Fast-Paced NASCAR Cup Series Championship Lifestyle Starting to Slow Down
Life as a first-time NASCAR Cup Series champion should finally start slowing down. Since capturing the Cup title on Nov. 7, Kyle Larson was swept up in a tornado of press appearances, social media interviews, and industry-related celebrations and festivities. He even had a day named in his honor by his hometown.
Last week, Kyle Larson stole the show at Champion's Week in Nashville, Tennessee.
But now, the whirlwind should be settling into a gentle breeze.
After a hectic season, Kyle Larson needs time off to recharge
Over the next several weeks, Larson likely will focus on resting and testing. After everything he's been through the past year, Larson probably needs some time off to recharge is necessary, but he'll also need to test drive Hendrick Motorsports' Next Gen cars.
This offseason should be a breeze for Cliff Daniels, NASCAR's top crew chief. A year ago, he was in a much different place.
Coming off two-plus winless seasons as chief of Jimmie John's No. 48 Chevrolet, Daniels was unsure of his abilities to lead a Cup Series team.
And when he found out of his transfer to the No. 5 machine to guide a new driver coming off a NASCAR-sanctioned 2020 suspension for insensitive comments, Daniels went to work.
He traveled to wherever Larson was spending his time away from the Cup Series. Most of it was spent at dirt tracks, an element of racing Daniels had yet to experience.
So Daniels went to school.
Crew chief Cliff Daniels dug down in the dirt to get to know Larson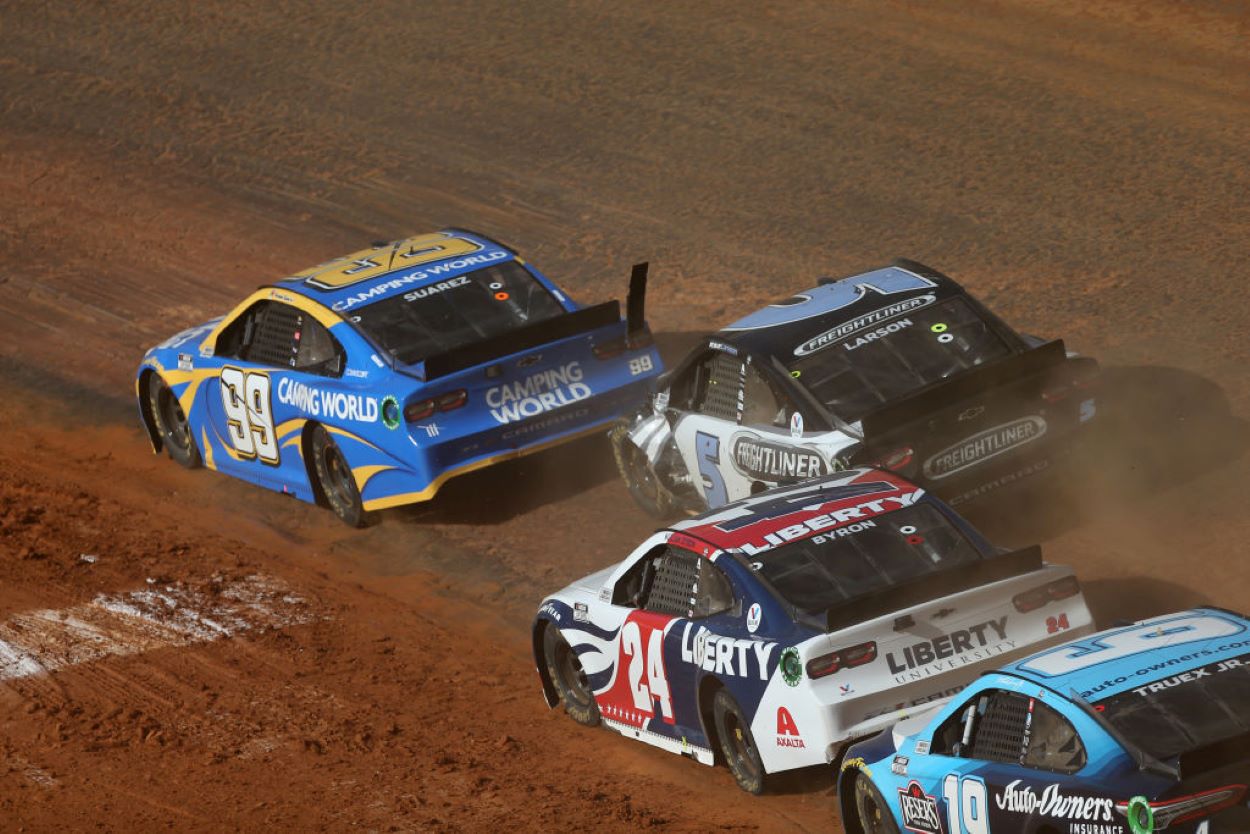 Taking extra time away from his family and on-site responsibilities, Daniels spent last offseason following Larson around, learning everything he could about young, talented, yet troubled driver.
Daniels' sacrificed his winter months taking notes on Larson's interaction with team members and analyzing his racing tendencies.
Daniels learned a lot. At least all he could in the short amount of time he had to familiarize himself with the new disciplines.
"I needed to learn the discipline of dirt racing," Daniels told apnews.com. "I went to late model races … midget races … sprint car races … it would help me learn what he needed to look for out of himself and out of the car, whether dirt or pavement or any series moving forward.
"So that information to me was really invaluable because I don't know how else I would have gotten it."
Team owner Rick Hendrick predicts Daniels would be 'happy' with new driver
Daniels' homework paid dividends.
Larson and Daniels teamed up for 10 points wins in their first season together, including the championship-clincher at Phoenix Raceway.
Before being informed Larson was going to be his driver, team owner Rick Hendrick told Daniels: "I think you'll be happy."
Well, Hendrick was right.