Kyle Lowry Teaming Up With Zion Williamson is the NBA Rumor That Needs to Come True
The New Orleans Pelicans would do well to show Zion Williamson they have an immediate interest in contending, and signing Kyle Lowry in free agency might be the solution.
The Pelicans appeared to have the makings of a playoff contender entering the 2020-21 season but came up woefully short of reaching the postseason. Former head coach Stan Van Gundy was fired, with Phoenix Suns assistant Willie Green set to take his place on the bench. What kind of roster will Green oversee?
New Orleans has a strong foundation in Williamson and Brandon Ingram. The addition of Lowry would give them three star-caliber players. Considering Lonzo Ball is a restricted free agent and could draw several suitors this summer, it might be worth it for the Pelicans to make a more focused effort on signing Lowry.
The New Orleans Pelicans are expected to make a run at signing Kyle Lowry
Former New York Times NBA columnist and current Substack writer Marc Stein reported Monday there is "rising buzz" the Pelicans will pursue Kyle Lowry in free agency.
Lowry was a popular trade target at the March trade deadline, though the Toronto Raptors ultimately decided to retain him despite being in a walk year. Lowry will head for unrestricted free agency, and he is likely to garner plenty of interest.
The six-time All-Star is still one of the best point guards in the NBA, but his contract might not be overly demanding because of his age. Lowry is 35, meaning he might have to settle for a short-term deal at a decent annual average. John Hollinger of The Athletic opined Lowry could get something in the range of two years and $50 million.
Although the Pelicans are building for the future, that kind of deal might be more beneficial if they get an established star like Lowry. It could also be a better investment for New Orleans as it would preclude the Pelicans from spending more money on a less certain commodity in Lonzo Ball.
The case for Lowry over Lonzo
There is an argument to be made for the Pelicans simply matching offers on Ball if the point guard position is a focus of theirs this summer.
Ball is nearly 12 full years younger than Lowry. His shooting efficiency has improved in the last couple of seasons, and he still has upside with his court vision and rebounding ability. He also showed flashes of being a terrific perimeter defender earlier in his career.
Still, Lowry is simply the more productive player.
Lowry averaged more points, rebounds, and assists than Ball last season. He had a better three-point shooting percentage (nearly 40 percent from the arc) on a similar volume. Perhaps most importantly, he is better in the half court.
The diminutive guard has a knack for making plays in pick-and-roll, getting into the lane, and making plays in the painted area. Lowry had a higher field goal percentage than Ball on shots at the rim despite being assisted on fewer attempts. He also made nearly 42 percent of catch-and-shoot threes last season, per NBA.com. Ball made nearly 41 percent of those attempts, but he knocked down just over 31 percent of his pull-up triples. Alternatively, Lowry made close to 38 percent of his pull-up threes.
What would make Zion Williamson more dangerous? Well, someone who can score at the rim while forcing defenders to stick to them because of their shooting ability. Lowry checks those boxes as a guy who can create his own shot while often making the right basketball play.
Not to mention, Lowry is a scrappy competitor and fierce leader. He might be the kind of veteran presence the Pelicans need to reach the next level.
There were reports earlier in the offseason suggesting Williamson's camp was displeased with his situation in New Orleans. Signing an established star like Lowry would benefit the Pelicans on the floor and commit to building around Williamson.
Potential hurdles to signing Lowry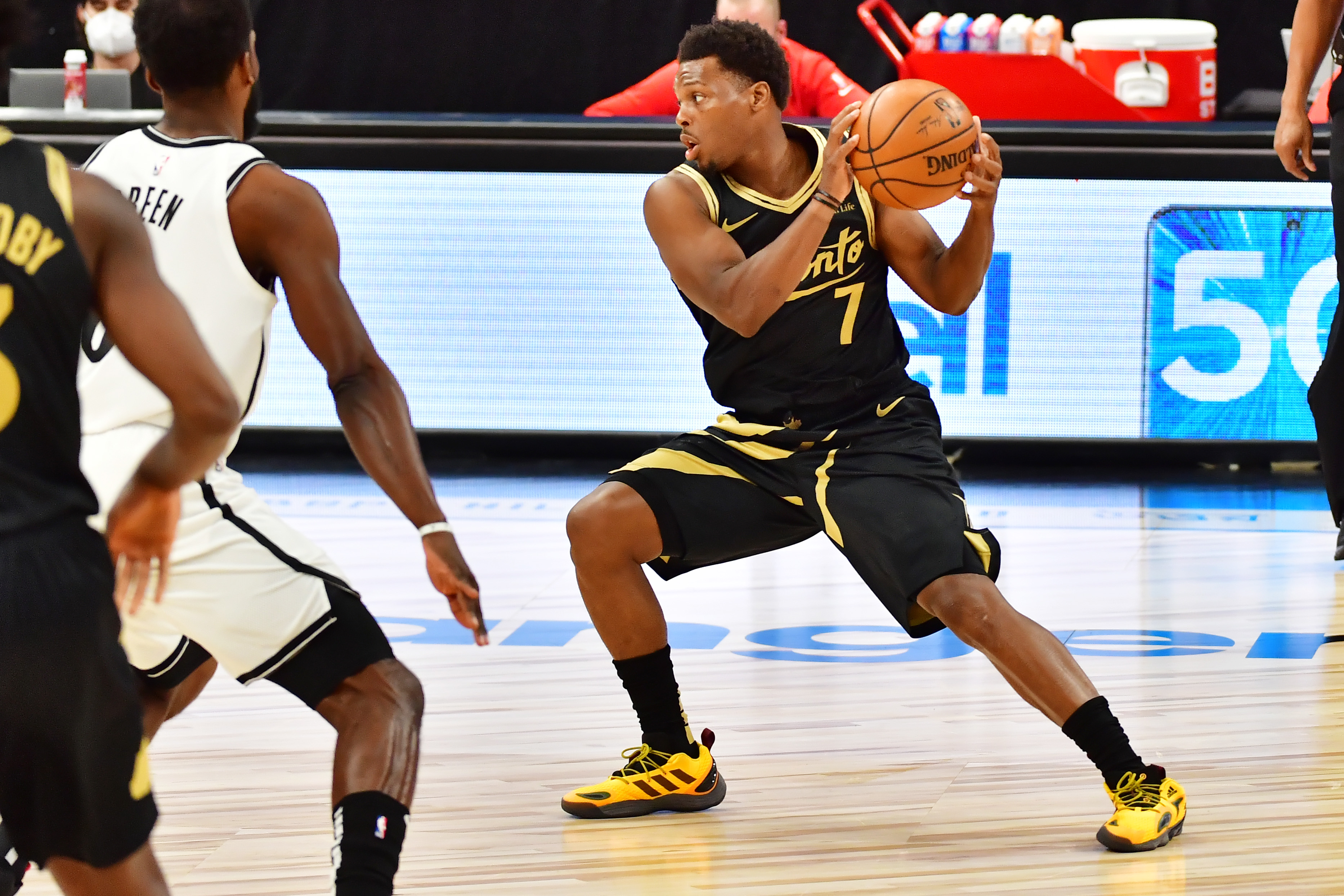 The most obvious hurdle to signing Lowry is his expected market.
In April, Sam Amick and John Hollinger of The Athletic reported that Lowry's market could be "quite robust," with teams like the Miami Heat and Philadelphia 76ers possibly trying to get involved. Lowry might also have reservations about signing with the Pelicans if he doesn't feel they're ready to contend.
However, New Orleans might entice Lowry by tacking on an extra year and more dollars. William Guillory and Sam Amick of The Athletic reported the Pelicans might shop both Eric Bledsoe and Steven Adams. Perhaps that eventually creates more financial flexibility to offer Lowry a bigger deal.
In any case, the Pelicans appear to have their eyes on Lowry, and they should be aggressive in their efforts to sign him.
Stats courtesy of Basketball Reference unless otherwise noted.
RELATED: Lonzo Ball Had the Best Game of His NBA Career a Few Days After His Standing on the Pelicans Was in Jeopardy