Kyler Murray And Dan Patrick's Other Worst On-Air Interview
Since 1989, sportscaster Dan Patrick has brightened up our lives by bringing his special brand of insight and humor over the TV and radio airwaves. After a short stint with CNN, Patrick (real name Daniel Patrick Pugh) joined ESPN in 1989 where he later teamed up with the singular Keith Olbermann. The duo created a Sportscenter show that appealed to sports fans and pop culture enthusiasts, and starred in some hilarious commercials, too. As a long time media star, Patrick is peerless as an interviewer, but not all of his conversations go smoothly.
For Dan Patrick, radio beckons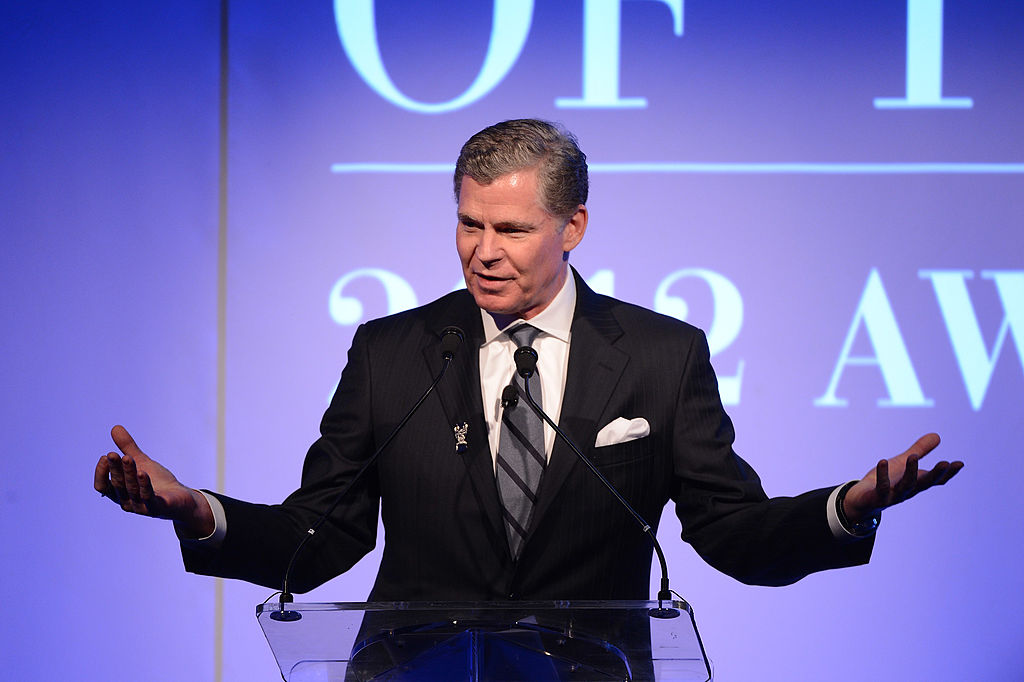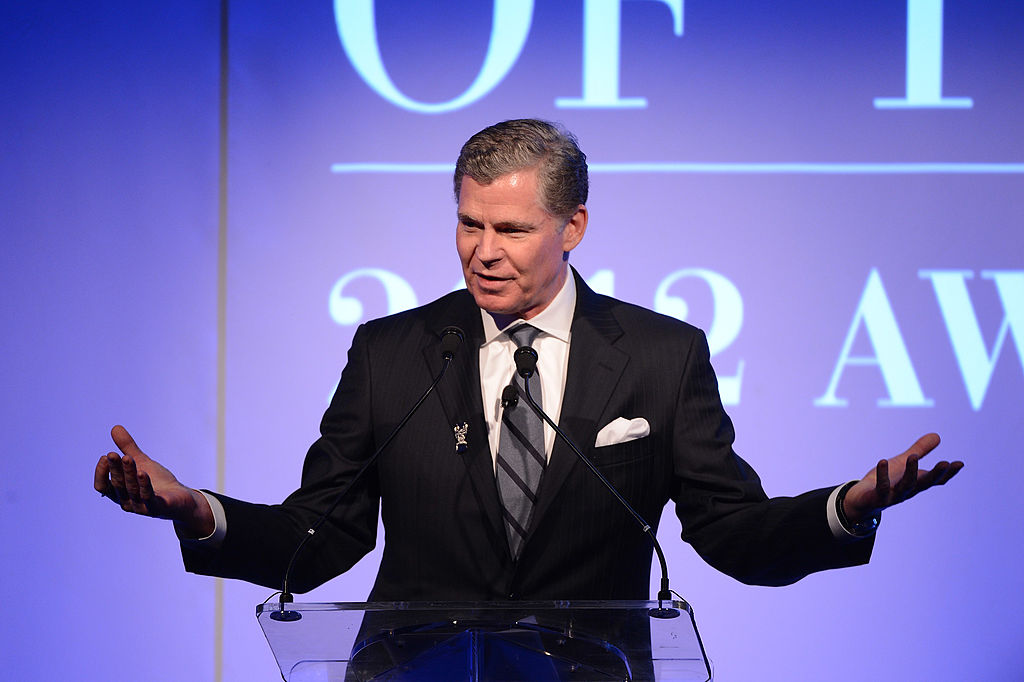 After leaving ESPN in 2007, Patrick took to the radio where he built a small studio in the attic of his home and launched a syndicated radio show that is still going strong. That, even though Patrick has suffered through polymyalgia rheumatica (painful inflamed joints) for the past seven years. To the host's good fortune, though, he has four loyal sidekicks—aka The Danettes—who contribute good humor, sports acumen, and loving energy.
Filling a three-hour show for five days each week is bound to run into its share of clunkers when it comes to on-air interviews. For every meaningful chat with NBC's Al Michaels, there's a contentious spat with former Olympian Tanya Harding. While Patrick is by no means a provocateur, he is never one to let a guest who's combative or sullen get away with such behavior. Net result, some memorable interviews not for greatness but for other reasons altogether.

Kyler Murray: Is his mic on?
The first-round draft pick of the Arizona Cardinals and Oakland Athletics gave Dan Patrick a morning to remember (or forget as the case may be). Okay, so Kyler Murray didn't want to answer questions on whether he was going to choose between pro football and pro baseball, but the Heisman Trophy winner was so uncooperative, the generally genial host asked his guest if his mic was on.
"Are you going to the combine?" Patrick asked on his Feb. 1, 2019, interview.
"I dunno," answered Murray.
"Are you going to go to the pro day?" Dan asked next.
Blank stares.
End of a very painful three minutes.
Media outlets from Sports Illustrated to USA Today took Murray to task for his lack of candor and suggested he only showed up for the "interview" to avoid getting a fine from (presumably) MLB.
Mike Tyson stuck in the weeds
Described as a weird and wild ride, in December 2018, Dan Patrick bravely interviewed the former heavyweight champion after the debut of the ESPN 30 for 30 documentary 42-1. The title of the film refers to the 1990 fight between Mike Tyson and Buster Douglas during which Tyson, the champ, was knocked out in the 10th round by the lightly regarded Douglas.
Things move along relatively smoothly through the first half of the call, although Tyson seems reluctant to get into the details of the Douglas fight. Midway through the segment, it gets loopy as Iron Mike dives into a discussion about his "weed empire." The details about Tyson's Palm Springs-area ranch, the planned university (Cannabis University), and other far-out details derailed the conversation and what started as a hopeful look at recent boxing history devolved into a barely listenable giggle-fest for the clearly chemically altered retired fighter.
The Mike Tyson interview sure made for a slew of great comments on social media, but as far as good sports radio—not so much.