Kyler Murray Has Already Made a Lot of Money in His Brief NFL Career
Being the No. 1 pick in the NFL draft is a double-edged sword. It puts a lot of pressure on you — especially if you're a quarterback — and you're often joining a team that's not very good, so you're disadvantaged from the start. That's the negative, but the positive side of it is that you get a big payday as soon as you sign your first contract upon joining the NFL.
Kyler Murray knows how it is for the top overall pick. The No. 1 pick in the 2019 draft has a sub-.500 record with the Cardinals, but his net worth is already in eight-figures.
Kyler Murray's time in the NFL so far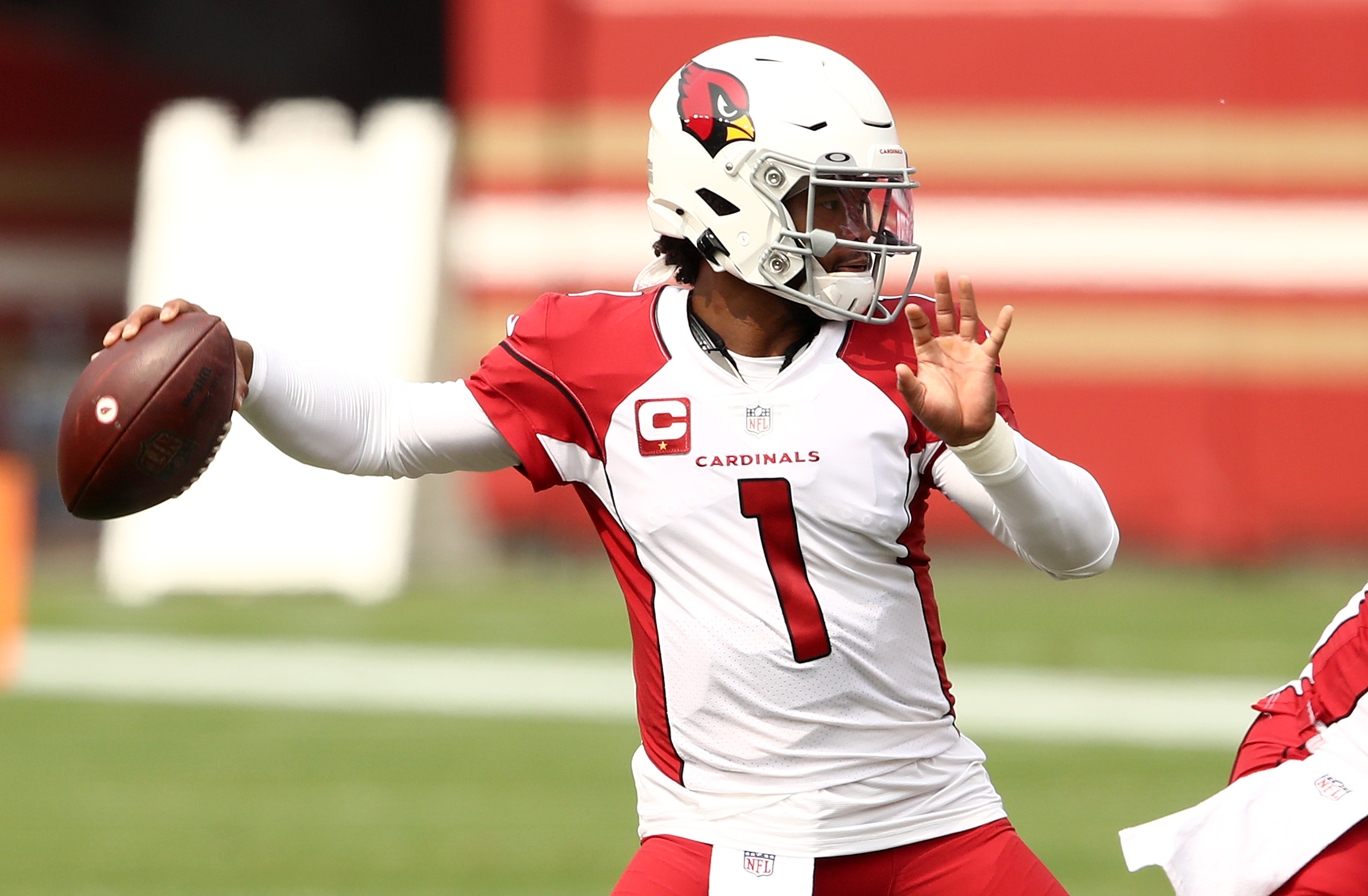 The Arizona Cardinals threw Murray into the fire immediately, making him their starter entering last season, and he led the team to a 5-10-1 record. He completed 64.4% of his passes as a rookie, throwing for 3,722 yards and 20 touchdowns, with 12 interceptions.
He also put up production with his feet, carrying the ball 93 times for 544 yards and four scores last year. Through two games this season, he's completing 66.7% of his throws, and he has totaled 516 yards through the air with two touchdowns and two interceptions.
His ground game is off to another strong start, running for 158 yards and three touchdowns on 21 rushes. More importantly, the Cardinals have won their first two games this year.
Kyler Murray's rookie contract and net worth
RELATED: Kyler Murray Fires Back At Critics Over Him Kneeling Next Season
Murray gave up a potential baseball career to go to the NFL, and it is definitely paying off in his bank account. With just 18 regular-season games under his belt, Murray's net worth is already estimated to be $13 million, according to Celebrity Net Worth.
Upon being drafted, the 2018 Heisman winner out of Oklahoma signed a four-year deal with the Cardinals worth more than $35.1 million, which included a $23.5 million signing bonus and a fifth-year team option, per SpotRac.
Had he signed with the Oakland A's when they took him in the 2018 MLB draft, he would have gotten a $4.66 million signing bonus from the team. So even though football is a lot more physical sport with an increased chance of injury, Murray is being handsomely rewarded by his team, in a much more significant way than he would have early on in his MLB career if he chose that route.
A potential mega payday in the future
RELATED: Kyler Murray's NFL Career Could Mirror 1 Future Hall of Famer
If Murray can stay healthy and continue to improve his game to become one of the league's top quarterbacks, the $13 million he is currently worth is just a fraction of what he could earn as a free agent in the coming years.
A $40 million annual average value, or close to it, seems to be the baseline for top-tier quarterbacks, based on the most recent signings among that group. When the Chiefs extended Patrick Mahomes over the summer, he got a 10-year contract worth $450 million. Deshaun Watson recently signed an extension with the Texans paying him $156 million over the four-year contract term.
With those types of contracts being thrown around by teams, Murray has to be salivating at the thought of getting that type of money from an extension with Arizona or from another team if he reaches free agency.
While Murray is doubtful to ever be at the same level as Mahomes, and likely not even Watson, if he's even in the top third of the league's quarterbacks by the time he's ready to sign a new deal, Murray could easily be looking at an average salary around $35 million in his prime.
Dak Prescott will be an unrestricted free agent after this season. The deal he signs — whether with the Cowboys or another team — could be a good benchmark to go by for Murray's future contract.