Kyler Murray's 'JaMarcus Russell' Clause Seems Worse When Compared to Tom Brady's Admission About Watching Game Film
Kyler Murray cashed in big this offseason, solidifying himself as the future of the Arizona Cardinals at the quarterback position. But his major contract extension wasn't without controversy. It involved a rare clause that dictated a minimum amount of time he'd need to spend studying game film every week.
While Murray's film-watching habits and subsequent deal made big headlines, it's not the first of its kind. Many players don't enjoy watching film. There's at least one star QB, however — Tom Brady — who makes Murray's rumored failure to watch film look almost ridiculous in comparison. Let's take a closer look at the details of Murray's deal and how his supposed study stacks up to the GOAT.
Kyler Murray's new contract included an interesting clause on film study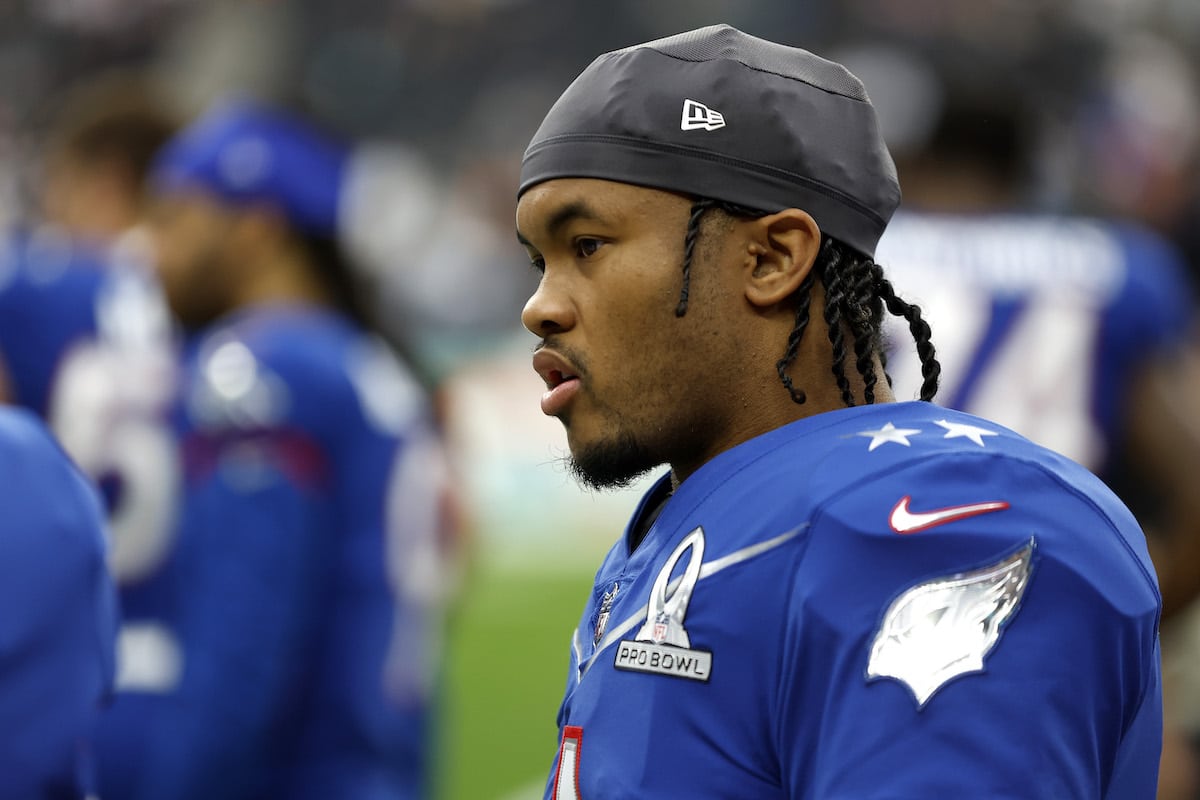 According to Pro Football Talk, Murray's new contract included an interesting clause: The quarterback must spend at least four hours every week studying game film. What made this clause so curious was that there was no measure of accountability built into the stipulation. The Cardinals weren't mandating he do it under their watch; they were trusting Murray's word.
Murray had previously made comments about not being one to watch much game film in preparation for a game. This clearly concerned the team, which felt the need to include this. The impact was debatable. It made Murray look less than studious and uncommitted to his craft. It also made the Cardinals appear somewhat foolish to make a long-term commitment to a player they didn't feel was putting in the necessary work.
Though the clause was eventually dropped following public backlash, a better solution might have been for the team and star to not include this in the contract in the first place, working out a deal in silence to ensure Murray studies enough tape each week. They could then exercise accountability for him, which they currently have not done.
Tom Brady's film-watching habits
Contrast Murray's clause that provisions he watches four hours of film a week with another NFL star in Brady. On Reddit, an NFL fan posted to r/NFL a video of Brady discussing his film-watching habits.
According to Brady, he would sometimes watch four or five hours of film in a single day. Brady called the practice "soothing," as he had done it for quite a long time.
Of course, correlation isn't always causation. You can't say Brady has been a great player all due to his commitment to studying his opponents on film. But it certainly seems to have helped.
Is watching film an important part of being in the NFL?
The bottom line is that to make it in the NFL, you do need to be a student of the game on some level. Certainly, talent and ability matter above all else. But at the game's highest level, talent is often spread evenly across the board.
The difference between a good team and a great team can be the scheme implemented by the coaching staff. Or, put another way: there's a reason why Bill Belichick has been so successful for the last 20-plus years. He has a plan and he educates his players on it.
To understand the importance of watching game film, look at this anecdote shared by former offensive lineman Dave Diehl, as NBC Sports Bay Area reports. He said that when JaMarcus Russell was with the Oakland Raiders, the coaches wanted to know if he was watching the tape. They gave him blank cassettes to watch. Sure enough, Russell showed up and said he had watched the blitz packages presented on the film.
Russell's career was short, so that's at least one data point that shows how critical studying your opponents can be.
RELATED: Rob Gronkowski Brags That He Doesn't Watch Film or Practice on Friday Because Friday is Red Zone Day: 'I'm Red Zone Robby G Already, Baby'