NFL: Is Kyler Murray the Future of the Quarterback Position?
For decades, NFL teams preferred to have tall quarterbacks because they believed the bigger bodies could take more punishment. In fact, of the first 21 quarterbacks taken with the first overall pick in drafts, 19 of them were 6-foot-3 or taller. The only two exceptions to that rule were Michael Vick (6-0) in 2000 and Matthew Stafford (6-2) in 2009. The last two quarterbacks taken No. 1 overall were in the last two years, Baker Mayfield in 2018 and Kyler Murray in 2019, and both bucked the old trend. Mayfield stands 6-1, and Murray is 5-10. Could guys like Mayfield and Murray be a sign of what's to come at the quarterback position in the NFL?

Drew Brees the trendsetter?
To this point, the most successful "short" quarterback could be Drew Brees. The Chargers took him in the second round of the 2001 draft, and the main reason he dropped that far was because he stands 6-0, which scared teams off. But there was no reason to worry about him because Brees has had a career that is sure to get him into the Hall of Fame when he retires.

Some of the records he holds include career completions and passing yards, and he's second in passing touchdowns. The success Brees has had may have paved the way for teams to be more willing to give shorter quarterbacks such as Kyler Murray a chance.

Other "short" QBs who excelled it in the NFL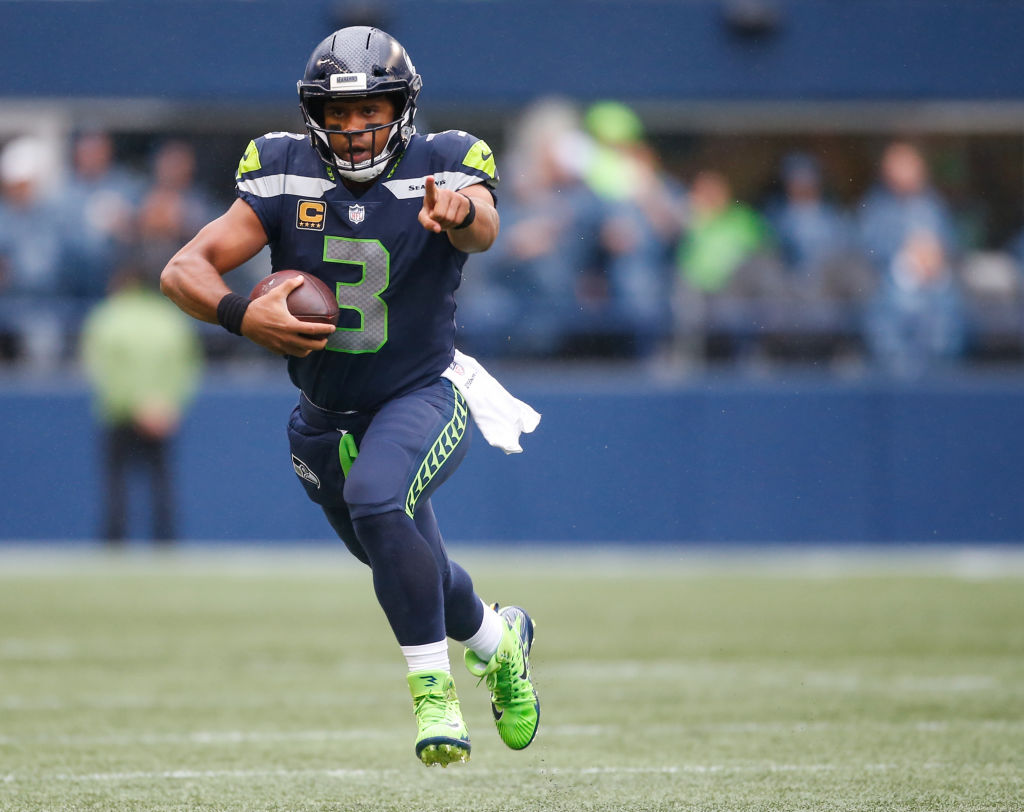 Vick is notable because even though he is only six feet tall, he took punishment as a running quarterback, as he accumulated more than 6,000 rushing yards in his career. Then there's Seahawks QB Russell Wilson, who has put up such good numbers in his first seven seasons that he recently signed the biggest contract in NFL history. And the 5-11 quarterback has proven to be durable despite his small frame. He has not missed a game to date in his career. And when he is on the field, he plays well. He has thrown for more than 25,000 yards, with 196 touchdowns and 63 interceptions.

Did Mayfield pave the way for Kyler Murray?
The Browns took Mayfield with the top pick in the 2018 draft, and he had a solid rookie season. He played in 14 games, starting in 13 of them, and completed nearly 64% of his passes for 3,725 yards and 27 touchdowns. With Mayfield putting up numbers like that as a rookie, despite being on the short side for a quarterback, that may have helped sway the Cardinals into taking a shot on Kyler Murray with the first overall pick in the 2019 NFL draft.

What can the Cardinals expect from Murray?
Kyler Murray put up good numbers in his only season as a full-time starter at Oklahoma in 2018. He completed 69% of his passes for 4,361 yards and 42 touchdowns with just seven interceptions. He won't throw 42 TDs in his rookie NFL season, but what can the Cardinals expect from him this fall?

Despite what Arizona coach Kliff Kingsbury says about a potential quarterback battle, Murray is almost guaranteed to start from Day 1. It'll likely take a few games for him to adjust to playing against NFL defenses, and the Cardinals have some questions with their offensive line so he may not have great protection. That combination means he may get off to a slow start, but he should improve as he gains more experience in the league. And he'll have veteran WR Larry Fitzgerald to throw to, which will give him a security blanket of sorts to help him along as a rookie.

Even if Kyler Murray doesn't have a standout debut season, it won't take much to look good compared to what QB Josh Rosen did with the Cardinals last season. Rosen passed for 11 touchdowns and 14 interceptions in 14 games as a rookie in 2018, which helped convince the Cardinals to take Murray this year, even if not everyone thinks Murray is a better fit for the Cardinals than Rosen was.