Kyler Murray Has Officially Said Goodbye to His NFL MVP Chances Through No Fault of His Own
Article Highlights:
Arizona Cardinals quarterback Kyler Murray's MVP case has taken a serious hit in recent weeks
The Cardinals have kept their third-year quarterback out as he nurses an ankle injury
Murray is hoping to join an exclusive club, one featuring Aaron Rodgers and Joe Montana, of players who won the MVP Award in the modern era after missing a game
Remember when the football world prematurely crowned Arizona Cardinals quarterback Kyler Murray the 2021 NFL MVP? Trust us, we remember.
We say that with respect to Murray, who had an excellent two months before injuring his ankle shortly before Halloween. However, his MVP case has plummeted in recent weeks, and he only has Cardinals management to blame.
Kyler Murray's MVP chances have taken a massive hit after missing two games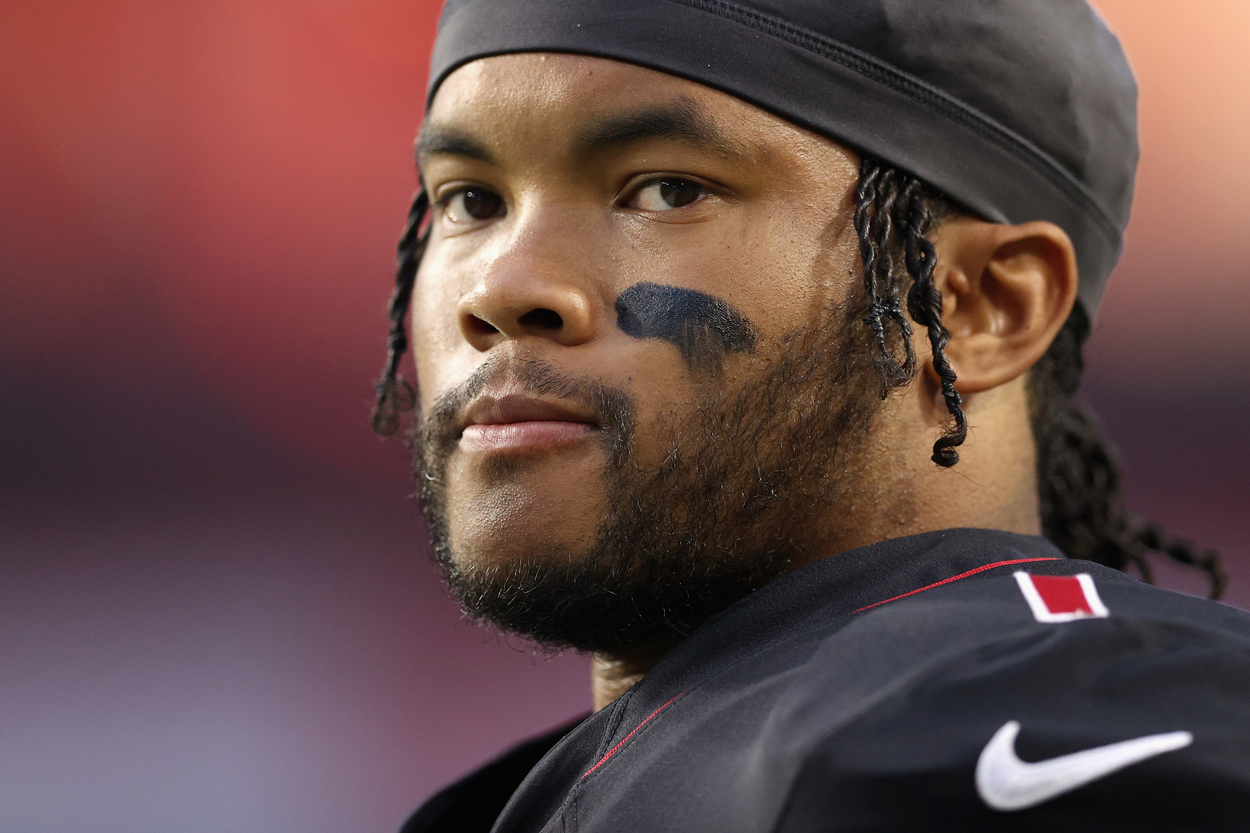 Even after the Cardinals suffered their first loss of the season on Oct. 28, sportsbooks thought favorably of Murray as an MVP candidate. According to Sports Betting Dime, the third-year quarterback had the second-highest MVP odds (+600, or bet $100 and win $700) behind only Buffalo's Josh Allen (+225) on Nov 2.
Things have changed drastically in that time, and the Cardinals have kept Murray out the last two weeks in hopes of preserving him for the season's second half. As a result, SBD listed his MVP odds on Monday, Nov. 15, as +1600. Although he still ranks seventh, he has plenty of ground to make up over the next two months.
Had the Cardinals placed Murray on injured reserve, the conversation would have ended there. However, the organization has officially ruled him out on the weekend in each of the last two weeks. Colt McCoy started both games before leaving a shocking Week 10 loss to Cam Newton and the Carolina Panthers with a pectoral injury.
Luckily for the Cardinals, they still sit at 8-2 and are apace to make the postseason for the first time since 2015. Unfortunately for Murray, he'll likely need to wait until 2022 to win his first NFL MVP Award.
Murray needs to try following in the paths of Lamar Jackson and Steve McNair
From 1978-2020, the NFL had the schedule format that you may have grown up watching. Each team played 16 regular-season games and, weather pending, four preseason games.
In that span, and not counting the strike-shortened 1982 and 1987 seasons, only seven players won the MVP Award without playing in all 16 games. San Francisco 49ers legend Joe Montana, who missed three games in 1989 and one game a year later, accomplished the feat twice.
It's technically not impossible that Murray can win MVP honors if he only plays 15 games. To do so, he'll need to follow in the footsteps of some of the greatest players in modern NFL history.
Dallas Cowboys running back Emmitt Smith (1993), then-St. Louis Rams star running back Marshall Faulk (2000), and Tennessee Titans quarterback Steve McNair (2003) each missed two games during their MVP seasons. Don't forget, though, that McNair split MVP honors with then-Indianapolis Colts quarterback Peyton Manning that year.
Buffalo Bills running back Thurman Thomas (1991), Green Bay Packers quarterback Aaron Rodgers (2011), and Baltimore Ravens quarterback Lamar Jackson (2019) all only missed a single game. However, all three players missed Week 17 for rest reasons and had done more than enough in the first 16 weeks to earn the MVP Award, so their situation is a bit different.
Again, Murray still has a chance of catching the likes of Allen (+200 at publication) and Tampa Bay Buccaneers quarterback Tom Brady (+300), but the odds are stacked against him. Pun intended.
It's time to start considering Dak Prescott as the MVP Award favorite
Although Allen remains the MVP favorite, keep your eyes on Dallas Cowboys quarterback Dak Prescott, who sits fourth at +800. The Mississippi State product ended Week 10 having completed 70.3% of his passes for 2,341 yards, 20 touchdowns, and five interceptions.
Prescott is on pace to throw for nearly 4,700 yards, 40 touchdowns, and 10 interceptions after missing most of the 2020 season with an ankle injury. The presence of that narrative alone could help him with voters when the time comes.
Of course, Prescott missed a Week 8 victory over the Minnesota Vikings with a calf strain, so he also won't have the full 17-game slate on his resume. Much like the Cardinals with Murray, the Cowboys chose to rest Prescott and start backup Cooper Rush that night.
If none of this sounds fair, welcome to life in the NFL. Murray, who grew up in Texas, is free to prove us wrong when he and the Cardinals play the Cowboys in Week 17.
How to get help: In the U.S., contact the National Council on Problem Gambling helpline at 1-800-522-4700.