Kyler Murray: Ranking 4 Best Landing Spots for Frustrated Cardinals QB
The NFL offseason is already in full swing, and Arizona Cardinals quarterback Kyler Murray has been a huge focal point. Despite Aaron Rodgers, Deshaun Watson, and Russell Wilson all generating trade buzz, Murray became the center of attention after scrubbing his Instagram of everything Cardinals related.
Why did he do that? Who knows, but perhaps he is trying to leverage his way into a big-money extension. Either way, if Murray is displeased with the Cardinals, he could be traded during the offseason.
As we play the hypotheticals, let's examine and rank four teams that would make sense for Murray if he does get shipped out from the desert, with the likelihood of acquiring him being used as the ranking criteria.
4. Tampa Bay Buccaneers
Now, this is not expected. However, this would make sense if the Tampa Bay Buccaneers decided to go that route. Tom Brady's retirement left Tampa Bay scrambling for a quarterback.
Reports have surfaced that they have done research on Wilson and Watson, but landing Murray would solidify that QB position for at least the next few years — and they would probably want to ink him to an extension. Can you imagine the Buccaneers going from Brady to Murray?
Mike Evans and Chris Godwin would sure be happy, and Rob Gronkowski might be more inclined to return for at least one more year.
3. Philadelphia Eagles
Why is nobody talking about the Philadelphia Eagles as a trade destination for Murray?
Too many reports have come about regarding a Wilson trade to the Eagles. But why wouldn't they want to take a run at Murray?
He is a better version of Jalen Hurts, and in a perfect world, the Eagles could send Hurts to Arizona as part of that package. They would then get a young QB for the future instead of an aging veteran in Wilson.
Eagles fans aren't too enamored, at least not with having to trade three first-round picks for Murray. That is a hefty price tag, but the Cardinals might not have much wiggle room if he comes out and publicly demands a trade.
Regardless, Murray to the Eagles makes sense, especially if they miss out on the Wilson sweepstakes.
2. Carolina Panthers
The Carolina Panthers traded for Sam Darnold and enjoyed a successful start to the year. Then, things went south quickly, and Cam Newton eventually became the team's starter.
Matt Rhule has one final shot to save his job, and the Panthers should again be aggressive on the QB market after watching Darnold fizzle out quickly.
If the Cardinals decide to trade Murray, the Panthers should call immediately with a monster trade offer. Imagine this offense together: Murray, Christian McCaffrey, Terrace Marshall Jr., and DJ Moore. The Panthers might make some noise in the NFC South if this happens, especially with the changes in the rest of the division.
1. Denver Broncos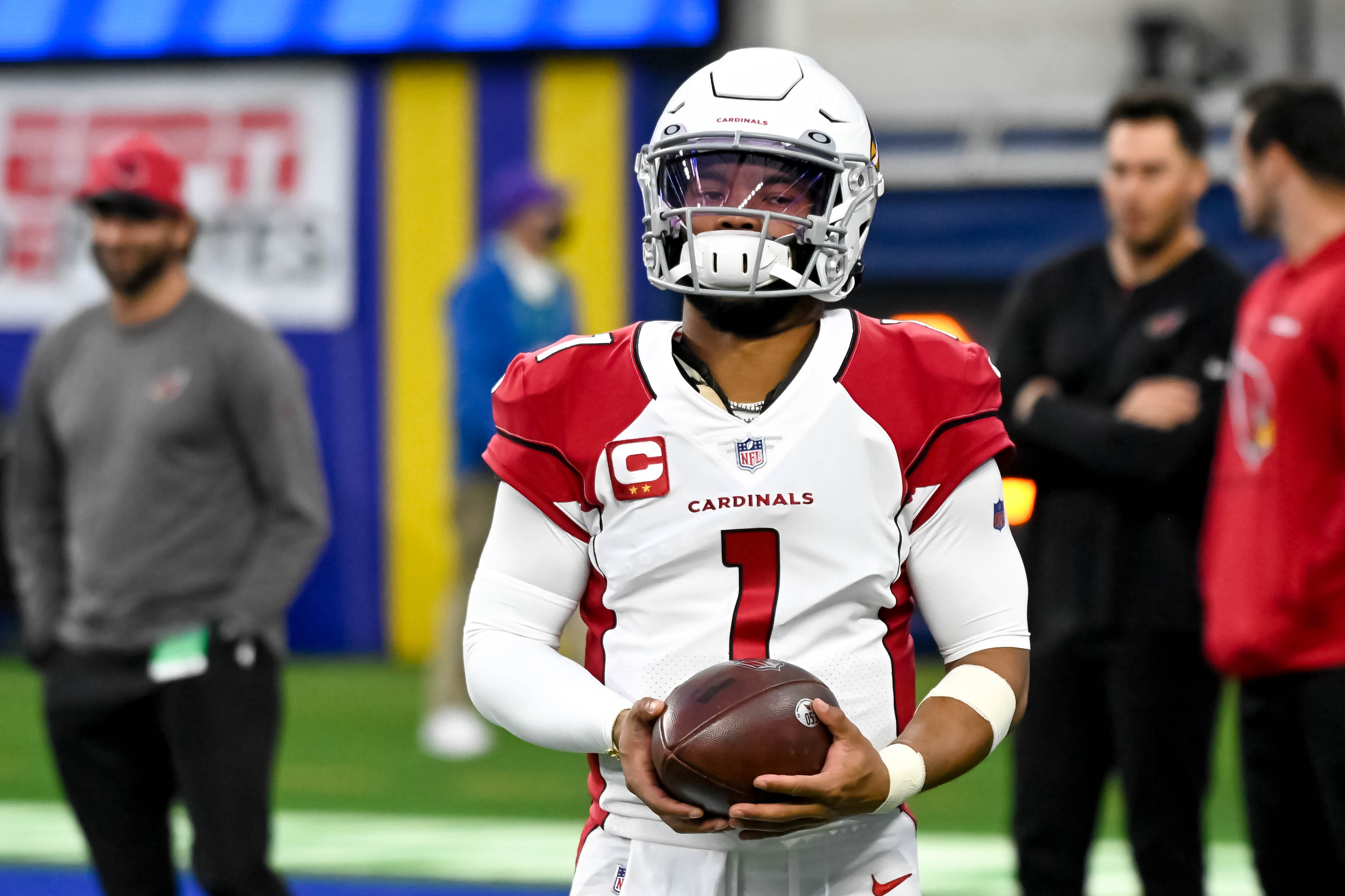 The Denver Broncos would be head over heels if they could land Murray. Yes, Rodgers is option No. 1, but it looks more and more likely that he remains with the Green Bay Packers.
It also looks like Wilson is staying in Seattle. That leaves the Broncos with options such as Jimmy Garoppolo, Carson Wentz, or somebody like Jameis Winston. Murray is miles ahead of those guys and would shore up the position for years to come. After years of ineptitude at the QB position, Denver would be willing to throw perhaps the most extensive offer of all the teams.
The offense has talent, and the defense is good enough. The only thing missing is a quarterback, and Kyler Murray would be the missing piece in the Mile High City.
RELATED: Kyler Murray Just Pressured the Arizona Cardinals to Make a $28 Million Decision By Scrubbing His Instagram