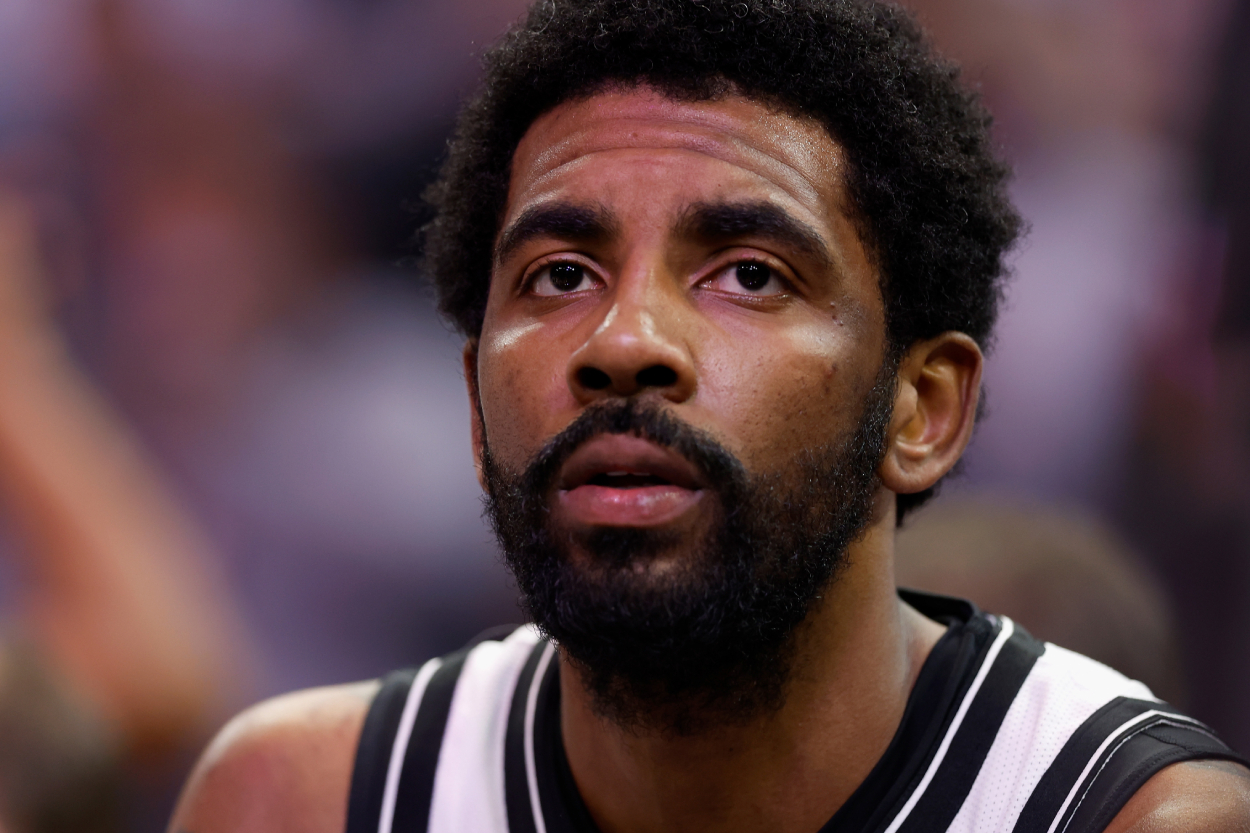 Kyrie Irving Uses 1 Tweet to Further Prove His Immaturity Following Failed Stint With James Harden
If anyone is to blame for James Harden not succeeding with the Nets, it's Kyrie Irving. Here's a look at Irving's recent tweet and how it further proved his immaturity.
The era was simply a bigger headache than what it was worth. After less than two full seasons on the team, James Harden is already leaving the Brooklyn Nets and going to the Philadelphia 76ers thanks to Brooklyn's deadline deal with Philly for Ben Simmons.
Fans will forever remember Harden's time with Kevin Durant and Kyrie Irving as one of the biggest disappointments in NBA history. They had all the talent in the world but nothing to show for it.
However, while The Beard is heading to Philadelphia, the never-ending drama in Brooklyn is continuing. Irving recently used one tweet to further prove his immaturity.
James Harden is ditching Kyrie Irving, Kevin Durant, and the Brooklyn Nets
The Nets acquired James Harden from the Houston Rockets in January 2021, and they were likely hoping to have one of the most iconic Big Threes in NBA history.
However, it turned out to be one of the most underwhelming.
From the moment he joined the team through the day the Nets agreed to trade him to the 76ers on Feb. 10, Harden, Kevin Durant, and Kyrie Irving only played in 16 games together.
They were either hampered by injuries (which resulted in the team's conference semifinals loss last year) or dealing with whatever Irving had going on. Kyrie missed several games for personal reasons last season, and his COVID-19 vaccination status has limited him to only 13 games this year.
There have also been reports that Irving's drama resulted in Harden's departure.
"In two seasons, Harden has quit on two teams until they traded him," The Athletic's Joe Vardon wrote. "When he tries to explain this one, my guess is he will not come out and say, explicitly, that he wanted to be as far away from Kyrie as possible. But make no mistake, Irving had something to do with it."
Kyrie slammed a reporter following James Harden's trade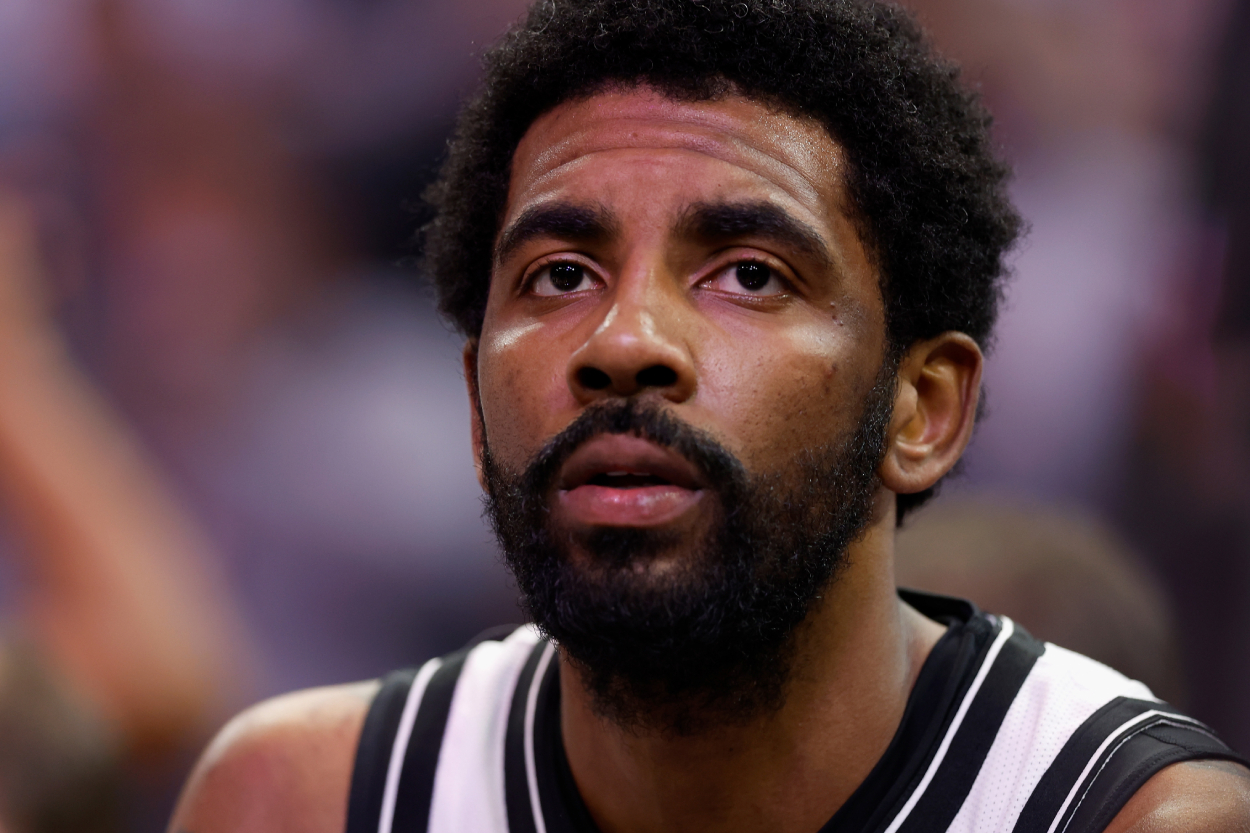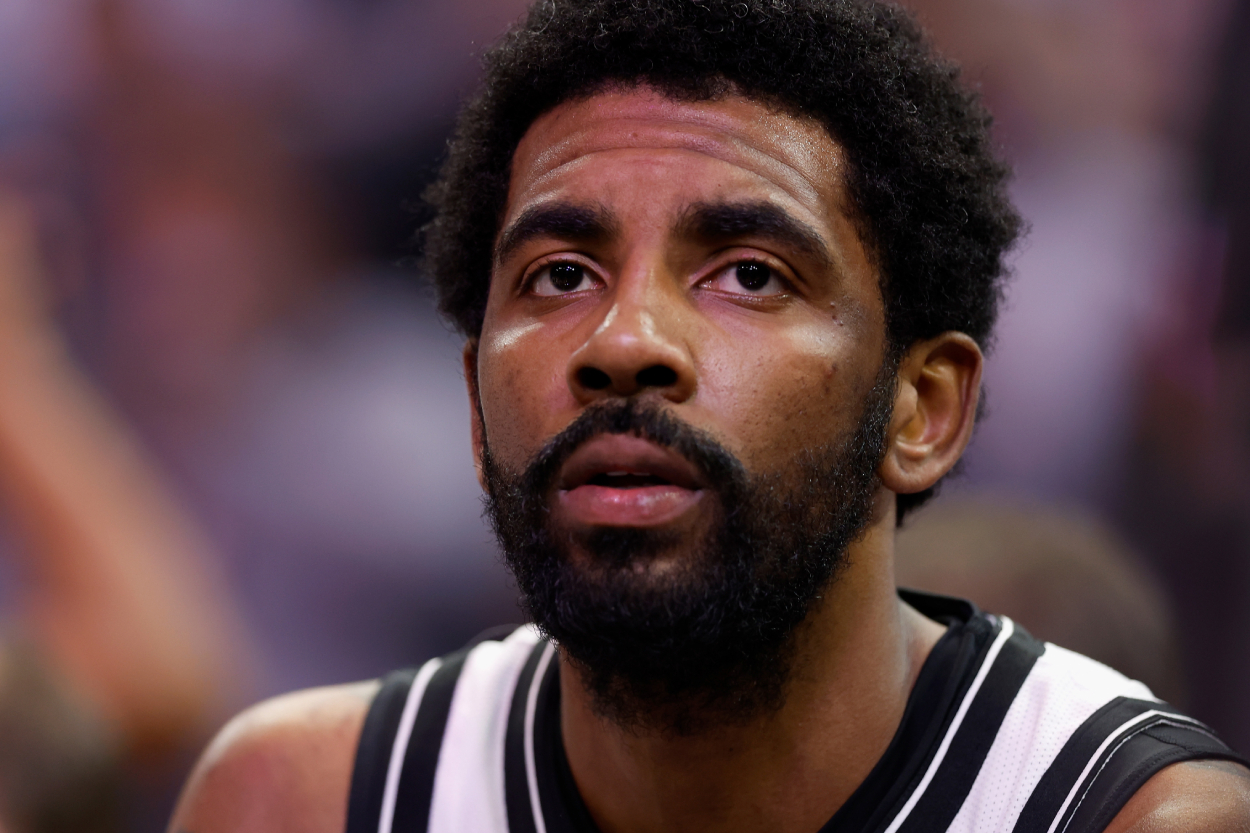 Just a few hours after the Nets moved James Harden to the 76ers, Joe Vardon published his story in which he detailed Kyrie Irving's reported role in the move.
In a tweet promoting the article, The Athletic's NBA account wrote, "Kyrie Irving was ready for James Harden to move on, [Joe Vardon] writes. 'When Irving heard Harden was in fact hoping to be traded, a well-placed source says he was eager to see it come to fruition.'"
And this left Irving pretty unhappy.
"Lol I guess this is 'breaking news' media nowadays. Keep my family name out y'all Simpleton articles. The Puppets are running wild Again."

Kyrie Irving via Twitter
It would have been one thing for Irving to call the reports false. But he did a lot more than that, proving his immaturity.
Kyrie Irving is continuing to prove just how immature he really is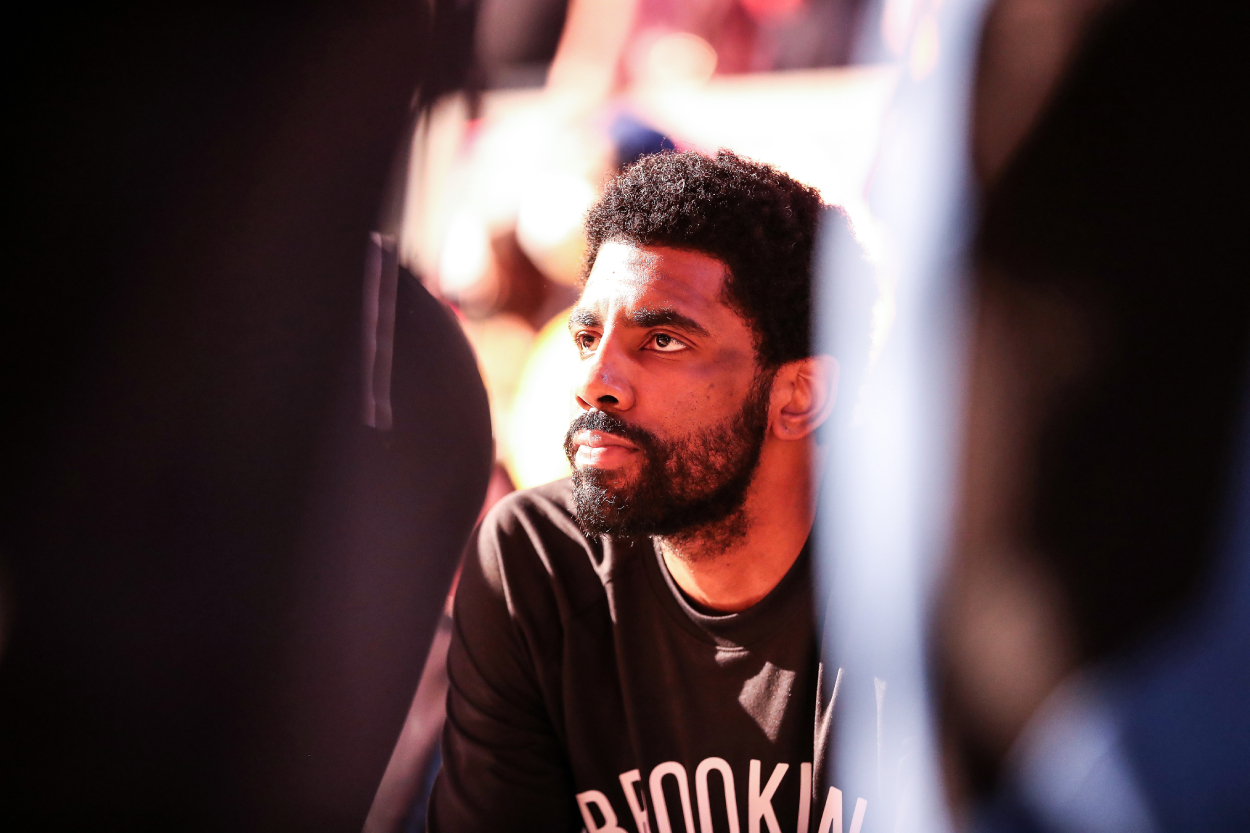 Attacking a reporter for having "simpleton articles" is a low blow. Kyrie Irving essentially criticized Joe Vardon's livelihood and acted as if he were better than him.
But this isn't the first time he has done this.
Last season, he seemingly alluded to the media as "pawns" and said his "attention is worth more," although he tried clarifying what he meant later.
He also became a major distraction during his time on the Boston Celtics after going to Boston via trade due to what appeared to be a failed relationship with LeBron James on the Cleveland Cavaliers.
Everywhere he has been, Irving has caused some sort of drama, and this latest tweet proves he hasn't changed. Despite his greatness on the court, he will continue making headlines off it.
Do James Harden and Kevin Durant deserve blame for the Big Three not working? Absolutely. But Irving is the most at fault. He has been the Nets' biggest headache, and there doesn't appear to be any Tylenol coming anytime soon.