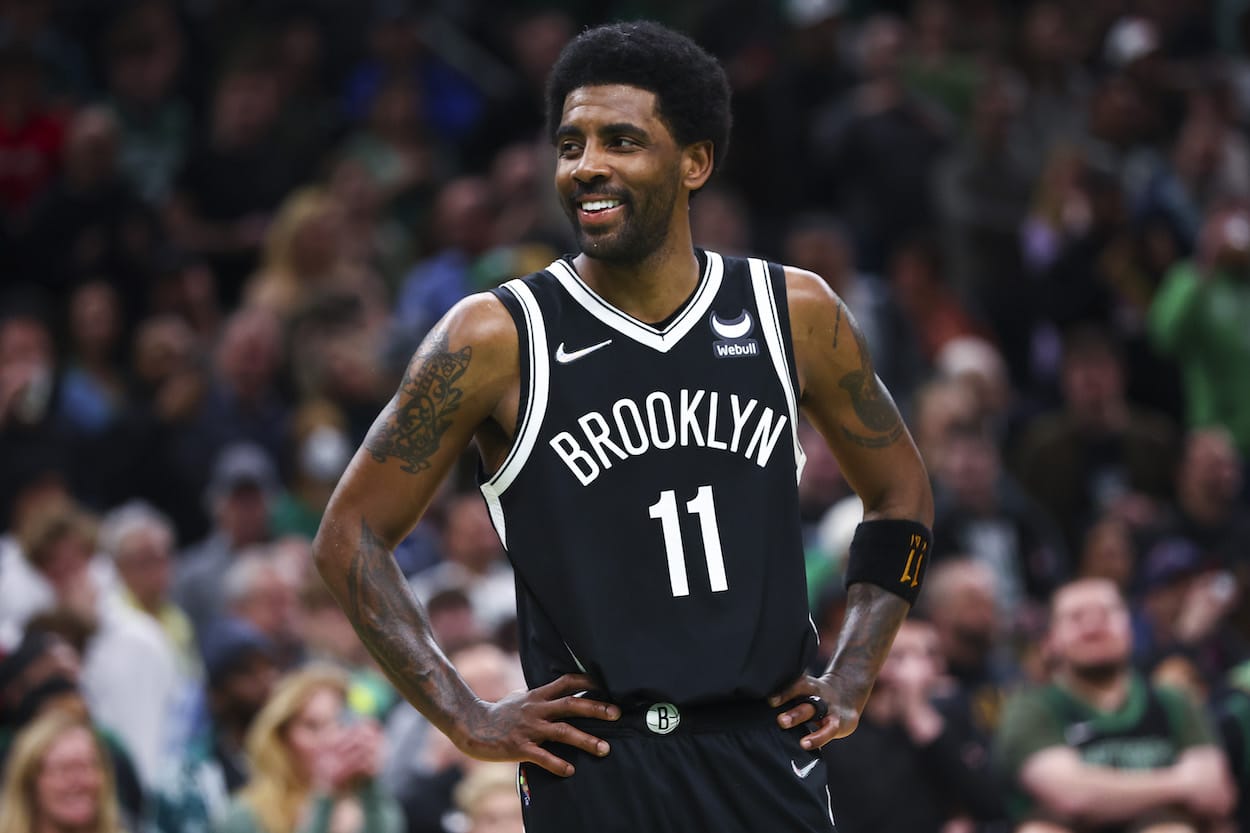 Kyrie Irving Hints at His Murky Nets Future With a Secretive Smile and a Cryptic Instagram Comment
It sure doesn't seem as if Kyrie Irving wants to return to the Brooklyn Nets.
It's starting to look more and more likely that Kyrie Irving won't be a member of the Brooklyn Nets next season. Recent reports have indicated the veteran guard will either decline his $36.9 million player option this week or use it to facilitate a sign-and-trade to the Los Angeles Lakers, Los Angeles Clippers, or New York Knicks.
Irving hasn't publicly revealed his thoughts on the matter, but his latest cryptic Instagram comment might hint at his secretive offseason plans to ditch Brooklyn.
Kyrie Irving hints at his Nets future with a secretive smile and a cryptic Instagram comment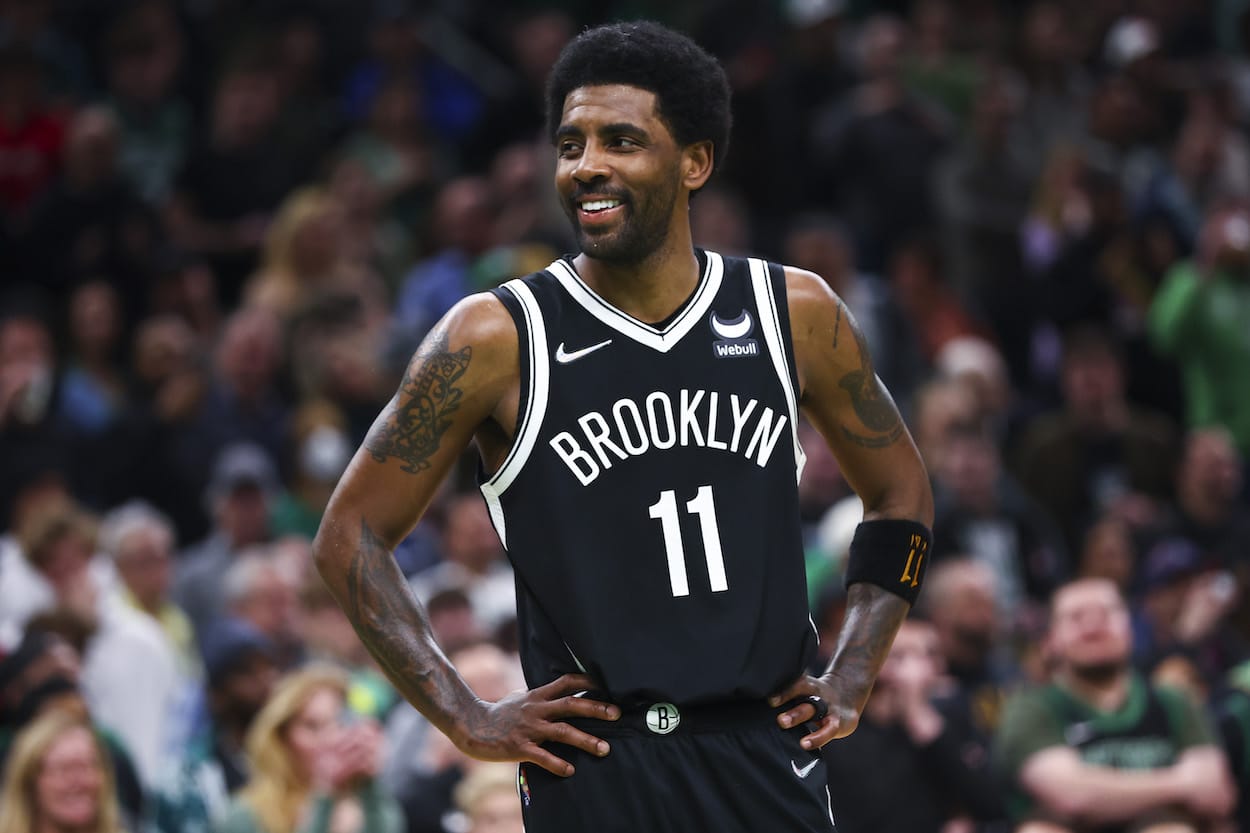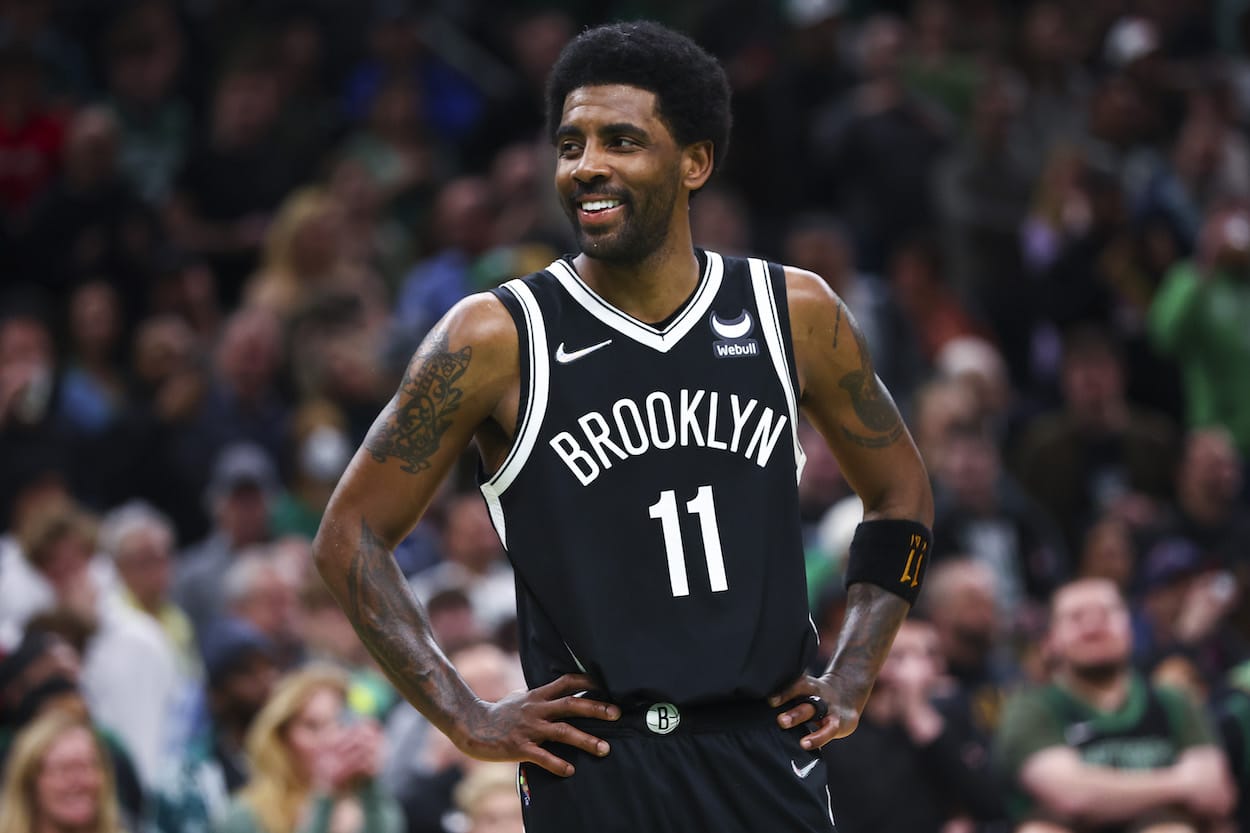 On Sunday, during the red carpet portion of the annual BET Awards, Pierce Simpson of Complex News asked Irving a hard-hitting question about whether or not he wants to remain with the Nets. Instead of responding to the question honestly, the 30-year-old declined to answer at all.
"Pass it, pass it to my left," Irving said with a secretive smile as he pointed to his stepmother and agent, Shetellia Riley Irving. Apparently, that smile said more than any verbal answer he could've given.
On Monday, Irving commented on Complex Sports' Instagram post highlighting his interview, and he raised even more doubt about his Nets future in the process.
"When I smile like that, it means there's more to the story," he wrote. "I'll have my time to address things."
Irving is clearly keeping his offseason plans close to the vest, but he wouldn't be stirring up this much drama if he planned on simply signing his player option to stay with the Nets. He's as good as gone at this point, and once he finds his new team, Irving evidently plans on dropping a bombshell about how his relationship with Brooklyn deteriorated so quickly.
Get your popcorn ready.
Like Sportscasting on Facebook. Follow us on Twitter @sportscasting19.