Kyrie Irving Sends a Stern Message to His Critics
Kyrie Irving won't be participating in the NBA restart with the Brooklyn Nets. Irving was injured before the league suspended its season, but just last month, he opposed players returning to the court at Disney. With Americans being so hungry for sports to return, some of the reports about Irving's thoughts and concerns were heavily criticized. However, Irving now has a stern message for his critics.
Kyrie Irving only played in 20 games with the Brooklyn Nets this season
Irving has been a top guard in the NBA ever since he first came into the league when the Cleveland Cavaliers selected him with the No. 1 overall pick in the 2011 NBA draft. In his rookie season with the Cavaliers, he averaged 18.5 points per game and 5.4 assists, which led to him winning the 2011-12 Rookie of the Year award.
Irving has been a star ever since, and really proved how valuable he can be when he, LeBron James, and Kevin Love helped lead the Cavaliers to an NBA championship in 2015-16.
He ultimately played with the Cavaliers through the 2016-17 season. Irving helped lead the team to its third straight NBA Finals appearance that year too. They, however, lost to the Golden State Warriors in five games. Irving averaged 25.2 points per game in his final season with the Cavaliers.
In the next two seasons, Irving played for the Boston Celtics. He averaged 24.4 points per game in his first season in Boston. He, however, did not play in the playoffs due to injury. Irving then averaged 23.8 points per game in 2018-19 with the Celtics. He also averaged a career-high 6.9 assists.
This season, Irving only played in 20 games with the Brooklyn Nets as he dealt with injuries. He averaged 27.4 points per game and 6.4 assists in those games. The Nets announced in February that Irving was going to undergo an arthroscopic procedure on his shoulder and would be out for the rest the season. 
Irving reportedly had concerns about players playing in the bubble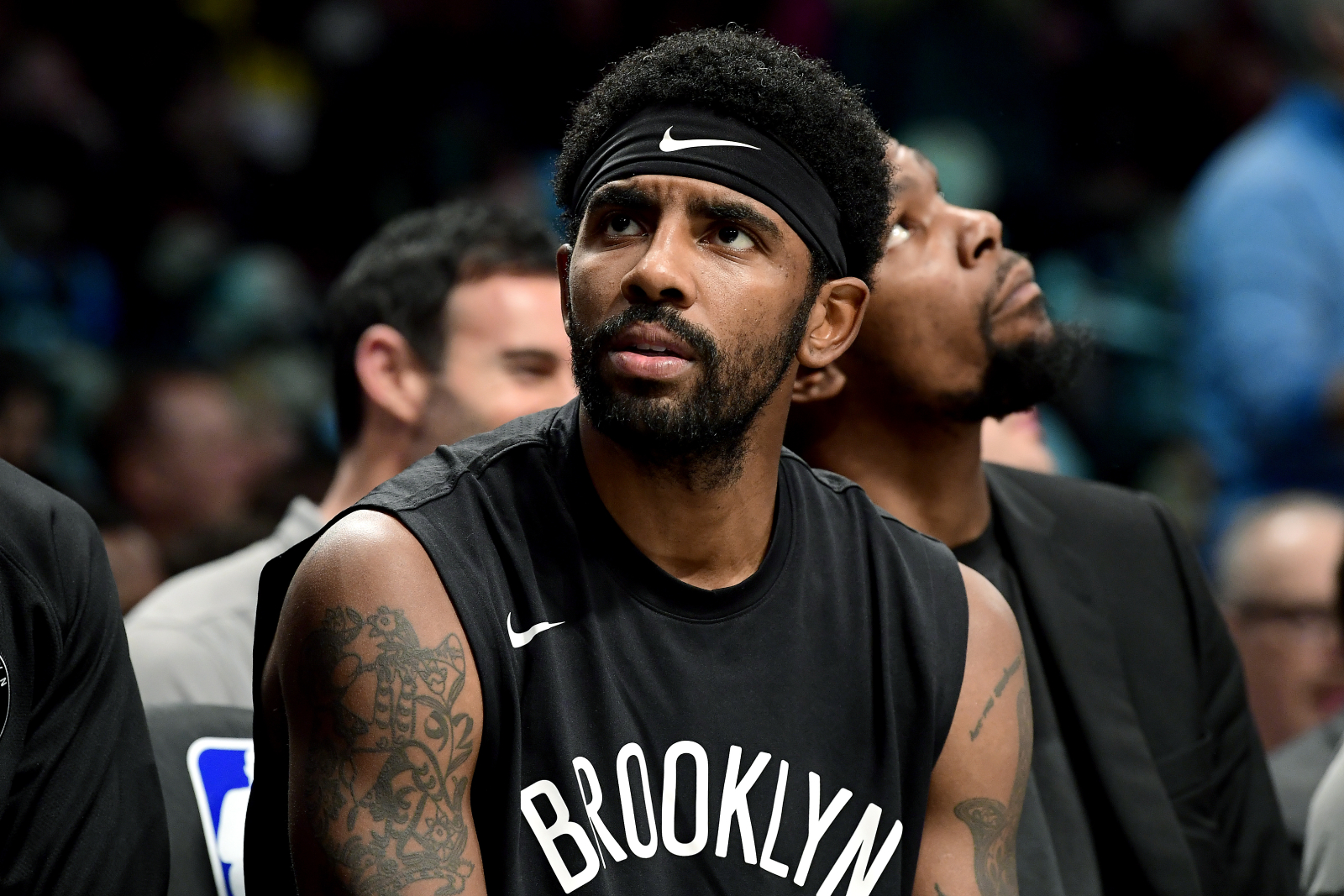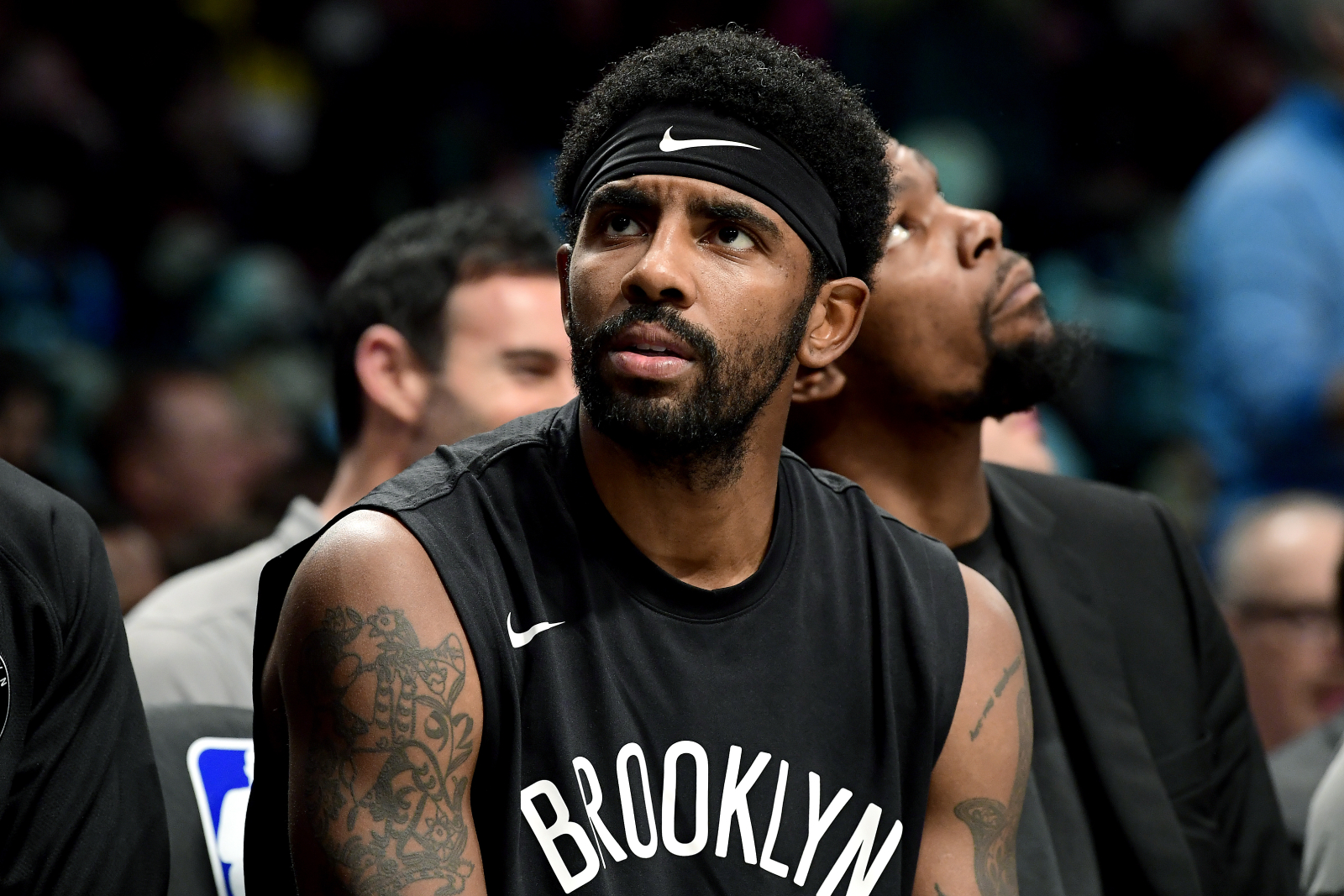 In June, ESPN reported that Irving and Los Angeles Lakers guard Avery Bradley were a part of a group of players that felt it had a responsibility to be leaders for fellow players who were maybe reluctant to speak for themselves. This was in terms of raising any concerns about the NBA's plan to restart the season.
The coalition of players wanted to discuss some concerns more with the league. The concerns included the investment of resources and ideas for social justice reform. The group also, reportedly, had concerns about the surge in positive coronavirus tests in Florida, the conditions surrounding the restrictive environment in the bubble, and a list of others.
"We are combating the issues that matter most: We will not accept the racial injustices that continue to be ignored in our communities. We will not be kept in the dark when it comes to our health and well-being. And we will not ignore the financial motivations/expectations that have prevented us historically from making sound decisions," the group said in a statement to ESPN.
Irving and Bradley were organizers of a call that included 40 players, and another that had close to 100. Additionally, Stefan Bondy of the New York Daily News later reported that Irving proposed that the Nets skip the restart in a group chat. He also suggested that players start their own league.
"To be clear on this, Kyrie Irving has proposed to his teammates they should start their own league, and it's not necessarily in response to the bubble situation," Stefan Bondy of the New York Daily News tweeted.
NBA teams have since reported to the bubble. Play begins on July 30, and teams will compete in inter-squad scrimmages starting on July 22.
He recently addressed his critics
On Sunday, Irving appeared on Nike Basketball's Instagram Live with his sister Asia to show off the colorways she designed for the Kyrie 6.
Additionally, while he didn't directly address any criticism that he got while opposing the NBA's plan to restart the season, he still addressed his critics.
"Once you add in all the criticism and the construction of trying to be a perfect NBA player, it's like nah, I did this to have fun, I did this for the love," Irving said. "I love the fandom, I love the competition, but I love creating freely. … It's about on the court. Look at my resume, look at the classics, look at my art, I've created it for going on 10 plus years now. Don't play with me. Don't play with what I do on a day-in-out basis to provide and go out there and create."
Irving certainly receives a lot of criticism. He can't be criticized, though, for what he has done on the court when healthy.
Stats courtesy of Basketball Reference