Kyrie Irving's Passion Shines Through, but his Return Prompts Complications for Nets
The 2021-22 NBA season is rapidly approaching the halfway mark, and Kyrie Irving has yet to play a single game for the Brooklyn Nets. That is about to change very shortly.
After previously deeming Irving inactive pending his status as a full-time player, the Nets changed course and welcomed Uncle Drew into the fold on a part-time basis, primarily because of health issues decimating the roster. He joined the Nets for practice on Wednesday, his first with the team since the preseason.
Irving expressed unmitigated joy at rejoining his teammates. But while his passion and excellence figure to help the Nets on the court, Brooklyn must also be wary about how his part-time status impacts chemistry.
Kyrie Irving felt overjoyed about returning to Nets practice
When Kyrie Irving stuck to his laurels and refrained from getting vaccinated, it was worth wondering whether he still wanted to play basketball. But after Wednesday's practice, the All-Star point guard made it clear how much he loves the game.
Irving said he had a restless night and even admitted feeling a bit nervy before his return to Nets practice. But he also iterated (h/t Brian Lewis of the New York Post) his excitement about getting back on the floor.
"Last night I could barely sleep. I'm like, man, I just don't want to come out and not be who I know I am as a player…(My) heart racing and just not being nervous and touching the basketball again, and just the rhythm of the game. I missed it."

–Kyrie Irving
Brooklyn has recently gotten a boost from a rejuvenated James Harden in Kevin Durant's absence. It should soon get a lift from Irving.
Uncle Drew's talents are undeniable. He's one of the elite shot-creators in the game, and his 2020-21 campaign marked one of the more efficient scoring seasons ever.
Kyrie's excitement at rejoining his teammates bodes well for future performance. However, his status as a part-time player could disrupt the flow a bit.
Brooklyn's on-floor chemistry might suffer from Irving being in and out of the lineup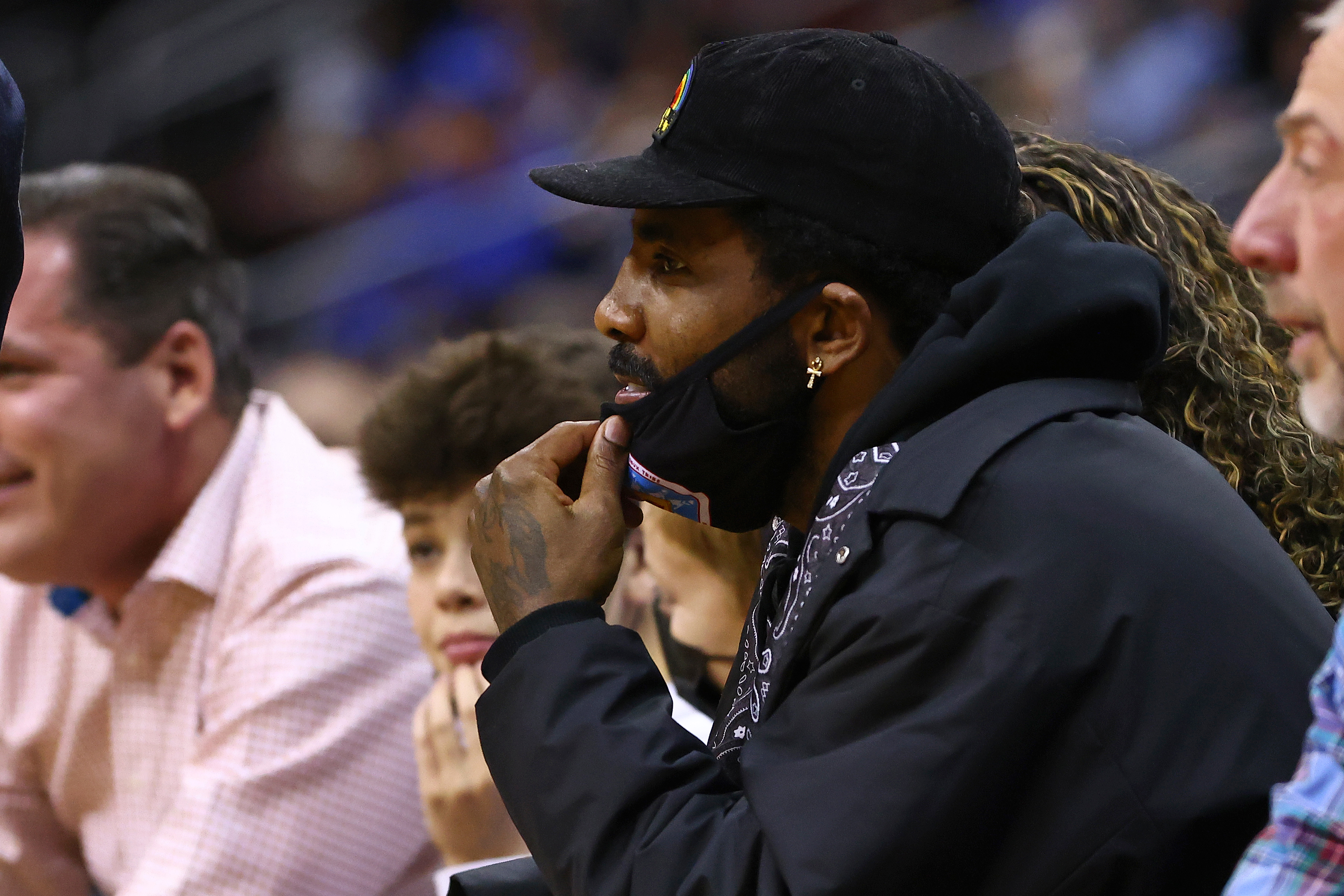 Since Irving remains unvaccinated, he will not be allowed to participate in home games at the Barclays Center. Kyrie will be allowed to suit up on the road, though not against the New York Knicks or Toronto Raptors.
The Nets have en even 25 home games remaining and 25 road contests. With Irving regularly shuffling in and out of the lineup, can Brooklyn maintain its on-floor chemistry?
Firstly, Irving needs time to get acclimated to game speed. He hasn't played other professionals all season. Both he and his teammates probably have an adjustment period ahead. Will a part-time role ever truly allow Kyrie to get in rhythm?
Consider this: The first two games Irving can play are on Jan. 5 and Jan. 12. That's a whole week apart. He should get more run later between Jan. 17 and Feb. 6, as nine of Brooklyn's 11 games come on the road during that stretch. However, the Nets then play most of their remaining schedule at home. At the very least, it might get clunky.
Even if Irving himself has no trouble performing on a part-time basis, it could impact other players, notably Patty Mills.
Patty Mills must prepare for a hybrid role when Uncle Drew officially returns
With Irving watching from a television screen, veteran guard Patty Mills has given the Nets backcourt a considerable boost.
In 32 games, Mills is averaging 14.4 points, 2.6 assists, and 2.1 rebounds. He's shooting 44.1% from beyond the arc on 7.7 attempts per contest. His shooting and knack for filling space off the ball have made him the ideal complementary piece to both Harden and Durant, while he's also a willing screener who can surprise opponents in high pick-and-roll.
Mills has been especially excellent as of late. He scored 30 points in a Dec. 14 win over the Toronto Raptors, then lit up the Los Angeles Lakers like the lights on a Christmas Tree in one of the best NBA Christmas Day performances.
However, Irving's return to the rotation changes Mills' role.
Instead of being a full-time starter, Mills will become more of a hybrid. That's not the easiest of changes. In 18 starts, Mills is averaging over 17 points with a 63.4% true shooting percentage. He's averaging just over 10 points and has a -6 net rating when coming off the bench.
There's really no argument for starting the Australian guard over Kyrie. Still, it probably won't be easy for Mills to see his minutes fluctuate on a weekly basis. His impending role change reflects some of the issues the Nets could have reintegrating Irving, and they must be keen about ensuring his return does not drastically alter team chemistry.
Stats courtesy of Basketball Reference.