Kyrie Irving's Return Already Has Horrific Unintended Consequences
Brooklyn Nets star Kyrie Irving flashed his typical brilliance in his long-awaited return to the court last week. But while Uncle Drew's presence conjures up optimistic visions of a peak Nets Big Three, it is also having unintended consequences on other backcourt players.
Patty Mills started and thrived in Irving's stead. However, following Kyrie's reinsertion into the rotation, Mills is struggling to stay in rhythm. That's tough news for the Nets, who desperately need him as a floor-spacer and bench scorer.
Patty Mills admirably filled in for Kyrie Irving through the first 30-plus games of the season
The Nets could never have expected Patty Mills to replicate Kyrie Irving's value as a three-level scorer and playmaker. Still, Mills gave Brooklyn a competent starter and terrific shooter at the point guard spot.
Mills thrived as a guy who could operate in the pick-in-roll and, more notably, fill space off the ball. He and Kevin Durant developed excellent chemistry, with Durant attracting extra defenders in the post and firing cross-court passes to Mills for open triples.
Additionally, the Australian guard seemed to relish the chance to elevate his usage. He has multiple 30-point games this season, including a sensational performance against the Los Angeles Lakers on Christmas Day. Indeed, Mills averaged 17.5 points in December.
However, Irving is back, and Mills is having a hard time adjusting.
Mills has awful shooting numbers and a weird role since Irving's return to the rotation
Mills' playing time did not decrease with Kyrie Irving back on the floor. On the contrary, he played 35 minutes in Irving's season debut.
However, Mills has struggled to shoot the ball lately. In his last three games, he is averaging just 7.3 points and shooting a woeful 25% from beyond the arc. He's actually +4 in plus-minus in that stretch, but the poor efficiency hardly benefits the Nets going forward.
Irving's status as a part-time player also makes things slightly more awkward. Mills must go back-and-forth between bench player on the road and starter at home, which is difficult considering he had been settling in as a starter before Kyrie made his return.
Indeed, the strange variance in volume could impact Mills further. He had six field-goal attempts in Kyrie's return but took a whopping 15 shots in a win over the San Antonio Spurs on Sunday. The inconsistency of his shooting looks could easily prevent him from getting into a rhythm.
Now, Irving does not deserve the brunt of the blame for Mills' shooting woes. Mills went 0-of-6 from the field in a loss to the Memphis Grizzlies right before Kyrie returned. Shooters go through rough patches. Still, the 33-year-old's ever-changing role is likely contributing to the tough stretch.
Will the Nets eventually get clarity?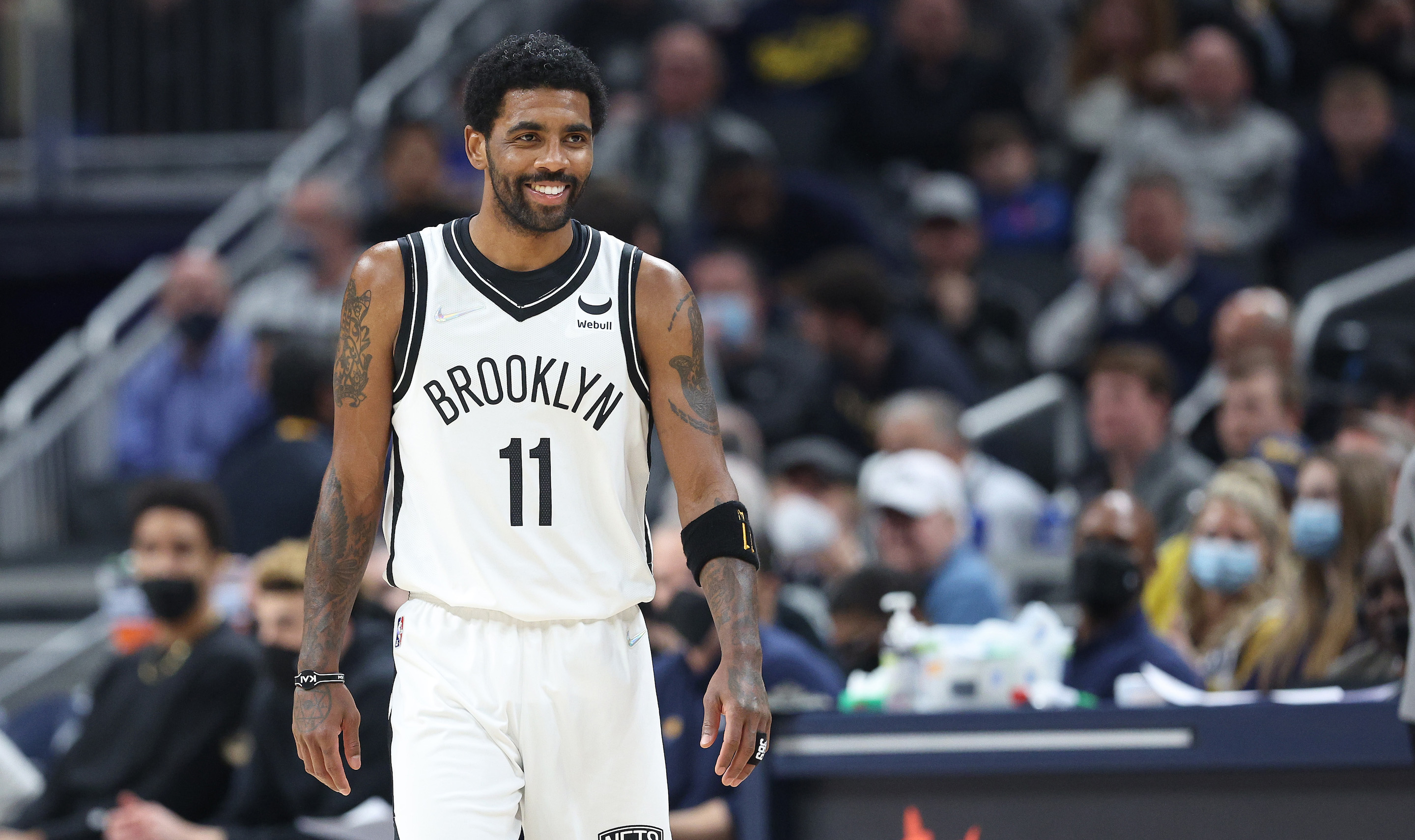 It's worth wondering how long the Nets can ride it out with Irving as a part-time guy before the organization and other players on the roster demand more clarity.
The most straightforward solution would be for Irving to get vaccinated. However, it's unknown whether Kyrie will eventually make that choice. The Nets could try to trade Irving, but that feels highly unlikely. In the meantime, Mills and the rest of Brooklyn's backcourt probably feel like they're in a state of limbo.
Other factors might help to unshackle Mills. Joe Harris is progressing toward his return to action. As one of the best shooters in the sport, Harris' return opens up the floor and makes it easier for the team's stars and lead guards to operate.
Ultimately, though, head coach Steve Nash would probably prefer to avoid uncertainty and have his rotations locked in long before the playoffs begin. Much of that depends on Irving, whose future choices could determine Mills' ability to get comfortable and produce on the floor once again.
Stats courtesy of Basketball Reference.