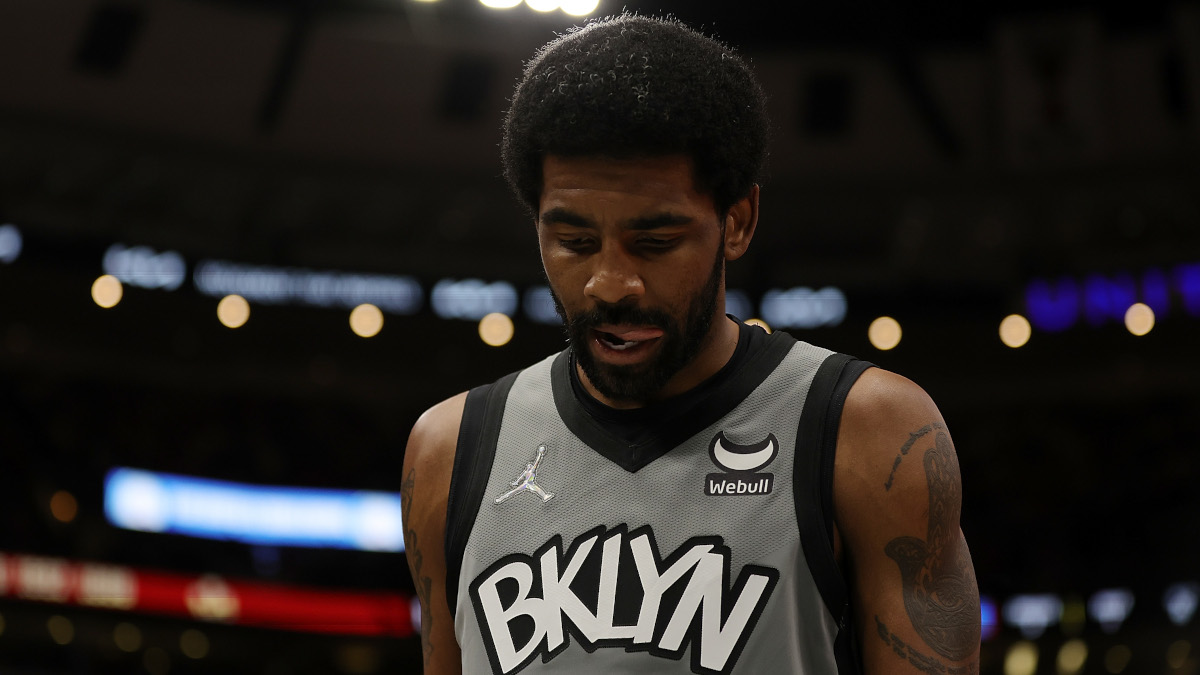 Kyrie Irving's Return Tasks Brooklyn Nets Coach Steve Nash With an Almost-Unheard of Juggling Act
Kyrie Irving's part-time status puts Brooklyn Nets coach Steve Nash in the position of managing not just one rotation, but separate ones for home and away games.
If the Brooklyn Nets wind up meeting the Las Vegas expectations and winning the 2022 NBA championship, it won't be because the road was free and clear. Second-year coach Steve Nash deals with injuries, NBA health and safety protocols, and a part-time player for the first time in more than 50 years in the NBA. Superstar point guard Kyrie Irving is limited to road games only for the foreseeable future, requiring Nash to juggle his rotation in ways few coaches have.
Irving is relegated to part-time duty because he does not comply with the city of New York's mandate that users of public gyms be vaccinated against the coronavirus (COVID-19). Initially, Brooklyn sent Irving home. But an outbreak that ravaged their roster in December caused the Nets to relent and bring Irving back on a part-time basis.
Kyrie Irving is not unique in NBA history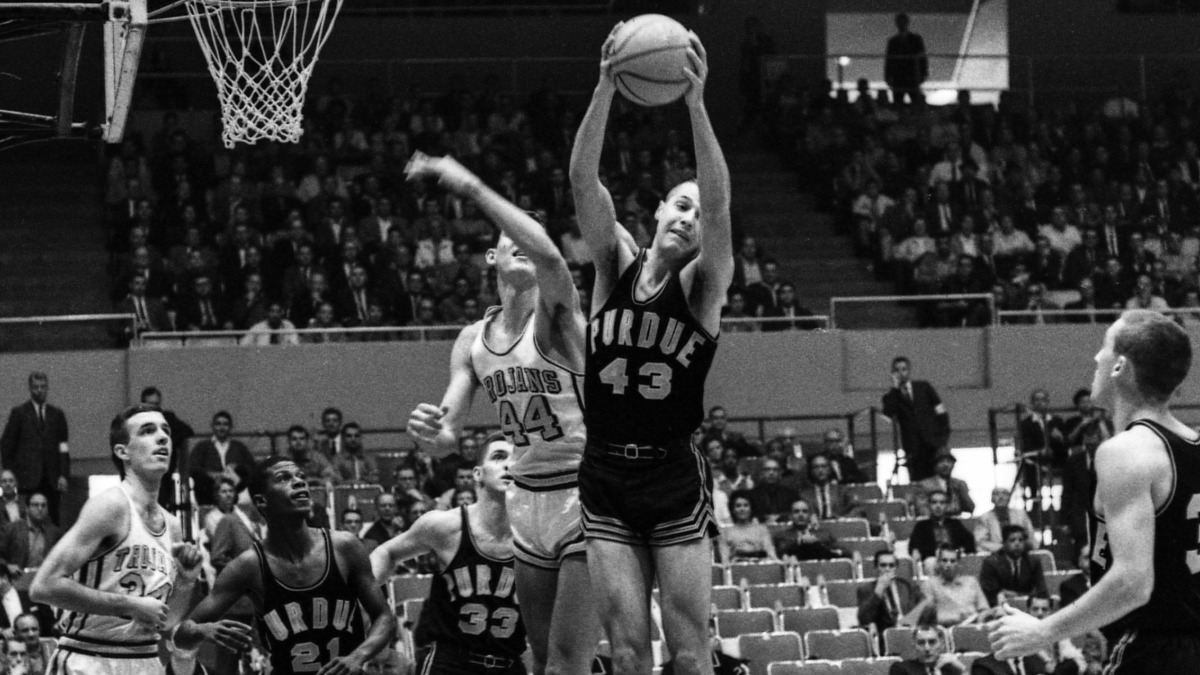 In 1961–62, the Los Angeles Lakers reached the NBA Finals despite superstar Elgin Baylor's frequent absences. Baylor played in 48 of LA's 80 games that season while balancing his NBA career with his active-duty obligation in the U.S. Army.
At the time, it wasn't uncommon for players in all the major sports to miss time due to military service. The military draft did not offer deferments to professional athletes, though some received some leeway in assignments.
The following season, rookie Terry Dischinger, the 10th overall pick in the NBA draft, worked out a deal with the Chicago Zephyrs to play on weekends while finishing his degree in chemical engineering at Purdue University.
According to Mike Vorkunov of The Athletic, Dischinger and the Zephyrs made the best of the situation.
"It went pretty well," Dischinger said. "Any time I could get to where the team was, that's where I would go."
More recently, Kentavious Caldwell-Pope missed four road games for the Lakers in December and early January in 2017–18. He complied with travel restrictions attached to his probation sentence for a misdemeanor offense. That wasn't considered part-time status for this piece because of the short-term nature of the time missed.
Dischinger missed 23 games but earned Rookie of the Year honors while averaging 25.5 points per game for the second-year expansion club. The situation with Kyrie Irving and the Brooklyn Nets is not quite so clear-cut.
Kyrie Irving and the Brooklyn Nets are walking a tight rope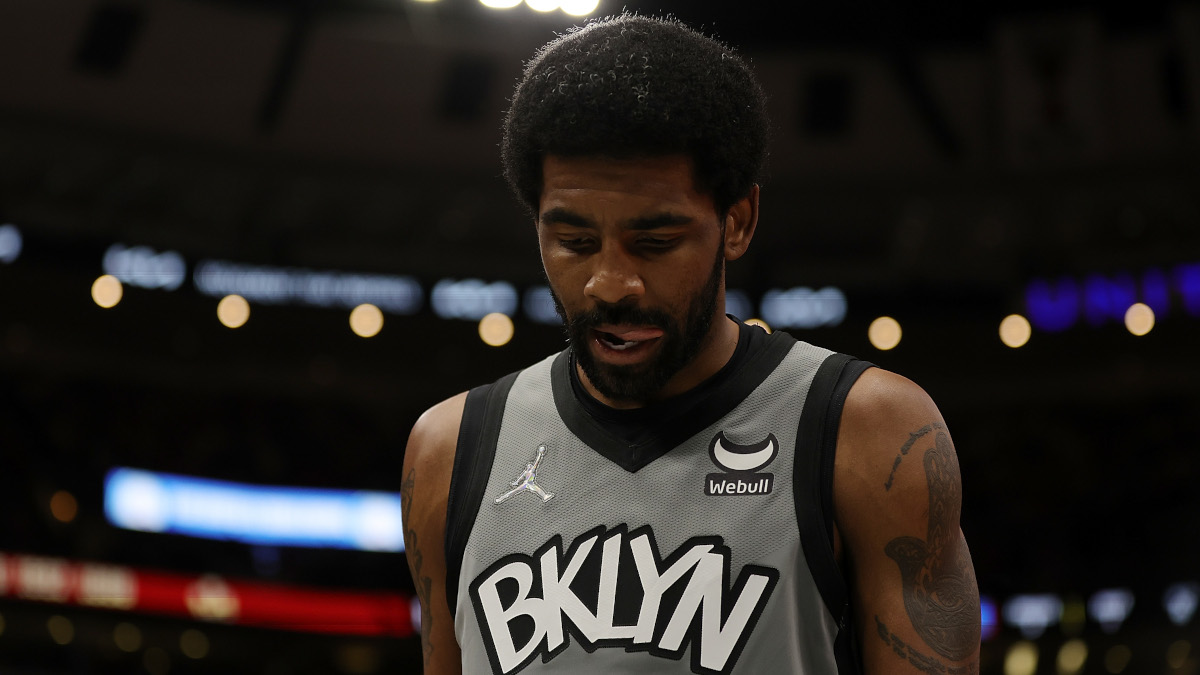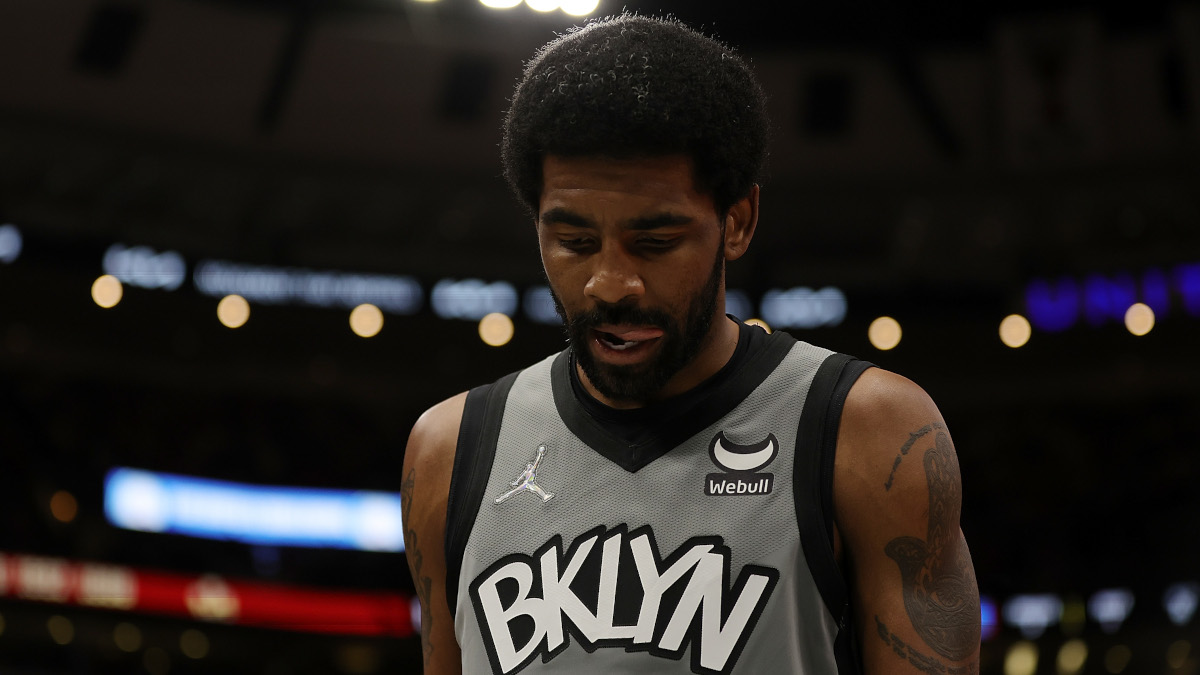 Since making his debut against the Indiana Pacers on Jan. 5, Kyrie Irving has played three games with the Brooklyn Nets. They are 2–1 in those games, and Irving has averaged 17.7 points in 32.0 minutes per game. A 50/40/90 shooter last season, there is an understandable amount of rust on Irving's jumper — he's 22-of-48 (45.8%) overall and has made only 4-of-13 from 3-point range.
With Joe Harris already sidelined after ankle surgery, Nash had moved veteran Patty Mills into the starting lineup. Mills went to the second unit when Irving returned on Jan. 5, then started the next two games at Brooklyn. When the team visited Portland on Jan. 10, Mills returned to the bench.
He struggled through his worst stretch of the season in those four games, shooting 26.5% overall and hitting just 7-of-27 from deep.
But he came off the bench for 21 points on sizzling 6-of-8 long-range shooting in a blowout win at Chicago as a reserve. He followed that with 21 points in 29 minutes while starting on Jan. 15 against the New Orleans Pelicans at home.
It helps that Mills is a veteran. At 33, he's in his 13th NBA season. His 24 starts this year are the second-most of his career. He's used to adapting to a role, even if that role changes periodically.
Things are about to get much more difficult for the Brooklyn Nets
Kyrie Irving came to the Brooklyn Nets in July 2019 along with fellow free agent Kevin Durant. James Harden joined the group in January 2021 to form the most star-powered trio in franchise history (yes, more prominent than even Derrick Coleman, Kenny Anderson, and Chris Morris in the early 1990s).
The group is terrific when it plays together. But therein lies the rub; the win at Chicago on Jan. 12 marked just the 16th time Harden, Durant, and Irving played together, including last year's playoffs.
That total won't be increasing for several weeks. In the win over the Pelicans, Durant sprained his left knee. Brooklyn hopes to have him back within four to six weeks.
As odd as it seems, the Nets have a favorable schedule through the end of February. Only seven of their 20 games through Feb. 28 are at Barclays Center, where Harden will be the lone available superstar. Irving is available for 12 of their 13 road games in that span, save for the Feb. 16 visit to Manhattan to face the New York Knicks. The same vaccine mandate binds Irving at Madison Square Garden as when he is at home.
But losing Durant is a significant blow for the Nets. He leads the NBA in scoring at 29.3 points per game. Brooklyn is 24–12 when Durant plays and 3–3 when he doesn't. The Nets trail the Bulls by a half-game in the Eastern Conference standings, but the Miami Heat, Milwaukee Bucks, Philadelphia 76ers, and Cleveland Cavaliers are all within 2.5 games of the top spot.
Kyrie Irving can help the Brooklyn Nets, which is 15–4 on the road but just 12–11 at Barclays Center this season. This is more important now with Durant out. But Nash will have to continue his juggling act. Preparing a team with a single rotation is hard enough. He has to game plan for two lineups.
Statistics courtesy of Basketball Reference.
Like Sportscasting on Facebook. Follow us on Twitter @sportscasting19.