LA Chargers Strike Before NFL Free Agency with Hunter Henry Signing
The Los Angeles Chargers will have one of the league's top tight ends playing for them to open the new decade. Former All-American Hunter Henry, a second-round pick of the Chargers in 2016, officially received the franchise tag Friday and will not test free agency next week.
The 6-foot-5 Henry has struggled with injuries but is a dynamic weapon in the passing game when healthy. As the Los Angeles Chargers prepare to work on a long-term contract with Hunter Henry, here's why they made the right decision.
Hunter Henry is the NFL's highest-paid tight end
Henry is now slated to make over $11 million on the franchise tag, according to NFL Media. That temporarily makes him the league's highest-paid tight end ahead of Kansas City's Travis Kelce, who made $10.7 million last season. Kelce is slated to make $11.2 million in 2020.
The title of the highest-paid player in the NFL is always changing. Kelce only has two years remaining on his current contract and, as arguably the league's best tight end, may warrant a new contract in the coming months. The same goes for 49ers star George Kittle, who has only one year left on his rookie contract. Henry may not be the highest-paid tight end for long, but he's still going to earn a substantial pay raise. Henry made $1.7 million in 2019, according to the salary website Over The Cap.
Hunter Henry is one of the league's top tight ends when healthy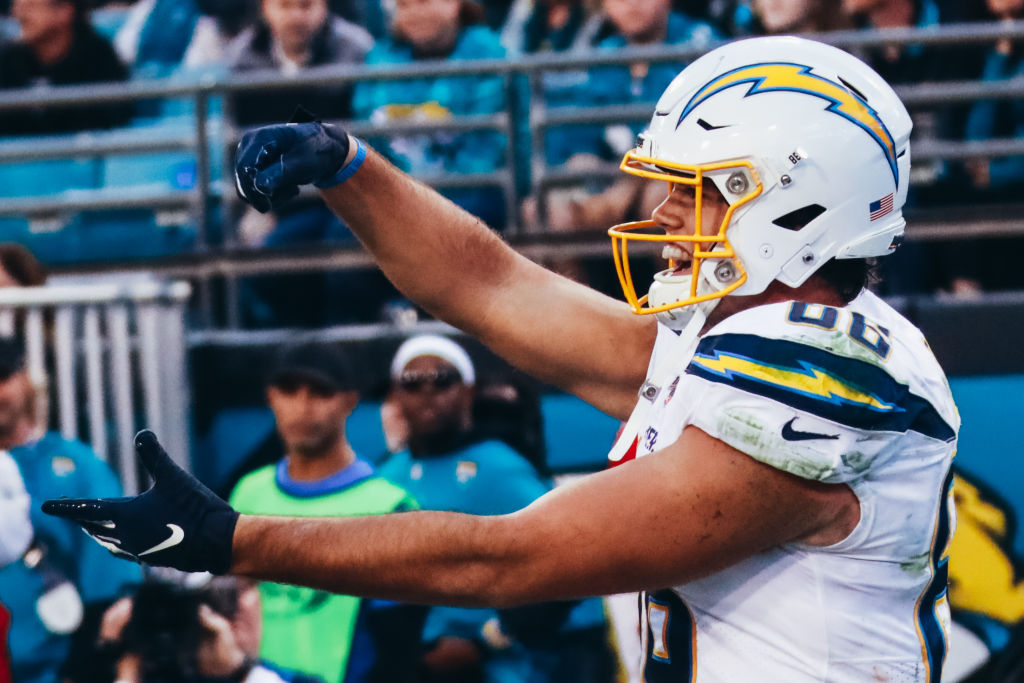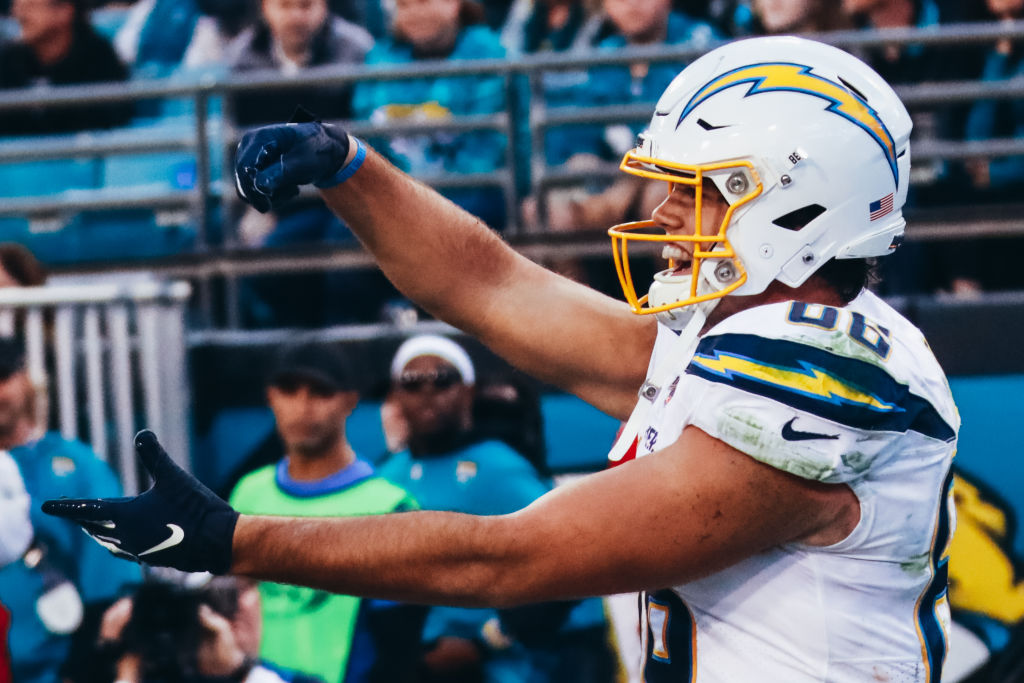 It would be unfair to compare Hunter Henry, who has never played 16 games in a season, with the durable Kelce or Kittle. But Henry is a dangerous tight end in his own right who has scored 17 touchdowns in three seasons — he missed the 2018 regular season with a torn ACL but returned for the playoffs that season — and averaged nearly 13 yards per catch. Henry set career-highs in receptions (55) and receiving yards (652) last season.
If Hunter Henry can stay healthy, he can easily join Kelce, Kittle and Philadelphia Eagles star Zach Ertz as elite tight ends. The Chargers made the right move keeping Henry in blue and gold, especially as the team moves into a new stadium and revamps the offense.
Who will be Henry and the Chargers' QB in 2020?
Hunter Henry's first and only starting quarterback, Philip Rivers, is expected to sign with a new team for 2020. Henry had a tough role in replacing Chargers legend Antonio Gates as Rivers' safety blanket target, but Henry has shown signs of living up to such a demand when he's been on the field.
Chargers running back Austin Ekeler said he wants the team to sign Tom Brady when free agency opens. Brady has thrived with tight ends throughout his career from Benjamin Watson to Rob Gronkowski. Hunter Henry would certainly benefit from having another proven quarterback throwing his way, even if that quarterback is an aging Brady.
Los Angeles holds the No. 6 overall pick in April's NFL draft. Oregon quarterback Justin Herbert has been linked to the Chargers throughout the pre-draft process, though the team could add a quarterback later. Ideal options include Utah State's Jordan Love, Georgia's Jake Fromm, and FIU's James Morgan.