The LA Dodgers New-Look Starting Rotation Would've Been an All-Time Great One in 2016
In hot pursuit of their second championship in as many years, the ever-rich Los Angeles Dodgers have been hard at work adding talent this season. They spent $100-plus million on Trevor Bauer during the offseason (although that signing turned out to be quite the disaster), acquired future Hall of Famer Albert Pujols after the Los Angeles Angels released him early in the season, and then swung a massive blockbuster trade for Max Scherzer and Trea Turner during the waning hours of the MLB trade deadline.
Now, the Dodgers front office has added yet another high-profile name to its roster. A four-time All-Star and former World Series MVP, southpaw Cole Hamels is the latest veteran to join the Dodgers in pursuit of a World Series.
Hamels is coming off a disastrous 2020 campaign with the Atlanta Braves, having pitched just 3.1 messy innings due to a nagging shoulder injury. However, the longtime Philadelphia Phillie has been rehabbing and throwing over the past few months and impressed MLB scouts during a recent Texas showcase.
Hamels signed for a measly $1 million with bonuses per start, giving the Dodgers further starting pitching depth as they gear up to defend their title.
The LA Dodgers' acquisitions of Cole Hamels and Max Scherzer give them two more arms to rely upon down the stretch
While right-hander Walker Buehler has established himself as the Dodgers' best starting pitcher over the past two years or so, it's impossible to discuss LA's starting staff without mentioning Clayton Kershaw. Arguably the greatest pitcher in baseball over the past 14 years, the 33-year-old southpaw has looked impressive when healthy in 2021.
While the Dodgers rotation is currently one of the best in all of baseball, what really sticks out about their staff is just how many all-time greats it consists of. Flashback five years ago to 2016, and you're looking at one of the best rotations in MLB history.
During the 2016 season, the foursome of Kershaw, Scherzer, Hamels, and David Price (who the Dodgers acquired from the Boston Red Sox last offseason) were all at the top of their games.
The 2016 version of the LA Dodgers' current rotation may be the best in MLB history
Scherzer won the NL Cy Young Award that season, Hamels was selected to his fourth career All-Star Game, Kershaw placed fifth in the NL Cy Young voting with a 1.69 ERA, and Price led all of baseball in both games started (35) and innings pitched (230).
Three All-Stars, two Cy Young candidates, and a front-of-the-line workhorse who led the league in multiple pitching categories? On paper, that might very well be the greatest starting staff in MLB history.
Just having prime Kershaw and prime Scherzer on the same team would be enough to give opposing hitters nightmares. Throw in a resurgent Hamels and a Boston-era Price, and you're talking about four straight aces taking the mound one after the other.
Albeit old, LA's new pitching staff puts it in strong position to win another World Series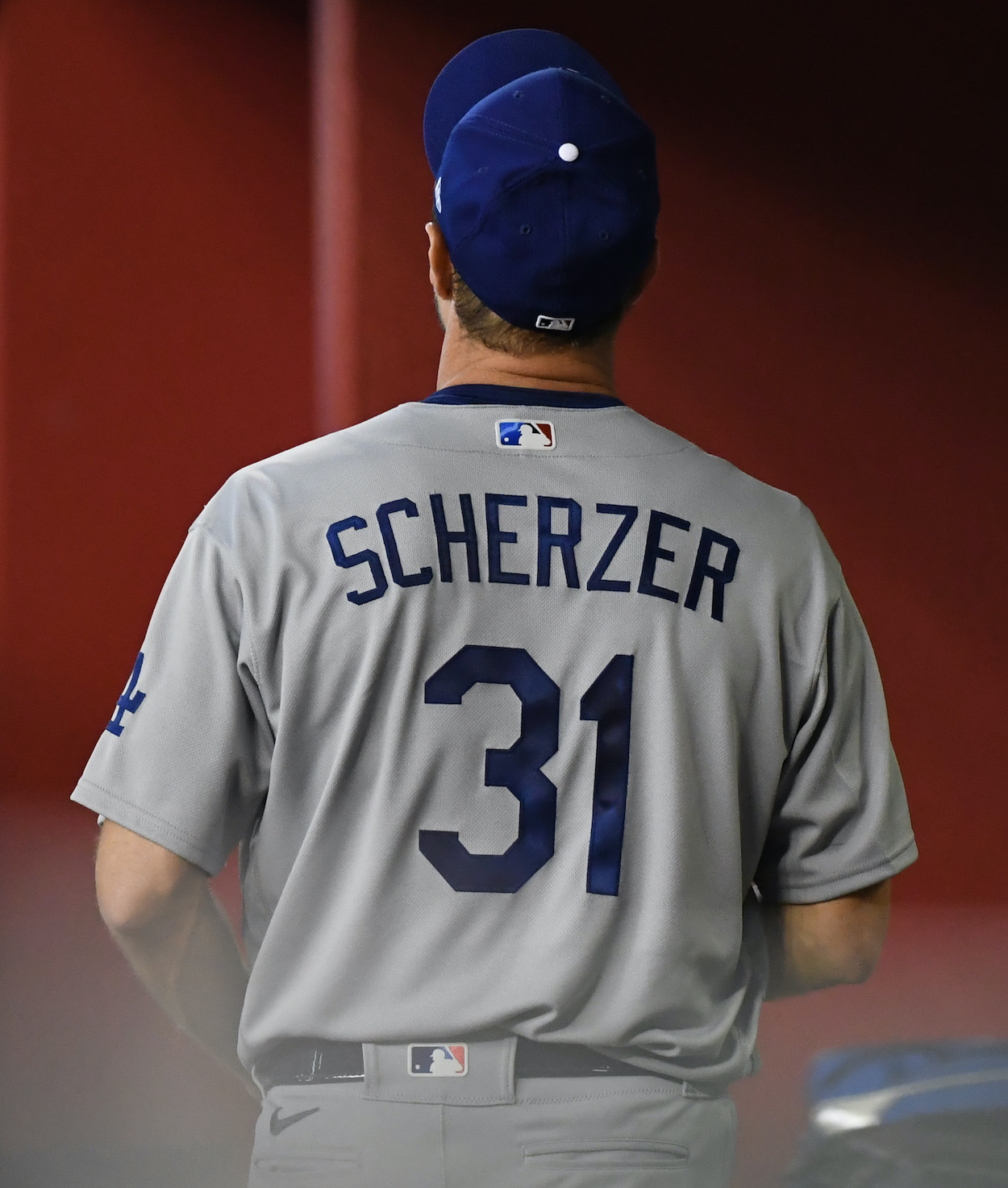 For what it's worth, the 2021 version of this new-look Dodgers pitching staff isn't nearly as frightening as it would have looked back in 2016. Price has been relegated to a reliever role, and Hamels reportedly needs another few weeks to ramp up his pitch count to that of a starter.
Kershaw and Scherzer are both still very much elite. However, Kershaw is starting to show signs of wear and tear this season as injuries continue to pile up.
Regardless, a rotation filled with so many future Hall of Famers looks fairly breathtaking on paper. Time will tell if it translates to wins in October, but as things currently stand, the Dodgers have positioned themselves atop the MLB mountain.
All stats courtesy of Baseball Reference.
RELATED: Max Muncy Fans Getting Case of Deja Vu After Mind-Blowing Coincidence During MLB Draft