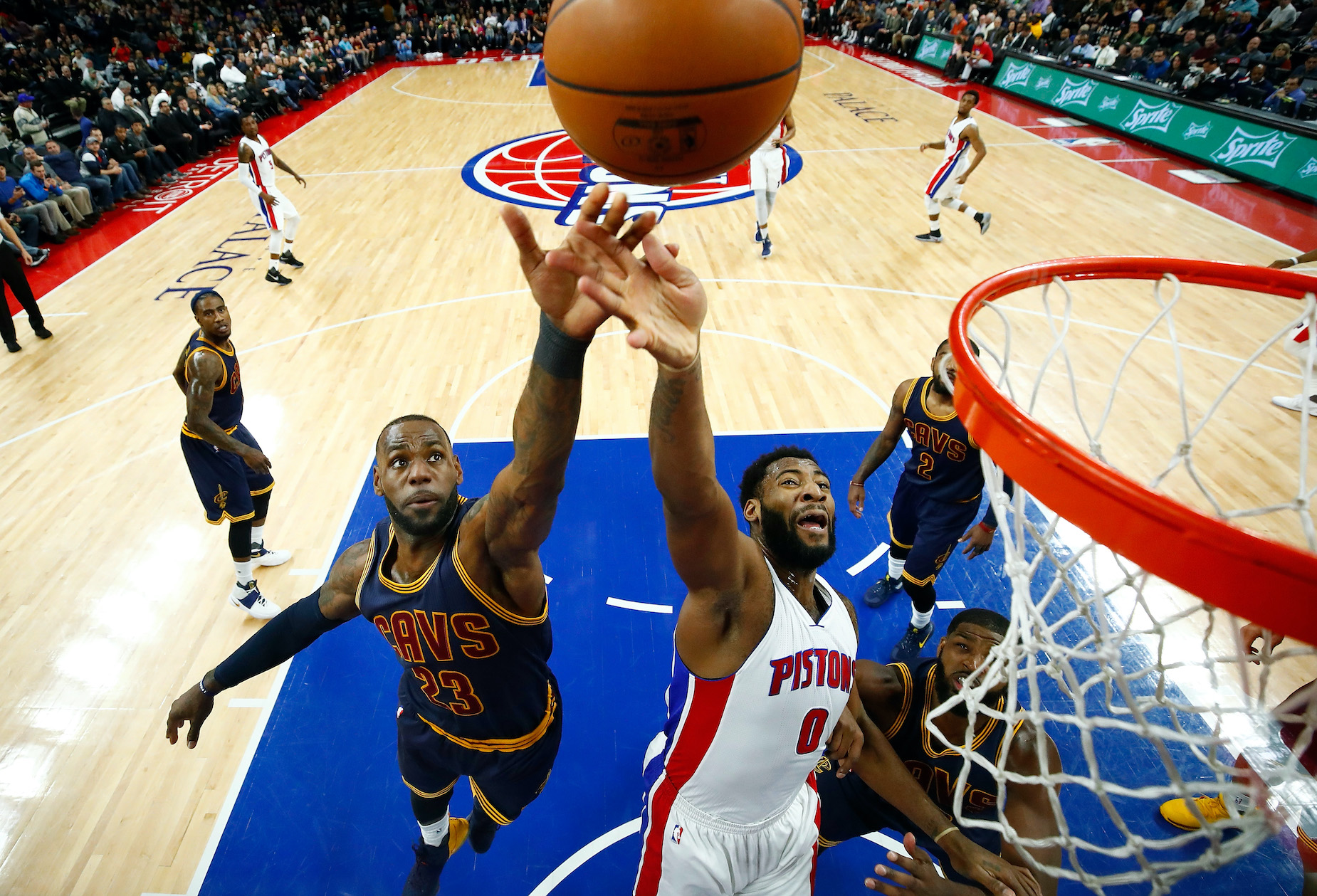 LA Lakers Big Man Andre Drummond Elbowed a Former Teammate in the Mouth to Teach Him as Lesson About Stealing Rebounds
Lakers big man Andre Drummond doesn't want anyone taking his rebounds...including his teammates.
It goes without saying that NBA players have to be pretty competitive. Los Angeles Lakers big man Andre Drummond, however, has been known to take things further than most.
During his time in the NBA, Andre Drummond has established a reputation as an elite rebounder. While that's all well and good in isolation, it also means the center is protective of his boards. In fact, during his time with the Detroit Pistons, the center was known to get physical with guards who didn't respect his ownership of the glass.
Andre Drummond has made more than $130 million thanks to his rebounding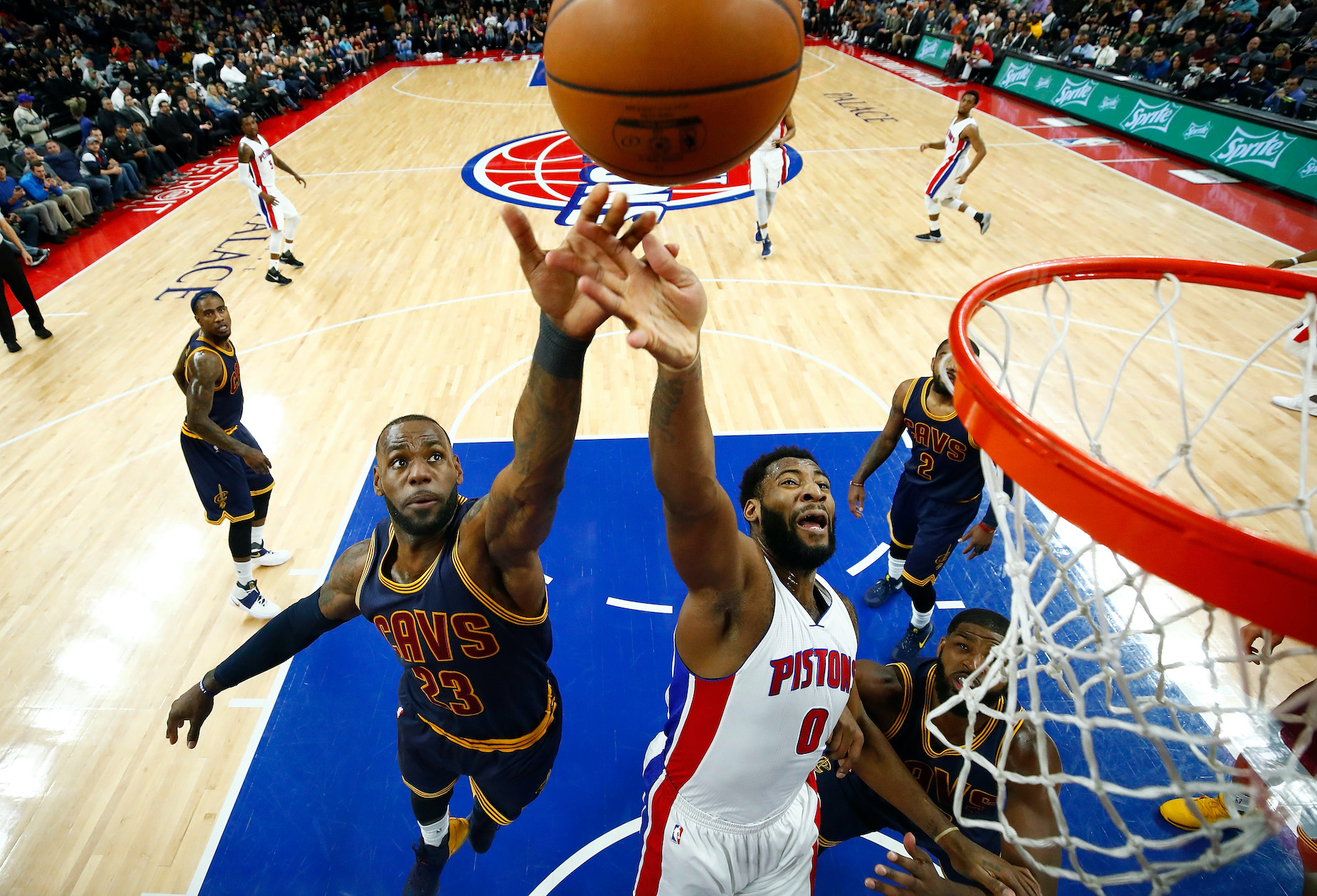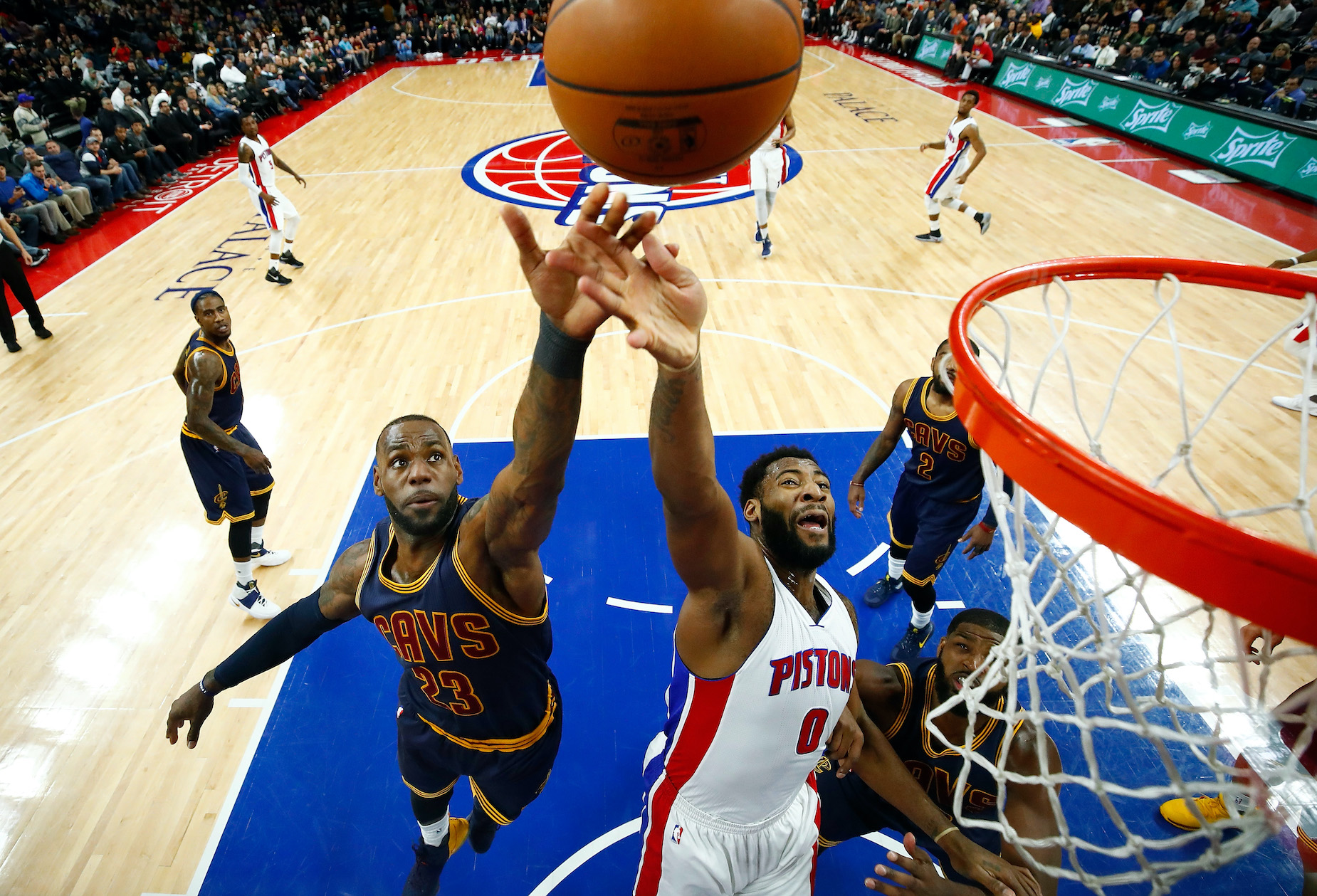 During his time in the NBA, Andre Drummond has had the misfortune of playing on some pretty bad teams. That reality, however, hasn't stopped the new LA Lakers center from making quite a bit of money.
After playing his college ball at UConn, Drummond entered into the 2012 NBA draft. He joined the Detroit Pistons as the ninth-overall pick and quickly proved to be a capable pro.
Although the Pistons weren't exactly world-beaters at the time, Drummond still managed to shine. The big man grew into a prolific rebounder and a capable low-post scorer; if nothing else, you could rely on the big man to post a double-double just about every time he stepped on the floor.
That reality is borne out in Drummond's career stats. While no one will ever mistake the center for a knock-down shooter, he was still averaging 14.6 points, 13.8 rebounds, and 1.5 blocks per game prior to joining the LA Lakers.
Although old-school big men are a dying breed, that skillset has still helped Andre Drummond make a nice living in the NBA. According to Spotrac's numbers, he'll have earned more than $136 million in salary by the conclusion of the 2020-21 campaign.
Getting physical with teammates who stole his rebounds
While Kawhi Leonard may have coined the phrase, "board man gets paid," Andre Drummond also takes his rebounds pretty seriously. In fact, he's been known to get physical with teammates who swoop into the paint and try to clean up the glass.
"I've put my hands on my teammates before," Drummond explained on a 2020 episode of the Mickstape Podcast. While the big man didn't name names, he did say that a Pistons guard kept coming inside to take his rebounds. When a verbal warning didn't change things, Drummond took things up a notch to get his message across.
I just got to a point where I elbowed him in the head the next time he jumped.

Andre Drummond on the 'Mickstape Podcast'
On an episode of the Remy Workouts Roundtable, however, Drummond provided a bit more detail.
"Reggie Jackson was probably the second person. I used to do it to Brandon Jennings, but he stopped pretty quick," Drummond explained. "So [Jackson] came in one day and tried to get a rebound. I elbowed him in the mouth. Well, he came back again the next game and did it again, so I hit him again. It happened like two more times after that. I kept hitting him, so he finally stopped doing it."
Andre Drummond probably won't be elbowing LeBron James on the LA Lakers, though
During his time with the Detroit Pistons, Andre Drummond didn't have any problem throwing his weight around in the paint. Now that he's a member of the LA Lakers, though, things might be a bit different.
While Drummond was one of the top dogs in Detroit, he's a bit lower down the pecking order in Hollywood; the Lakers are clearly LeBron James' team, with Anthony Davis presumably occupying the second place in the power rankings. Drummond is there to help the team repeat as NBA champions, not run the show.
It's also worth noting that the center will probably hit the court with a little bit of extra respect for James. Beyond LeBron's star status—at this point, his resume speaks for itself—Drummond once tweeted that one of his goals in life was to cross paths with King James on the court; while they've already played against each other, being teammates is an entirely new experience.
When he hits the court for the LA Lakers, it's safe to assume that Andre Drummond won't start throwing elbows at his new teammates. Even so, it's probably best to stay out of his way in the paint. You don't want to take any unnecessary chances.
Stats courtesy of Basketball-Reference