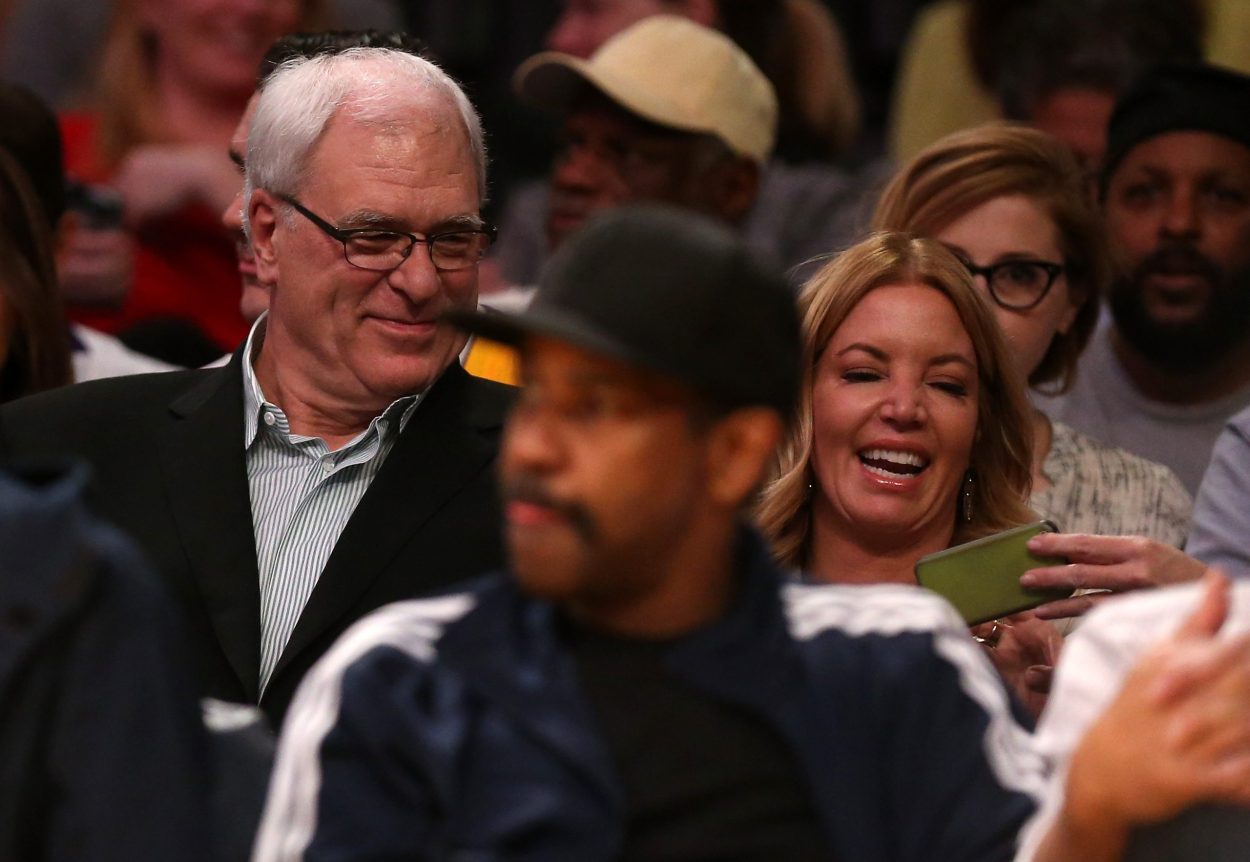 The Lakers' Consultancy of Phil Jackson Speaks to Structural Failures
The Los Angeles Lakers are exhibiting poor judgment by consulting former head coach Phil Jackson on front-office decisions.
Phil Jackson is an integral part of Los Angeles Lakers history. Having won five NBA championships as head coach of the Lakers and presiding over multiple dynastic runs, Jackson cemented his place as a seminal figure in franchise history, much to Jerry West's chagrin.
Although Jackson is no longer involved with the league in an official capacity, the Lakers are reportedly affording him input with respect to front-office dealings. That's an enormous problem for LA.
The Purple and Gold have a strange power structure that remains oddly reliant on past Laker figures such as Kurt Rambis. Jackson's subtle inclusion in that dynamic reflects a bad error in judgment by ownership, particularly given the Zen Master's failures during his time as president of the New York Knicks.
Phil Jackson reportedly has input in the Lakers organization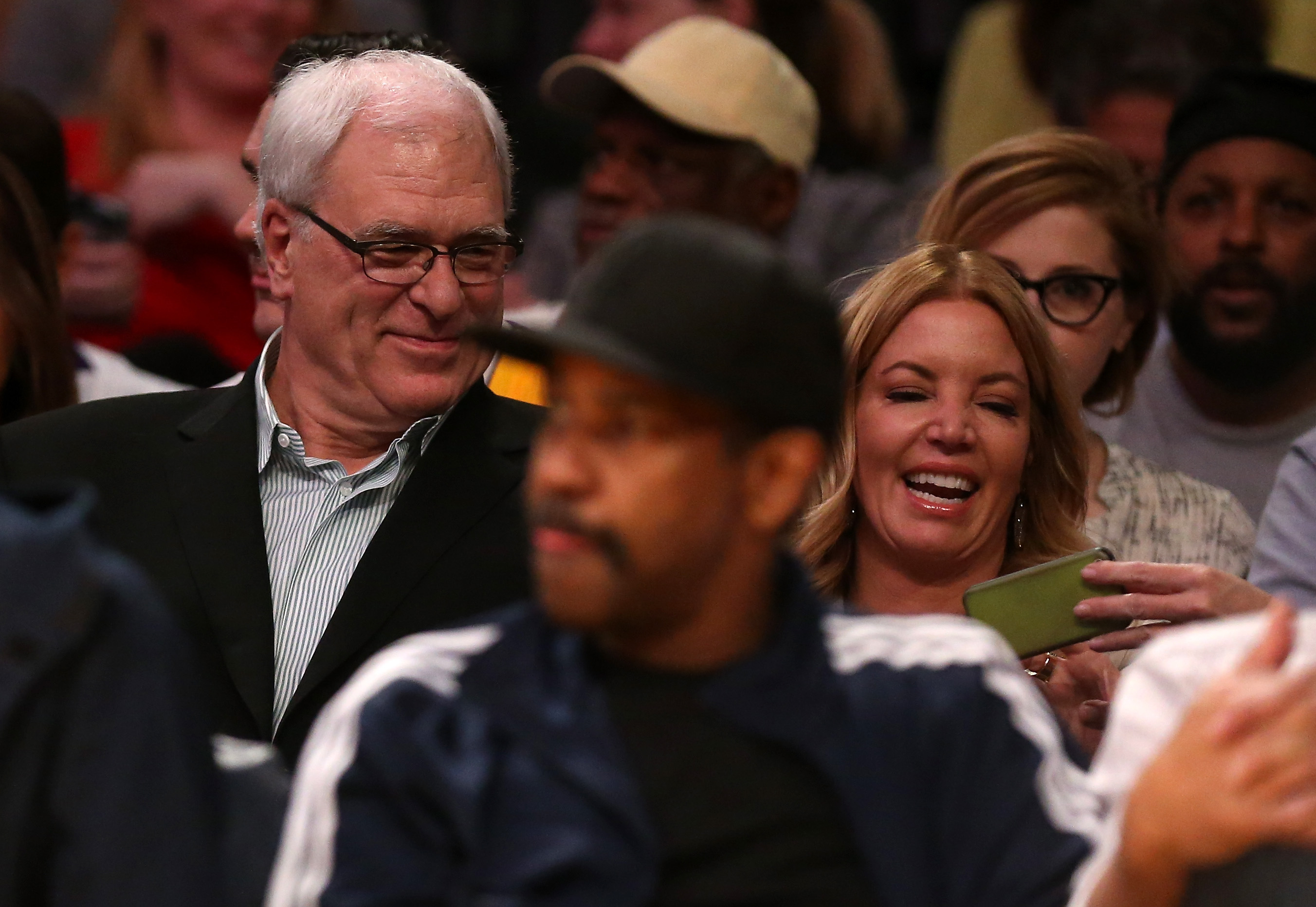 Although he lacks an official title, Jackson might as well take on an advising role for the Lakers.
The Athletic reported that the Zen Master has "frequent contact" with governor Jeanie Buss about internal dealings this season. The report noted that Jackson had been a major advocate of the Frank Vogel hire, which is more pertinent now with the Lakers' head coach potentially on the hot seat. Jackson is believed to have a lot of interest in the growing conflict between Russell Westbrook and the coaching staff.
On the one hand, this isn't exactly the biggest surprise.
Jackson and Buss had a romantic relationship and, despite splitting in 2016, maintained an amicable friendship thereafter. Additionally, Jackson and Rambis have a real closeness that spans decades. The power brokers within the organization naturally figure to give Jackson a word or two, given past affiliations.
Yet, the Lakers' continued allegiance to Jackson feels downright foolish given his horrendous Knicks tenure and complicated past with LeBron James.
Jackson could not translate coaching success to the front office
Phil Jackson had his chance to run a front office. He failed miserably.
Jackson took over as team president of the Knicks before the 2013-14 season. In his four seasons at the helm, Jackson's squads went 117-211. His decision to replace former head coach Mike Woodson with Derek Fisher backfired spectacularly, and he also bungled the Carmelo Anthony situation, with the two openly trading barbs.
Aside from Jackson's demonstrated failures as an executive, he has a notoriously shaky relationship with LeBron James.
As is noted in The Athletic, the 11-time championship-winning head coach previously used the word "posse" to describe James' camp during an interview in 2016. That comment irked both James and Maverick Carter. Moreover, LBJ openly criticized Jackson for how he handled 'Melo's departure from New York.
There is no credible reason why Jackson's voice should be heard on any matters concerning this Lakers team. Yet, he's still a prominent, shadowy figure looming over the organization. That's precisely the problem.
A clash of wills incoming?
Remember when the Lakers and Clippers were supposed to engage in a battle for LA's soul? That now appears to apply to the Purple and Gold's internal dealings.
Two sides have risen to the forefront from a decision-making perspective. One represents the old guard, a group consisting of Rambis and Phil Jackson, among others. James and the Klutch Sports empire stand opposite.
Certainly one can argue that it's foolish for the Lakers to give LeBron so much influence. After all, LBJ wanted Westbrook in LA, and look how that's turned out. Still, given his track record and shaky relationship with James, Jackson doesn't really deserve relevant input, either.
Regardless, LA's reliance on people with organizational ties and Jeanie Buss' confusion concerning how best to navigate these issues reflect a broken structure that could ultimately bring the Lakers to their knees.
Stats courtesy of Basketball Reference.