Lakers Fans Shouldn't Oblige LeBron James' Cavaliers Reunion Comments
LeBron James sent basketball fans into a tizzy during NBA All-Star Weekend when he hinted at a possible return to the Cleveland Cavaliers. However, Los Angeles Lakers fans shouldn't pay his comments any mind.
Everything about King James' demeanor this past weekend made it seem as though he felt comfortable punting on the Lakers' season and looking further down the road. He praised Oklahoma City Thunder general manager Sam Presti and Cavs GM Koby Altman while elaborating on his hopes of playing with his son, Bronny.
Is this LeBron's way of sowing the seeds for divorce? Not so fast.
Sure, the Lakers have disappointed even as James himself continues to thrive in his age-37 season. The team couldn't move off Russell Westbrook's contract ahead of the trade deadline, instead prioritizing the 2027 first-round pick that served as one of its best assets.
Still, amid all this craziness, Lakers fans should exhibit more calm. King James probably isn't going anywhere … at least not yet.
LeBron James might want to rejoin the Cavaliers, but Cleveland likely can't afford him
As much as Kendrick Perkins and other pundits might like to see it, bringing James back to Cleveland is challenging for the Cavaliers.
LeBron isn't yet at the stage of his career when he is ready to accept anything less than the max. The Cavs don't currently have the means to give him that kind of money (at least not right now) after extending Jarrett Allen, orchestrating a sign-and-trade for Lauri Markannen. Plus, Darius Garland is eligible to receive a rookie-scale extension this summer, and Cleveland won't blow up its budding core to acquire an aging veteran, regardless of the high level James continues to maintain in his late-30s.
Those factors make it challenging for the Cavaliers to acquire the King. LeBron remains under contract with the Lakers through the 2022-23 season. Sure, he can attempt to steer his way back to The Land, but he can't perform the salary-cap gymnastics or force LA to accept a lesser return for his services.
Finally, does Cavs management want to go down this road? After years of sheer dependence on LBJ, Cleveland has finally built a winner without him. That's an underlying element fans cannot ignore.
Signing a new, 1+1 deal with the Lakers still makes the most sense for James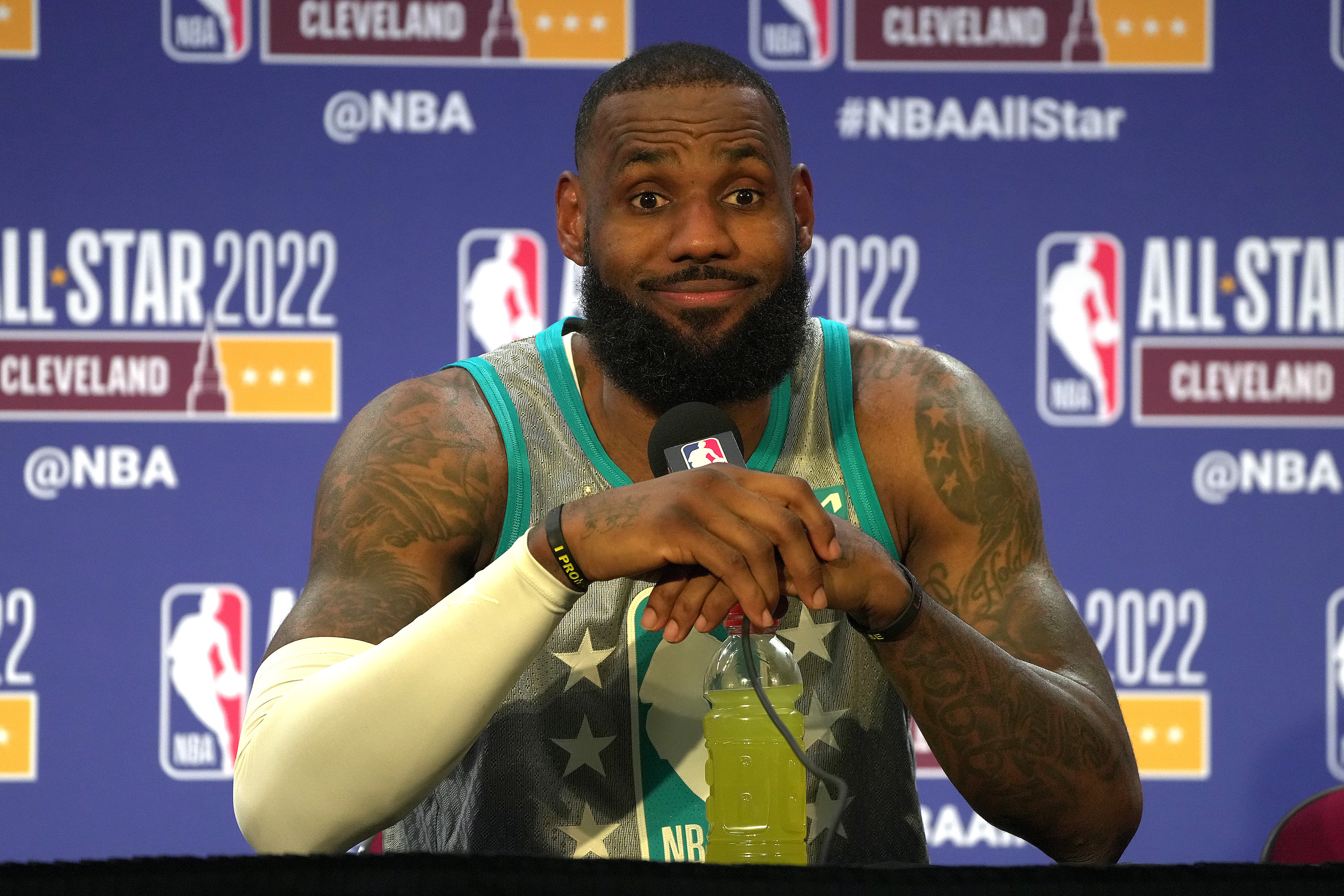 Although the Lakers find themselves in a sticky situation, they still have a lot of pull in retaining LeBron James.
It's become prevalent for superstars to sign "1+1" deals, which amounts to a two-year contract with a player option in the second season. The Purple and Gold might try to renegotiate a new contract with James using this structure.
LeBron is currently slated to hit free agency in the summer of 2023, which could have a loaded free-agent class. John Hollinger of The Athletic noted the possibility of King James inking a 1+1 extension with the Lakers before the Aug. 4 deadline, which makes the most sense for both sides.
Such a deal buys LA more time to juggle its financial burdens and make moves to adjust the roster. Simultaneously, James would show good faith in the Lakers while still maintaining the flexibility to go elsewhere in the summer of 2023 if the front office fails to build a winner.
There's no reason for the Lakers not to give it a shot. LeBron remains one of the best players in the game, and LA needs to do everything in its power to extend the competitive window.
A lot can change between now and this summer
LeBron James and the Lakers probably aren't contending for a championship this season. They could struggle just to make the playoffs.
The Purple and Gold are the No. 9 seed and on a fast track to the play-in tournament. Anthony Davis' mid-foot sprain further limits the Lakers and could force them to pivot in the buyout market. Things look rather dire.
Still, a lot can happen between now and James' Aug. 4 extension deadline.
Maybe the Lakers somehow find a new sense of collectivism and build momentum down the stretch. Alternatively, perhaps general manager Rob Pelinka can finally find a Russell Westbrook trade that gives LA a chance to reset.
The bottom line is this: Yes, James is applying pressure. However, he figures to let the chips fall where they may, with a new, 1+1 deal giving him more leverage and forcing the Lakers to scramble.
RELATED: Malik Monk Gives the Lakers a Much-Needed Boost but Is Also Playing His Way Out of LA