Lakers Fans Should Thank Kendrick Perkins for the LeBron James-Anthony Davis Union
Everyone could use a person in their life who opens doors and helps make things possible. Apparently, for Anthony Davis, Kendrick Perkins is that guy. In part through Perkins' connections in the NBA, Davis has made his way to a new agent and a new team. Here's how it went down.

Kendrick Perkins played with LeBron James
For part of 2015, Perkins played for the Cleveland Cavaliers alongside LeBron James. Perkins and James also had already known each other from playing on the same AAU team, the Oakland Soldiers, as teenagers in 2001. (They also played with future NBA player Leon Powe.) Together the Oakland Soldiers were dominant that year. That friendship helped bring Perkins to the Cavaliers.

In their brief times as NBA teammates, LeBron James made a big impression on Kendrick Perkins. The feeling was mutual, which James made clear in 2016 after the Cavaliers did not re-sign Perkins:

"As far as an enforcer, we don't possess that this year," James said. "Losing Perk was a big piece of our success last year, even with his limited minutes. But what he meant to our team both in the locker room and when he got his opportunity was huge."

Kendrick Perkins later played with Anthony Davis
Before the 2015-16 season, the New Orleans Pelicans signed Kendrick Perkins to a one-year, minimum-salary contract. During his short time with the Pelicans, he became friendly with Anthony Davis, who played in New Orleans from 2012 to 2019. They had dinner together a lot on the road and sometimes talked about LeBron James.

In an interview with Dave McMenamin of ESPN, Perkins talked about how much he used to mention James to Davis.

"I used to brag about Bron a lot with him," Perkins said. "He really didn't have to ask me [about James]. I was doing more of the talking."

Davis listened loud and clear to what Perkins said about James, but he was likely already impressed with LeBron. When Davis was 17 in 2010, Davis met James in passing when he was a camper at the LeBron James Skills Academy.

Anthony Davis heads to L.A.
Several years later, in the summer of 2018, it was also Perkins who introduced Davis to agent Rich Paul of Klutch Sports Group. Paul also represents LeBron James, who signed a four-year contract with the Los Angeles Lakers in 2018. Perkins told ESPN, "I thought it was the best thing for AD … I thought he needed to be around that type of greatness."

When Davis requested a trade out of New Orleans, Rich Paul negotiated with the Los Angeles Lakers and eventually brought Davis and James together on the Lakers. The deal didn't go smoothly at first since the trade request went public in January when it shouldn't have. The trade finally happened in June 2019. It included trading Lonzo Ball, Brandon Ingram, and Josh Hart from the Lakers to the Pelicans plus three first-round draft picks.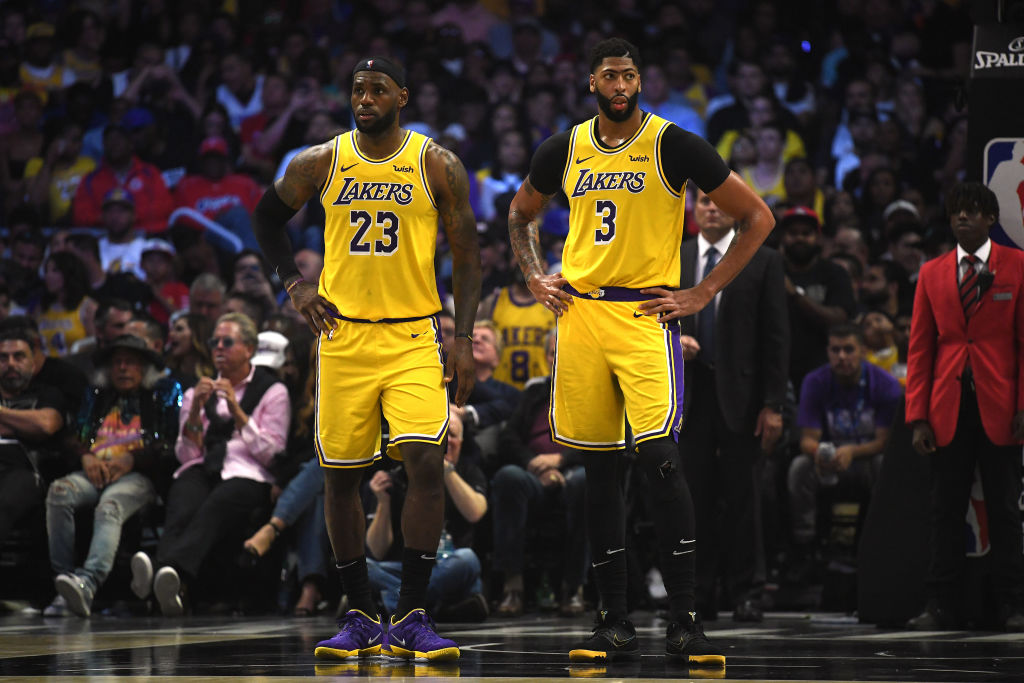 After this season's first preseason game, both Davis and James praised each other. James gushed over Davis' diverse offensive skill set and communication on defense, while Davis said:

"We're just trying to help each other out. The more we can do that, the easier the game is going to be for us and our teammates. Any time we have an opportunity to learn, it's good for us."

While Kendrick Perkins isn't totally responsible for Anthony Davis' move to L.A. to team up with LeBron James, it's easy to trace it back to his relationship with both players.