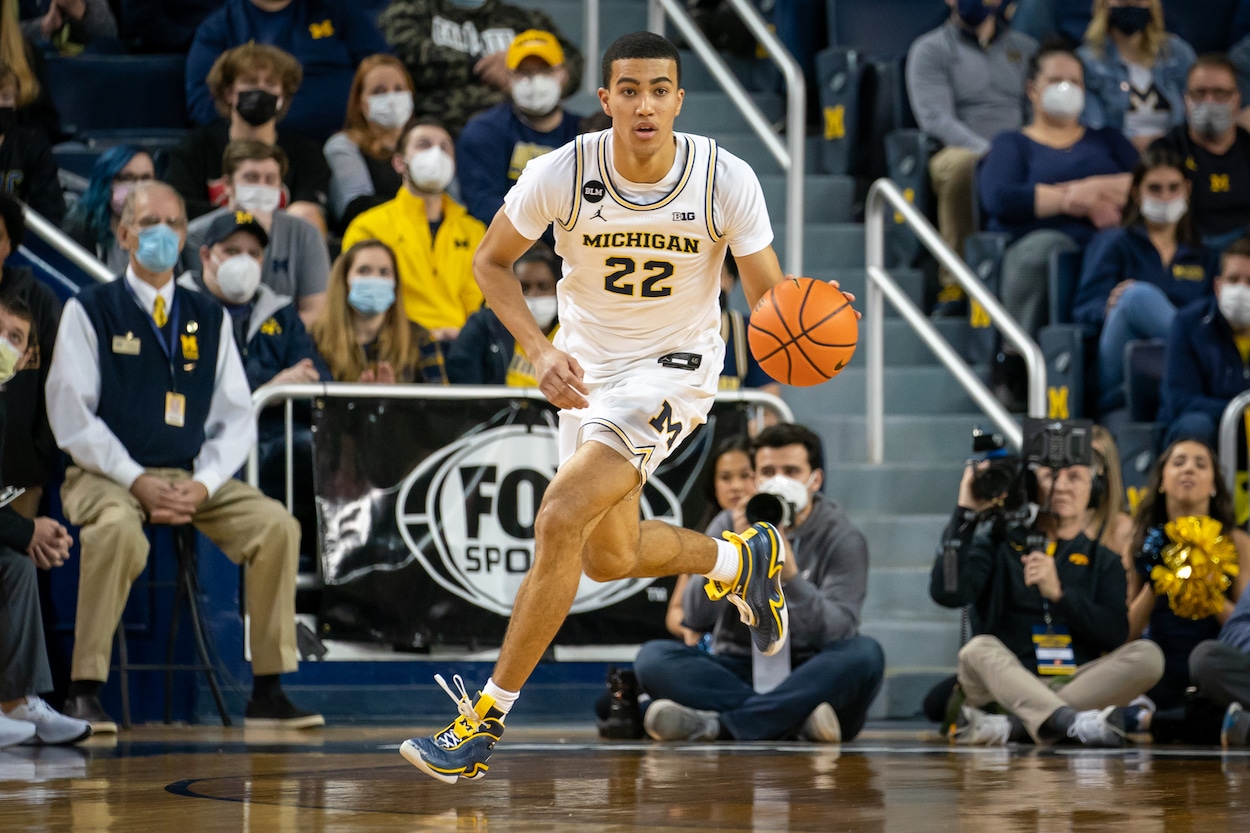 The Lakers Have Joined the NBA Draft Party, Now What Should They Do With the 35th Overall Pick?
What players could the Lakers target with the 35th overall pick?
Due to a variety of big-name trades over the past few years, the Los Angeles Lakers entered Thursday without a single pick in the 2022 NBA Draft. General manager Rob Pelinka evidently wasn't interested in sitting out an entire draft after his team missed the playoffs with championship expectations heading into the season, so he decided to get in on the party.
On Thursday afternoon, the Lakers traded a future second-round pick and cash considerations to the Magic in exchange for the 35th overall pick in tonight's draft. So, who are some players LA could target with its newly acquired draft pick?
The Lakers won't be sitting out the 2022 NBA Draft after all
It was clear the Lakers were due for a major overhaul after they missed the playoffs last season with four (maybe five?) future Hall of Famers on their roster. Unfortunately for LeBron James and company, they didn't have a single pick in the 2022 NBA Draft to help them accomplish that.
The Lakers can't afford to be bystanders this offseason, though, so they jumped back into the draft just in the nick of time.
On Thursday afternoon, just a few hours before the start of the draft, Adrian Wojnarowski reported in a tweet that the Lakers acquired the 35th overall pick from the Magic in exchange for a future second and cash considerations. LA will now be able to select a prospect early in the second round Thursday night.
Hey, better than nothing, right?
What should the Lakers do with the 35th overall pick?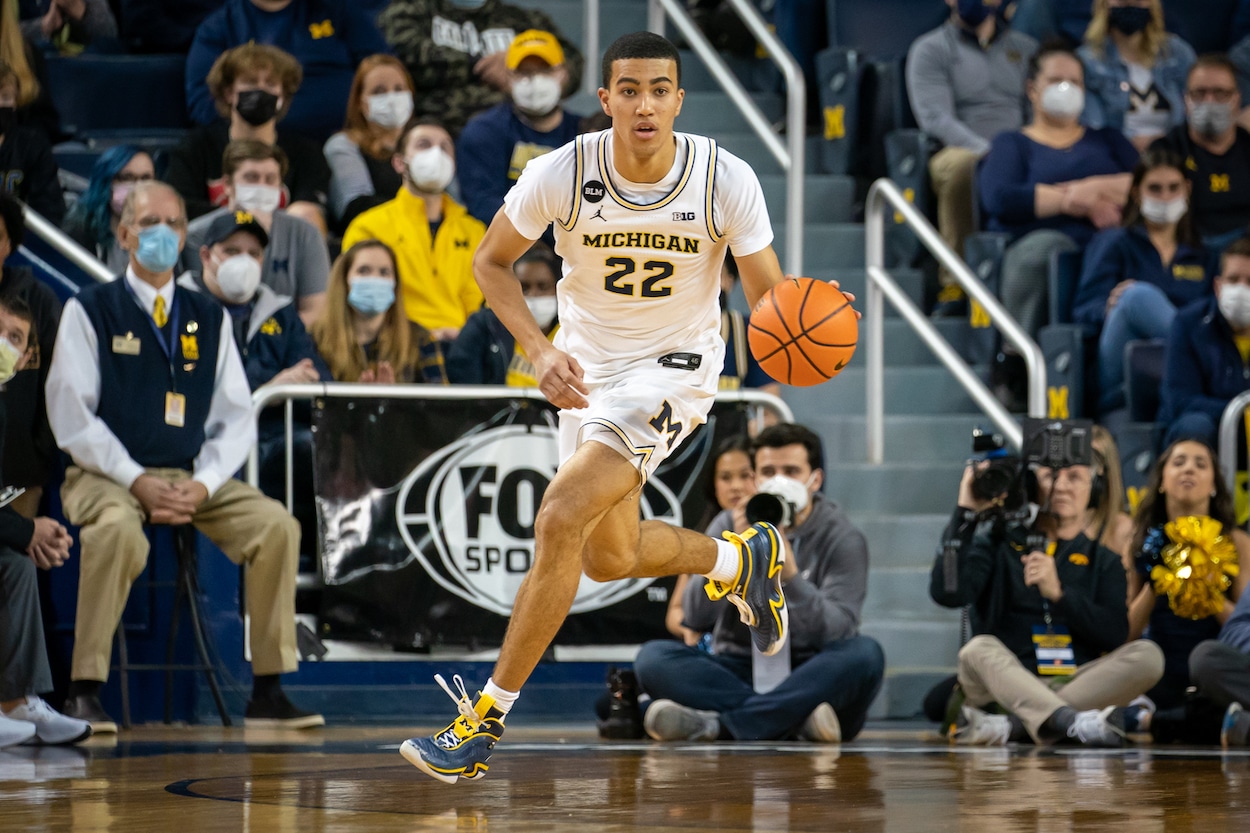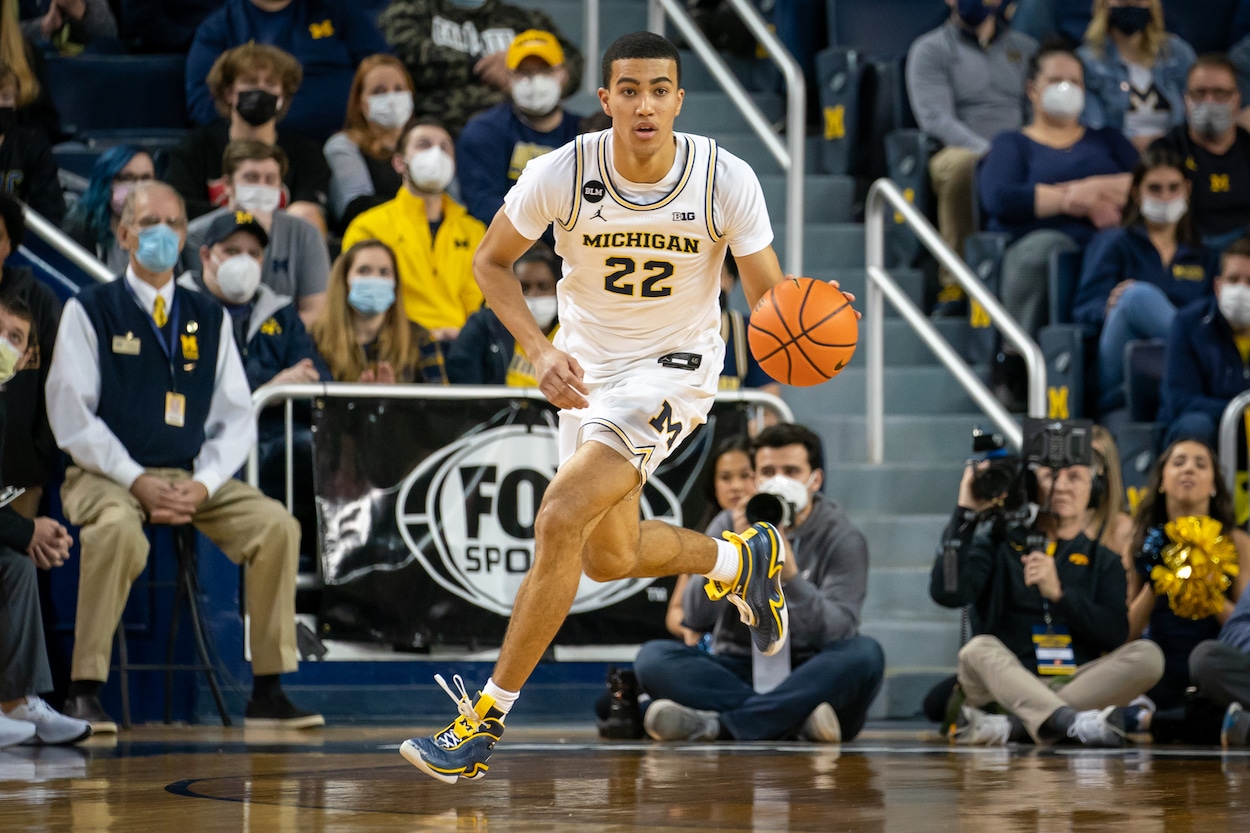 All of the elite prospects will be gone by the time the Lakers get on the clock Thursday night, but that doesn't mean they can't find a diamond in the rough. After all, two-time reigning MVP Nikola Jokic was a second-round pick just a few years ago.
As for LA's options at 35, they should have plenty. Caleb Houstan, who averaged 10.1 points per game and shot 35.5% from three at Michigan last year, is a capable scorer with impressive size for a spot-up shooter (6-foot-8, 210 pounds). If the Lakers want to add more shooting, Keon Ellis out of Alabama, Max Christie out of Michigan State, and Christian Braun out of Kansas could all be available at the beginning of the second round.
If they want to go a different route, Arizona center Christian Koloko could have one of the highest ceilings in the entire draft. Whatever the Lakers decided to do with their new draft pick, it better be someone who can come off the bench and make an immediate impact.
Like Sportscasting on Facebook. Follow us on Twitter @sportscasting19.