Lakers Rumors: Who Will LA Pick Up in 2016 Free Agency?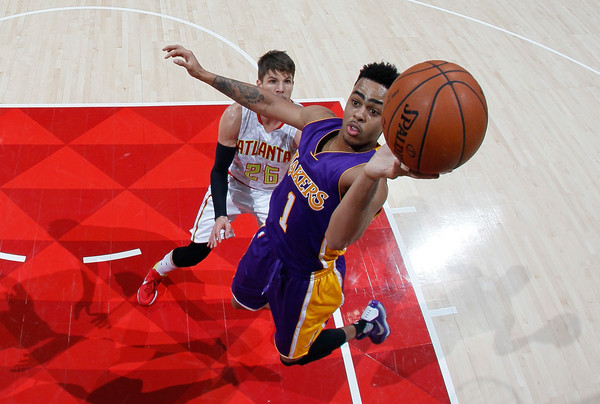 In 2015's NBA free agency, we saw the Los Angeles Lakers swing and miss with quite a few players, including LaMarcus Aldridge, who wound up with the San Antonio Spurs. Aldridge — who played with the Portland Trail Blazers before finding his way to San Antonio — chose to go with a legitimate NBA contender instead of a team, the Lakers, who are definitely in rebuild mode.
While LA missed out on Aldridge, it resulted in moves that left the team with Brandon Bass, Lou Williams, and Roy Hibbert. Basically, the Lakers did nothing to prove that they were taking steps toward becoming an NBA contender. Instead, this year became a "farewell to Kobe Bryant" season. Now, it's not purely the above names that place the Lakers at 9-41 with a recent 10-game losing streak, but it is true that no one has stepped up.
Yes, the season is about respectfully saying goodbye to Bryant and making sure he gets his fair share of action, but let's look ahead to 2016 free agency. The reason? Well, we want to know if the Lakers will actually make some progress. Here, we check out the biggest rumors and whether or not they're legitimate. Let's start with Kevin Durant and Russell Westbrook.
The Westbrook/Durant duo in Los Angeles?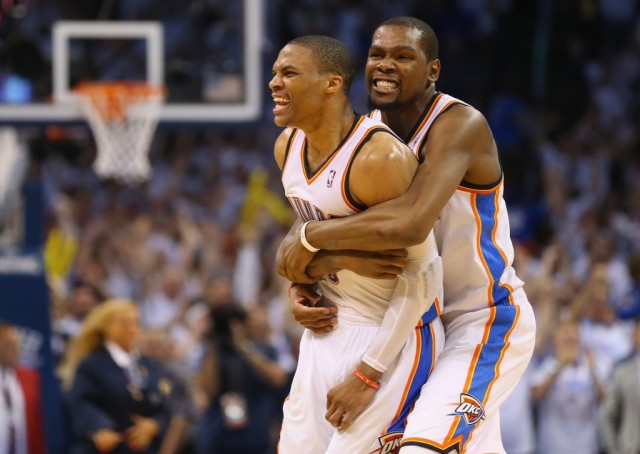 Rumors are heating up concerning two of the hottest names in the NBA winding up with the Lakers. While it may seem a bit crazy, according to Ryan Ward of Examiner.com, there is apparently a "big possibility" that Durant and Westbrook both land in Los Angeles. Yes, both. Now, the quote originally came from ESPN's Stephen A. Smith on ESPN 710's Mason and Ireland with Smith stating the following:
Keep in mind this, one of the biggest reasons I'm told, that Kevin Durant may have the Lakers at the top of his list, is because the Lakers have been led to believe, by whom specifically I do not know, but the Lakers have been led to believe that it is a very good chance that the following year Russell Westbrook is coming.
Well, there you have it. If there's any reason to believe a rumor, it may be this one, right? Why not? Durant and Westbrook in Hollywood sounds like a pretty good deal for both of them, and it's obvious that both players realize they can more than just coexist; they can actually dominate alongside each other. We can't bank on this rumor too much at this point. However, if this ends up happening, it would be the biggest move, maybe ever, for the Lakers.
DeMar DeRozan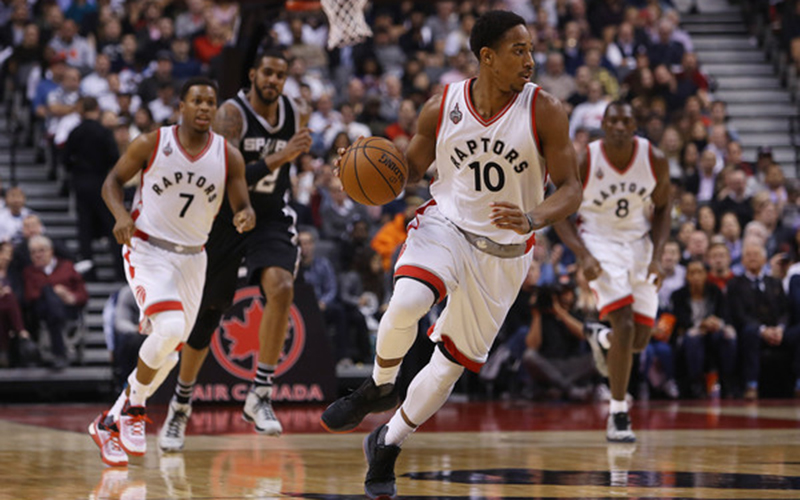 First off, DeMar DeRozan heading home to Los Angeles makes a whole lot of sense in 2016 free agency. So, how would he get there? With a max contract, no question. Many teams will be prepared to offer a max deal to DeRozan, and Zach Lowe of ESPN reports that the Lakers are one of the teams ready to do so. DeRozan is having a stellar 2015 campaign, averaging over 23 points per game, with more than four rebounds and four assists as well.
He would not only give the Lakers a serious scorer, but he'd also be a popular addition in Los Angeles. DeRozan, out of any big name in free agency, seems the most likely to land with the Lakers, as there is likely to be mutual interest between the two parties. Time to play the wait-and-see game, but we may not need to wonder too much, as this signing would almost make too much sense.
Hassan Whiteside and Al Horford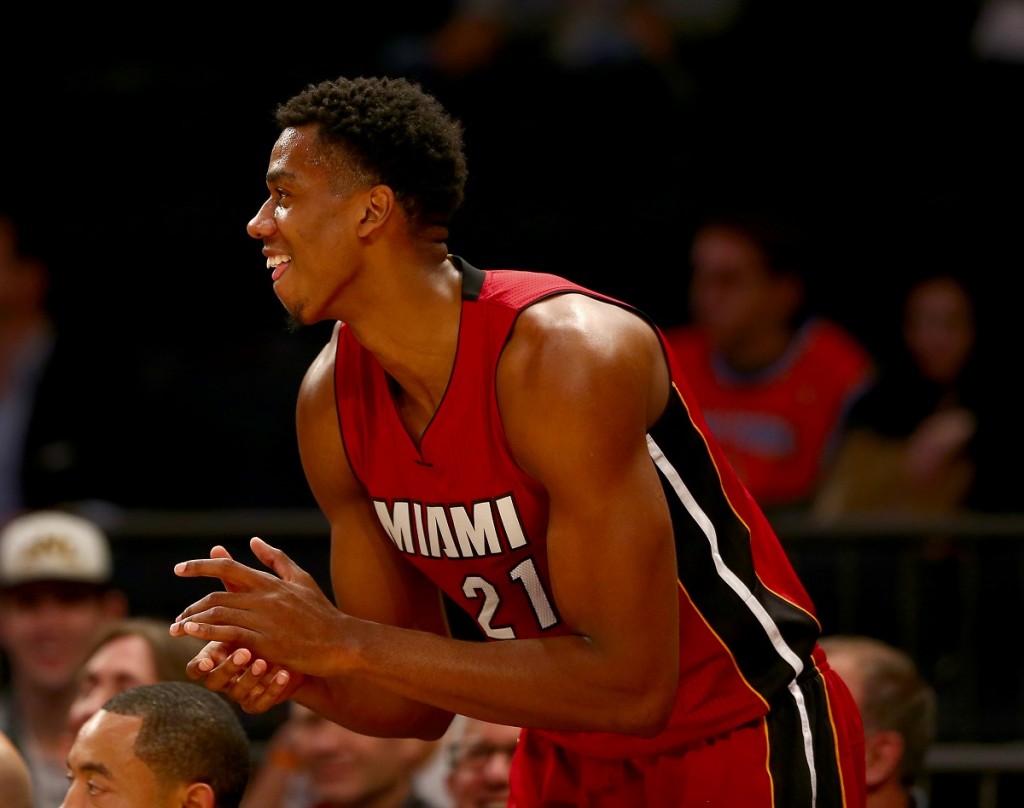 Last up, let's talk about potential big men. Both Hassan Whiteside and Al Horford are unrestricted free agents in 2016. Their abilities to score inside and rebound have to be attractive to a Lakers team looking to figure out what their future looks like at power forward and center. Hibbert will likely be gone in 2016, while Larry Nance Jr. and Julius Randle show potential for the future.
It's likely that the Lakers will make a strong push for Whiteside and try to grab a big man who can defend the paint. In this situation, it allows Los Angeles to continue using both Randle and Nance to figure out who their future power forward is. Now, the real question is whether or not Whiteside or Horford would choose to come to Los Angeles. Whiteside in a Lakers uniform could be perfect for both his career and the team's future, but it'll also be interesting to see what type of contract he will get.
Consensus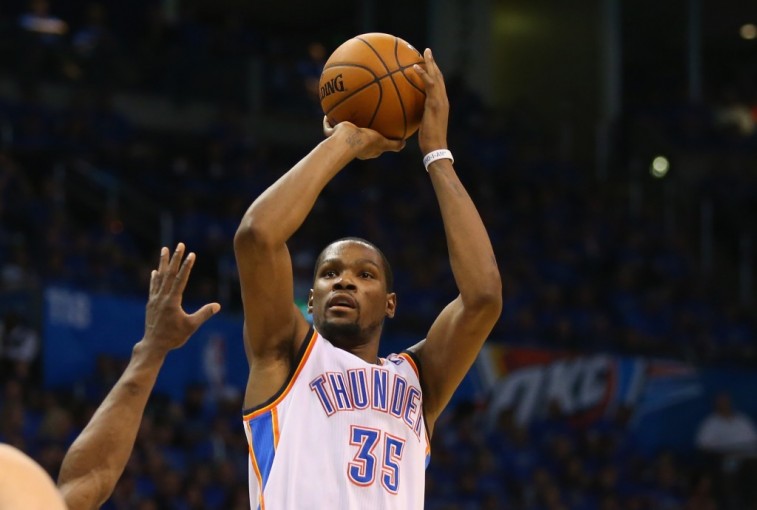 Simply put, the Lakers have some serious potential to do damage in 2016 free agency. Now, we'll have to see if they are able to land Durant and decide to hold out a year to grab Westbrook. Regardless, after Bryant retires and Hibbert is off the books, the team will be left with a ton of money and the ability to make a real push for Durant.
Westbrook, DeRozan, and Whiteside/Horford? Those are the real question marks, along with whether or not Durant would even choose Los Angeles. The entire situation will make for a fun offseason, so buckle your seat belt, because the Lakers will have money to spend, and they'll likely spend it early and often.
Statistics courtesy of ESPN.go.com.
Follow Jeff Smith on Twitter @JSM8ith