Lamar Jackson, Even if Not 100%, Gives Baltimore Ravens Their Best Shot to Beat Green Bay Packers
John Harbaugh has a plan regarding Lamar Jackson and his availability for the Baltimore Ravens' upcoming game against the Green Bay Packers. As of right now, that plan is for the 2019 NFL MVP to play.
Now losers of two-straight and going up against the red-hot Packers, Baltimore is going to need every break it can get in order to avoid a tailspin at the very worst time of the season.
Jackson provides Baltimore's best hope at getting back on the winning track, even if he's not 100%.
The Baltimore Ravens are planning on Lamar Jackson playing vs. Packers
Jackson sprained his right ankle in the second quarter of Baltimore's 24-22 loss to the Cleveland Browns. He was carted to the locker room and ruled out of the game by halftime. He left the stadium wearing a protective boot, which is a sight no fan wants to see with any player, let alone the team's superstar quarterback.
That was a bleak look in the midsts of a two-game losing streak, but on Monday, head coach John Harbaugh did actually seem to be optimistic that Jackson could be available for the game against Green Bay. In fact, he's planning on it at the moment.
The secret sauce is that Jackson doesn't have a high-ankle sprain, which is much tougher to come back from compared to the low-ankle variety.
"The plans are right now, in my mind, for Lamar to be out there," Harbaugh said, according to ESPN. "So, we'll see where it goes this week. If he can go, he'll go. If not, Tyler [Huntley] will be the quarterback. That's where we're at."
Harbaugh did seem to hedge his bets a bit, saying it all depends on how Jackson feels, but that's about as positive as an injury update as you can get for a guy who left the last field he played on hunched over on a cart.
The Ravens and Packers are in two very different spots right now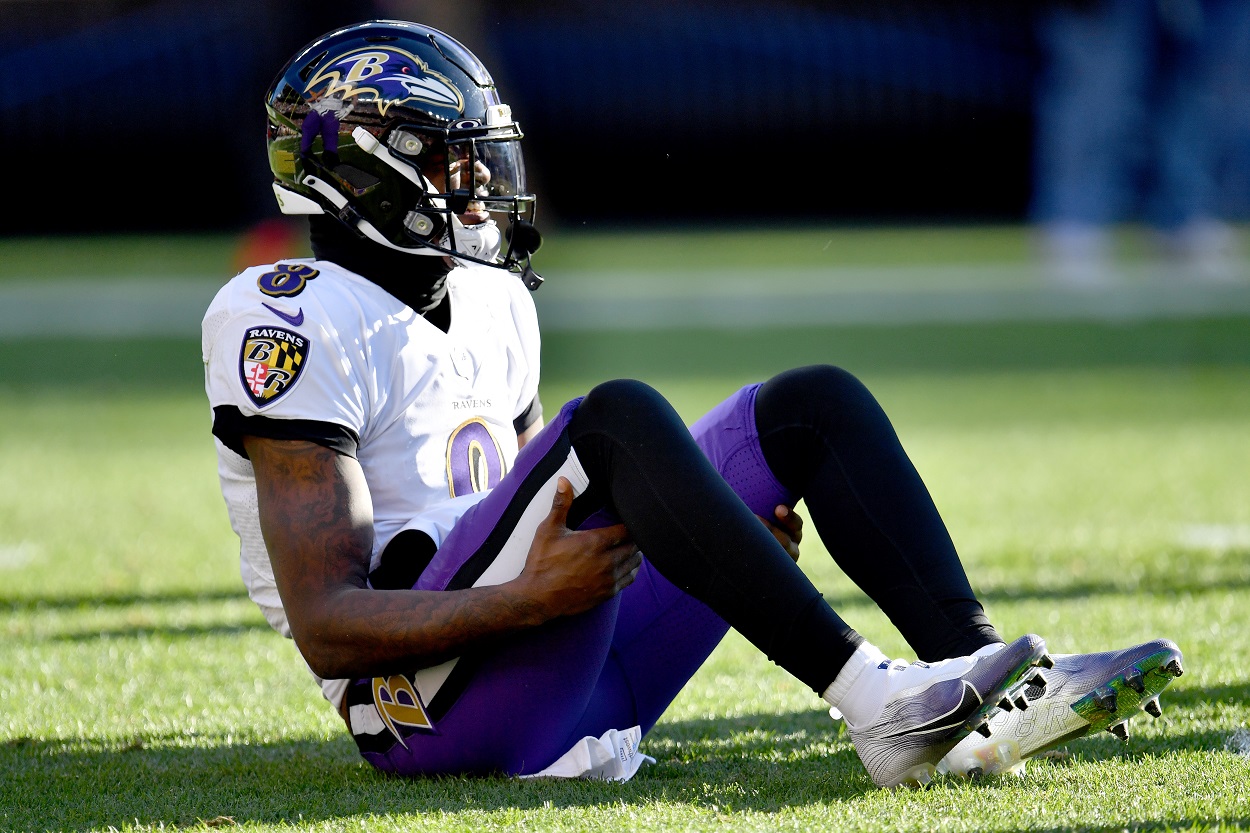 Green Bay is currently 10-3 and a game away from locking up the NFC North. The Packers have a top 15 offense, led by three-time MVP Aaron Rodgers, and a top 10 defense that could be the best we've seen in the Rodgers era. The Packers are winners of two straight and three out of their last four. They're a favorite to take a shot at the Super Bowl coming out of the NFC, and they'd provide the 8-5 Ravens a massive test even if Jackson were fully healthy.
The Packers put up 25.2 points per game, but they're most impressive on defense, giving up just 20.9.
The Ravens have found themselves in an offensive lull of sorts ever since the embarrassing 22-10 loss at the hands of the Dolphins in Miami. Their 23.4 points per game season average drops all the way down to 16.6 if you factor in only that game plus the four after it, a stretch that has seen Baltimore go 2-3. This is a far cry from the Baltimore team we saw put up 36 points in a win against the Chiefs or 34 in wins against both the Chargers and Vikings. In fact, the most points Baltimore has put up in this stretch of games in 22, and that came in the loss to Cleveland.
Even with Jackson, it's not like things have been great for Baltimore. He does have perhaps the most unique skillset in the NFL, though, and the Ravens will need that if they have any chance at upsetting Green Bay.
If Jackson can go, he gives Baltimore its best shot to beat the Packers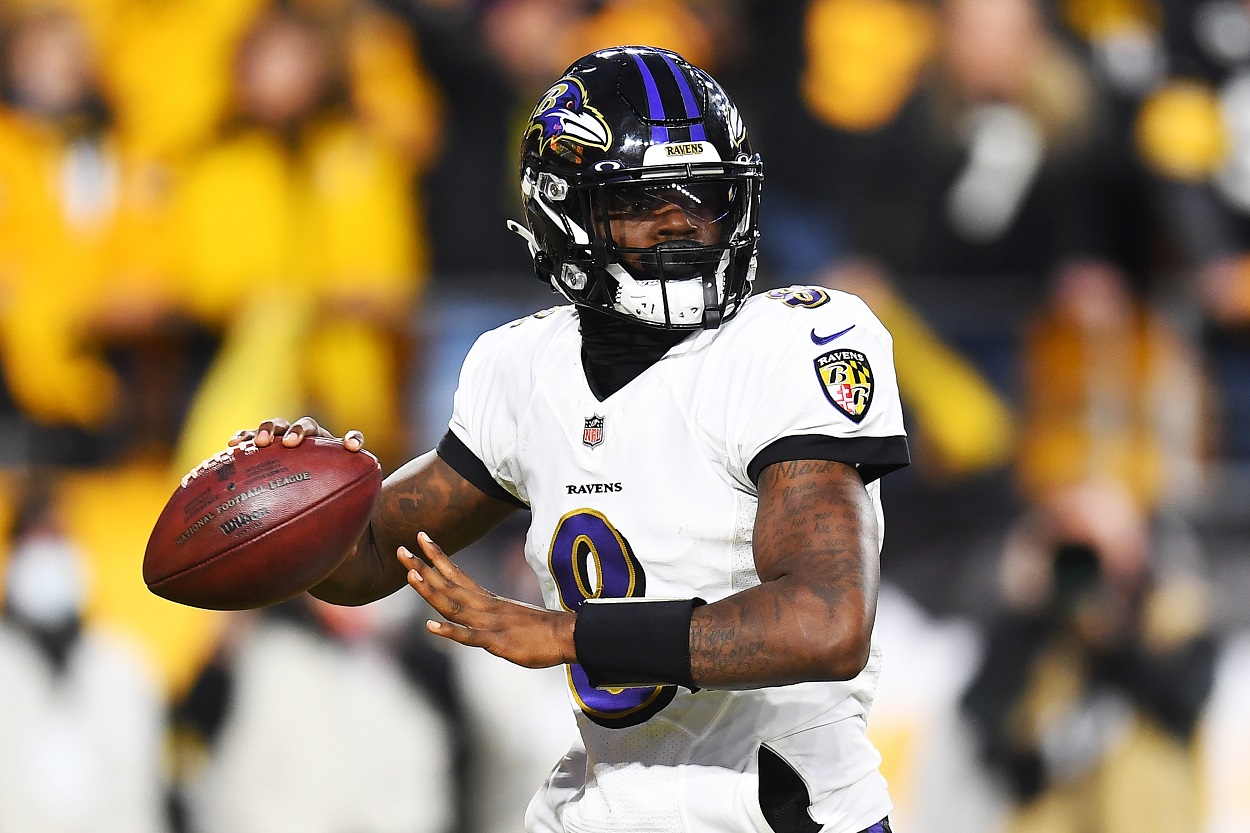 Including the Cleveland game, Jackson has thrown just three touchdowns compared to six interceptions during this awful stretch that started with the blowout in Miami. With that said, he still provides the Ravens their best shot at beating the Packers.
He'll likely be limited in his ability to run, but even at 50% mobility, he's still more explosive than any other quarterback in the NFL not named Kyler Murray.
If there's one thing the Packers have struggled with on defense, it's been containing mobile quarterbacks. That has been something that has bothered the Packers ever since Colin Kaepernick torched them in the 2012 Playoffs. If you want to go back even further than that, Mike Vick ran all over a snowy Lambeau Field in the 2002 wildcard upset over the heavily favored Packers.
Struggling to stop mobile quarterbacks is about as Green Bay as cheese curds and cheeseheads.
Even in this past Sunday Night Football game against the Chicago Bears, Green Bay struggled the most when Chicago's athletic quarterback, Justin Fields, was able to get outside of the pocket and stretch the Packers horizontally as well as vertically. Even in what ended up being a blowout loss, Fields rushed for 74 yards on nine carries, averaging 8.2 yards per rush with a long of 20.
One would have to think that even if Jackson were heavily taped and not close to 100%, he has enough running ability to put up similar numbers to Fields. At the very least, he provides the threat, which can slow down Green Bay's aggressive secondary. If Chicago was a better overall team, those quarterback rushes from Fields could have made a much bigger impact against Green Bay.
Of course, backup Tyler Huntley can make plays with his legs as well, so not all is lost if Jackson isn't ready to go by game-day. Huntley did lead the Ravens to a win at Soldier Field against those very same Bears when Jackson was sick, but let's be honest: This Green Bay team is on a whole different level.
Huntley could fill in admirably, but there's no doubting the fact that Jackson gives the Ravens their best chance to pull out a win on Sunday.
Stats courtesy of ESPN and Pro Football Reference.