Lamar Jackson Breaks His Silence About the Ravens' Constant and Frustrating Slow Starts: 'We Got to Play the Whole Game the Same Way'
Lamar Jackson and the Baltimore Ravens are 6-2 after nine weeks of football. On paper, this is a team that is loving life right now. Jackson is playing like a legitimate MVP candidate (fifth-best odds according to Odds Shark), and the Ravens have already knocked off some of the NFL's better teams. This includes the Los Angeles Chargers and Kansas City Chiefs.
However, upon digging a little deeper, it's not all sunshine and rainbows in Baltimore at the moment. They're dealing with a slow-start issue, something that Jackson himself is aware of.
Lamar Jackson and the Ravens keep starting games slowly
The Ravens have won six games this season. Four of those wins came via a Jackson-led fourth-quarter game-winning drive.
Yes, you read that correctly. The Ravens have had to muster up game-winning drives in 66% of their wins this year. On the one hand, Jackson proving he can consistently win games when his back is pressed up against the wall is fantastic news for the Ravens. This was a bit of an issue for Jackson during his first two years in the league. Since then, he's progressed as a thrower by a substantial margin, allowing him to move the ball at a rapid pace late in games.
On the other hand, the Ravens constantly finding themselves trailing is a testament to their inability to come out of the locker room firing. They've needed all four quarters to get going on far too many occasions. This strategy won't pan out during the postseason as Baltimore takes on the top teams in the AFC.
The Ravens need to start setting the tone far earlier in games.
Lamar Jackson is aware of his slow starts.
Following the Ravens' Week 9 victory over the Minnesota Vikings (another overtime thriller), Jackson got real about the team's frequent slow starts.
"We got to play the whole game the same way — start strong and finish strong," Jackson said.
While the Ravens/Vikings game was wildly entertaining, Jackson making this statement instead of hyping up the win is a significant first step toward eliminating these types of games moving forward. It's unreasonable to expect Jackson to lead the Ravens on game-winning drives week in and week out. In fact, it's unreasonable to expect any starting quarterback in the NFL to do that.
The Ravens' schedule is toughening up moving forward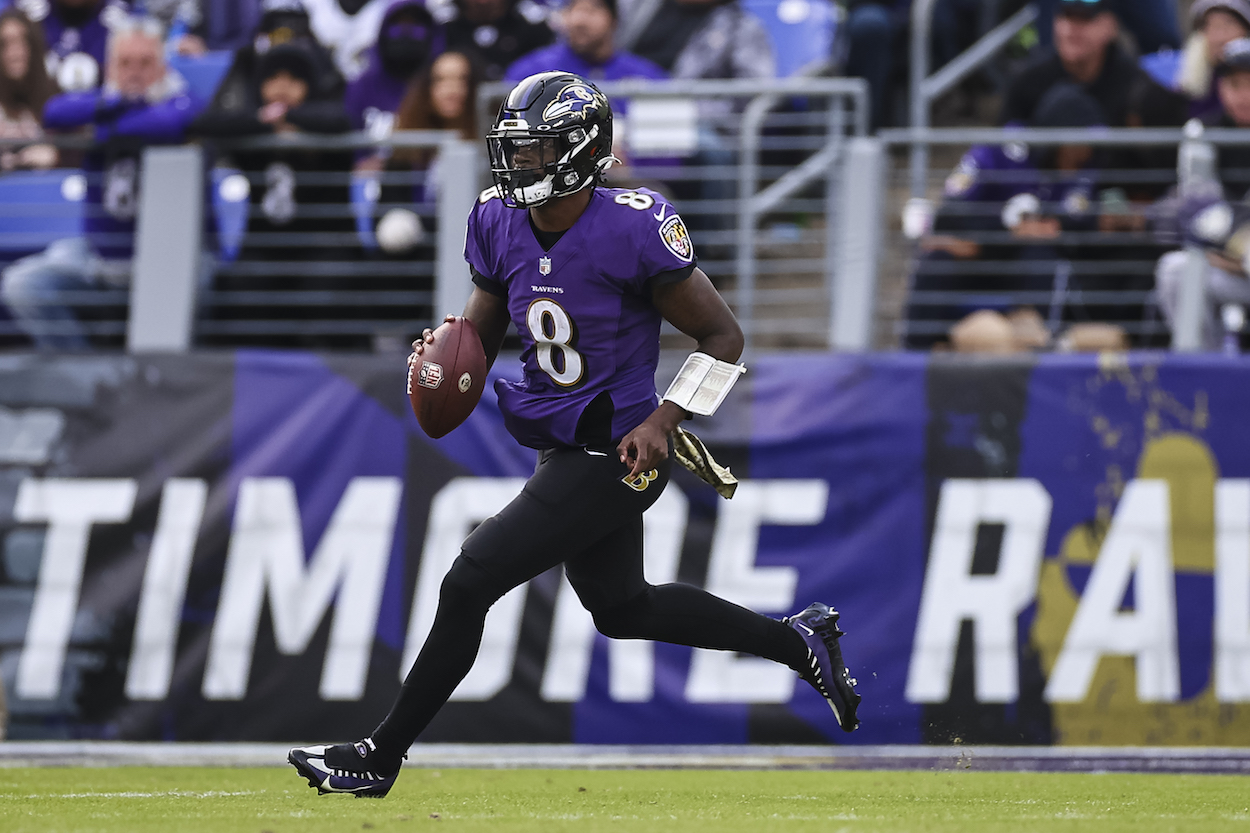 Call it luck or call it skill — the Ravens have eeked out one too many wins this season. They should've lost to the Indianapolis Colts had an injured Rodrigo Blankenship not shanked a last-second field goal attempt, and they've already been to overtime three times this year.
Moving forward, the Ravens shouldn't count on these breaks. Their schedule is seriously toughening up.
They play the Cleveland Browns twice, the Pittsburgh Steelers twice, the Cincinnati Bengals again, the Los Angeles Rams, and the Green Bay Packers. That's five division games and two games against legitimate Super Bowl contenders.
If the Ravens want to exit this gauntlet of opponents with a record north of .500, they need to start games just as fast as they've been finishing them.
Like Sportscasting on Facebook. Follow us on Twitter @sportscasting19.