Lamar Jackson Compounds His High-Risk Contract Approach With Ridiculous Stunt on a Basketball Court
Baltimore Ravens quarterback Lamar Jackson isn't afraid to color outside the lines. As a dual-threat quarterback, Jackson stormed to the NFL MVP award in 2019, throwing for 36 touchdowns while breaking Michael Vick's single-season record for rushing yards by a quarterback. But, already engaged in tricky extension negotiations, he's adding to the uncertainty with some questionable activities off the field.
Unlike most players, Jackson doesn't have an agent. He'll earn a (relatively) paltry $1.7 million this season, and the Ravens have already exercised the fifth-year option on his rookie contract. Instead of an agent, Jackson and his mother are winding their way through the process of hammering out a potentially nine-figure deal.
Many pundits feel Jackson risks leaving money on the table, but he might be threatening more than that with some poor decision-making just a couple of weeks before training camp opens.
First of all, don't come with the 'Lamar Jackson isn't a real quarterback' chatter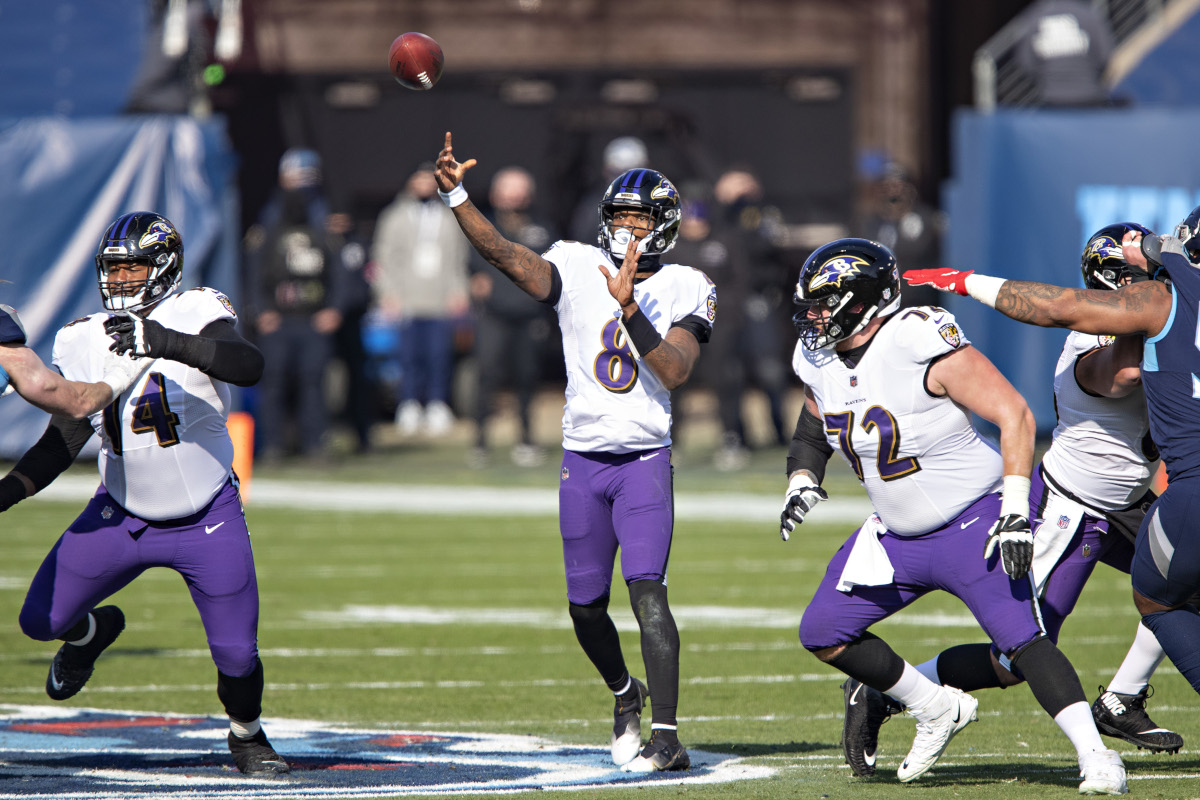 Lamar Jackson has heard it all before. He heard it as a sophomore at Louisville when he threw for 3,543 yards with 30 touchdowns while running for another 1,571 yards with 21 scores. All that earned him was the Heisman Trophy. He followed that up with 3,660 yards passing and 1,601 rushing yards as a junior with 45 combined TDs.
Bill Polian was a top personnel manager in the NFL and entered the Pro Football Hall of Fame in 2015 because of those skills. He built the Super Bowl teams of the Buffalo Bills and later constructed the championship Indianapolis Colts club.
But he didn't view Jackson as a quarterback and was projecting him before the 2018 NFL draft as a wide receiver. And like many successful people, Polian wouldn't climb down from that hill when it was apparent Jackson was OK at the whole quarterbacking thing.
In 37 career starts and 46 NFL games, Jackson has completed 64.0% of his throws for 7,085 yards, 68 touchdowns, and only 18 interceptions. Is he Drew Brees when it comes to accuracy? No. But he's not Drew Lock, either.
However, it's his decision-making off the field that is raising eyebrows.
Jackson did what again?
Lamar Jackson went viral after a video clip emerged of the former NFL MVP lining up at defensive back and wide receiver during a workout. This workout was on a basketball court outdoors. That means asphalt, concrete, or some other surface about as unforgiving as the original Astroturf back in the day.
While not knowing who Jackson lined up against, let's be fair. His form as a DB was surprisingly good. He disrupted the route, rode the receiver out of bounds, and didn't allow a catch. There might have been some illegal contact, but get away with what you can get away with, right?
But given the number of bizarre ways athletes get hurt during their offseason, why would Jackson even chance this? When you're the starting quarterback for a playoff-caliber NFL team, you shouldn't take that kind of risk. But when you are on the cusp of setting yourself and your family up for life with a gigantic contract? Heck, head-to-toe bubble wrap shouldn't be off the table.
Lamar Jackson is a tremendous athlete. We get that. But don't take shots at your foot that you don't need to take.
Lamar Jackson is not a finished product, and he's already this good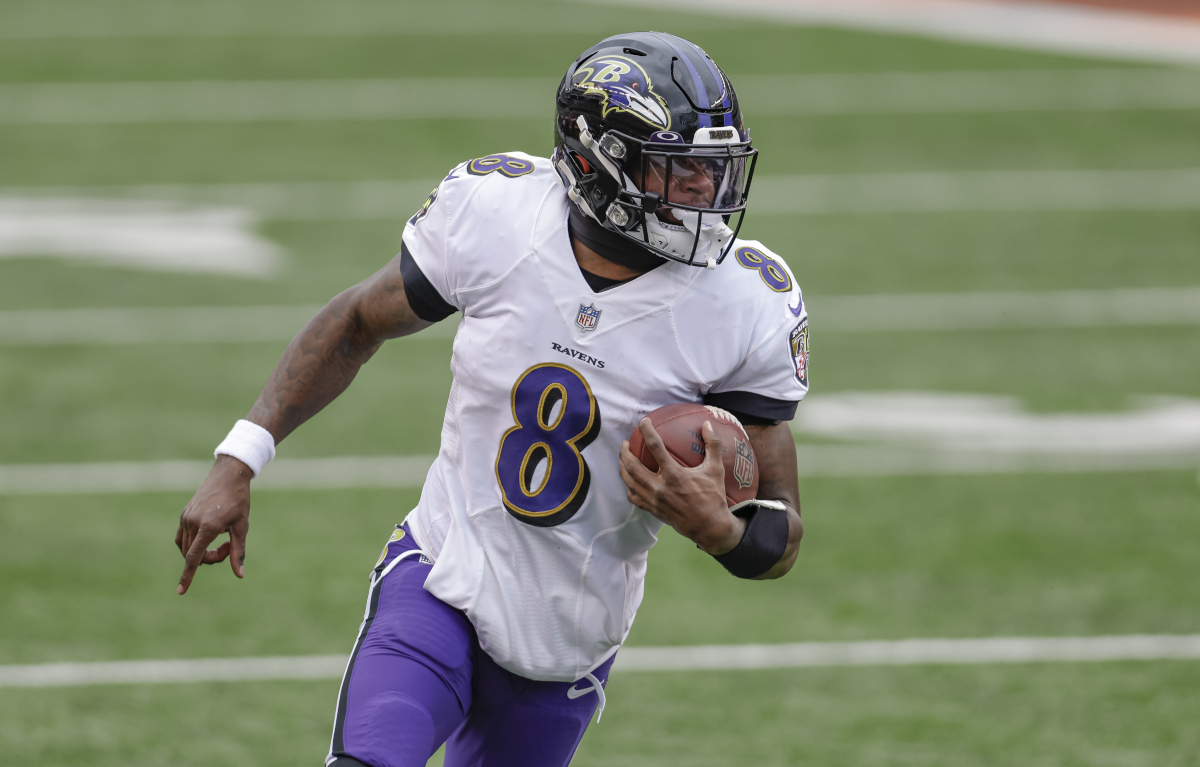 No, Lamar Jackson isn't a prototypical quarterback. He's not 6-foot-5, standing bravely in the pocket in the face of a fierce pass rush. When you have the jets Jackson has, you don't need to stand around like a chump waiting to get drilled.
He is 24 years old and already in possession of an NFL MVP award. His team is 30–7 in games he starts. Defenses know Jackson is a running threat and overload the box. That opens better, more accessible passing lanes to find receivers for those much-sought-after chunks of yardage.
And as a runner? The whole league knew what Jackson was doing last season after he blew threw defenses for 1,206 yards at a 6.9-yard-per-carry clip. In the face of opponents gearing up more and more to stop him, Jackson's number plummeted. And by "plummeted," it means 1,005 yards on the ground, averaging 6.3 yards a carry. Yeah, they showed him.
Indeed, Lamar Jackson isn't the prototypical quarterback. But Jackson has had tremendous success being something different, so why change? Maybe just lay off the blacktop football for a spell.
Statistics courtesy of Pro Football Reference and Sports-Reference College Football.