Lamar Jackson Drastically Falling 23 Spots in the NFL Top 100 is Disrespectful
Lamar Jackson garnered the No. 1 spot on NFL Network's NFL Top 100 list in 2020, following an MVP season. The 2021 list watched him slide 23 places down the rankings, and it's beyond disrespectful.
This dramatic drop fits into an unsubstantiated narrative that the Baltimore Ravens' young quarterback has reached his peak. Jackson played out of his mind in 2019, so regression was likely. However, he didn't play his way down to the No. 24 spot.
ESPN analyst Jeremy Fowler says there is pressure on Lamar Jackson heading into 2021
On ESPN's Get Up, analyst Jeremy Fowler revealed an interesting statement he's heard from people in the NFL about Jackson.
The team was discussing the quarterbacks under the most pressure in 2021. Fowler chimed in, saying Jackson is a "sleeper" on that list, claiming there's talk around the league that teams are going to figure the former MVP out in 2021.
Not even former Pittsburgh Steeler Ryan Clark could agree with that hot take. "There ain't nothing to figure out," Clark said.
Dating back to months leading up to the 2018 NFL Draft, Jackson has faced unfair and baseless criticism. The former Heisman Trophy winner dominated in the college ranks as well, both on the ground and through the air. He was drafted at the back end of the first round, leaving him with a massive chip on his shoulder to prove the doubters wrong.
Jackson has been an unstoppable force for the Baltimore Ravens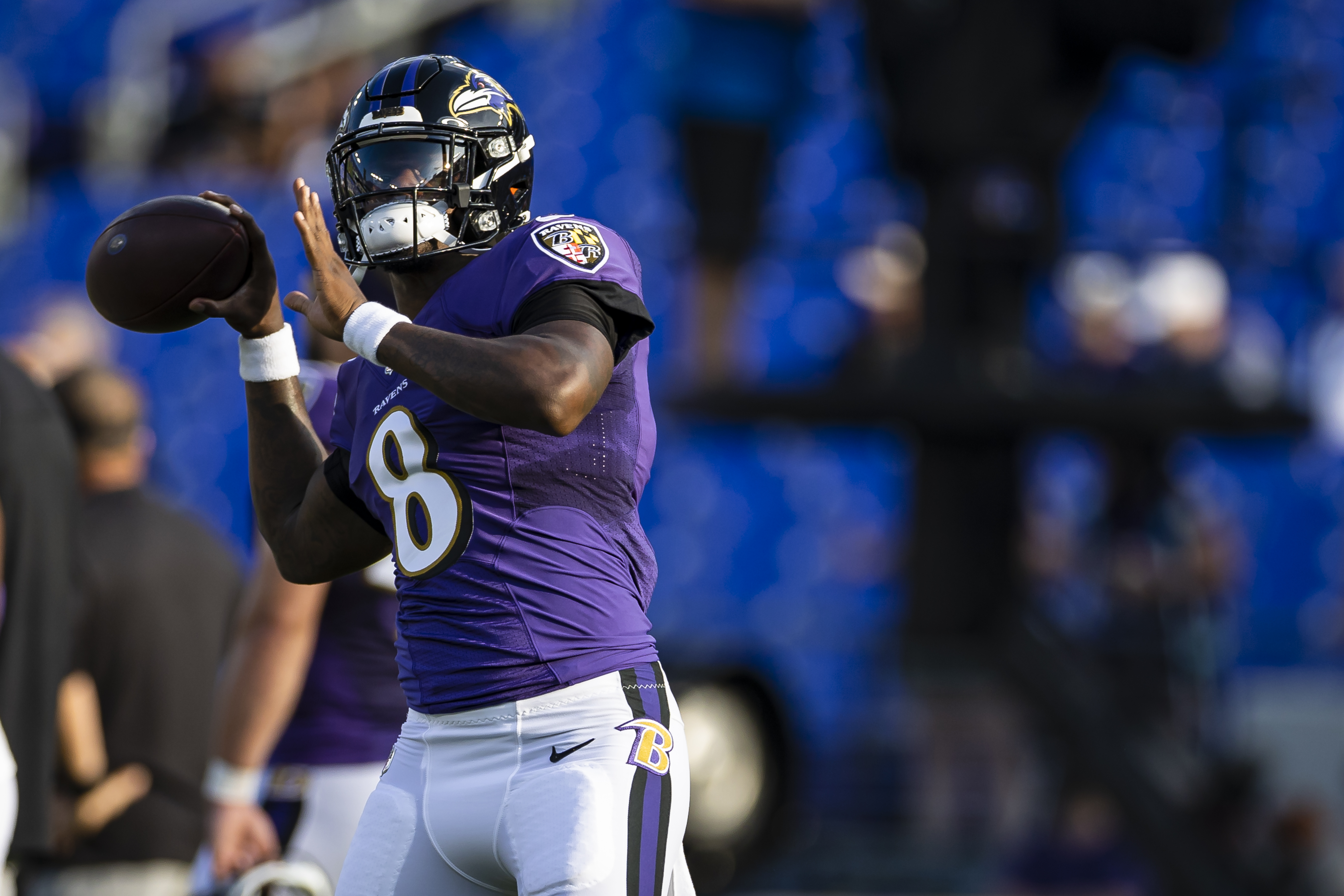 Whether teams are willing to admit it, they likely regret passing on Lamar Jackson. He's done nothing but produce since arriving in Baltimore.
He supplanted Joe Flacco as the team's star quarterback halfway through his rookie season and helped lead the Ravens to the playoffs. In fact, the Ravens have made the playoffs for three straight seasons with Jackson under center.
The former University of Louisville superstar is a dynamic athlete. His dual-threat ability makes him extremely difficult to "figure out." He's put together back-to-back 1,000-yard rushing seasons. In his first full season as a starter, he broke Michael Vick's record for rushing yards by a quarterback in a single campaign.
In three seasons, he's compiled a highlight tape of him making defenders look foolish in open-field situations. There's no indication that it's going to change any time soon.
Jackson's ranking on the NFL Top 100 list doesn't match his skill and production. It's hard to justify the 24-year-old being ranked lower than Deshaun Watson, Russell Wilson, and Josh Allen.
What's next for the Ravens superstar?
For every accomplishment, there has been a new criticism. First, he wasn't an NFL quarterback. Then, Jackson couldn't win a playoff game. Now, he can't win a Super Bowl.
Despite his dominance on the ground, he does have room for improvement as a passer. The Ravens' lack of explosive talent at the wide receiver position cannot be ignored, however. Not to mention, offensive coordinator Greg Roman has done little to use the skill players in the locker room to open up the passing game.
The identity of the Ravens offense is evident. It's a run-first approach led by Jackson, J.K. Dobbins, and Gus Edwards. The Ravens want to wear down opponents, and they often do. The team struggled to play from behind, and too much blame was put on Jackson.
Baltimore added Rashod Bateman and Sammy Watkins this offseason, but it remains to be seen if everything will come together for this passing attack. However, Jackson promised a Super Bowl ring when he was drafted, and he may cash in on that promise in 2021.
All stats courtesy of Pro Football Reference