Lamar Jackson Haters Had a Field Day After His Latest Performance
Lamar Jackson had a wonderful year for Baltimore this season. He was the most effective offensive player in the NFL and led the Ravens to heights they haven't seen in awhile during the regular season. That said, he has his fair share of critics.
Jackson recently participated in an event meant to showcase his passing ability. His performance may have added fuel to his critics' fire. But what exactly did Jackson do that left his haters having a field day? 
Early criticisms of Lamar Jackson
Despite winning a Heisman Trophy, Jackson was not one of the highest-rated quarterbacks in his draft class. In fact, several pundits forecasted him as a wide receiver at the pro level, reports USA Today. While Jackson was spectacularly talented with his legs, it's unclear why anyone would assume he'd be a wide receiver; he was a more-than-capable passer at Louisville.
Jackson went in the first round of the 2018 NFL Draft — barely. He was the final selection of the first round, going to the Baltimore Ravens. The following quarterbacks went ahead of him: 
Baker Mayfield
Sam Darnold
Josh Allen
Josh Rosen
His first year, Jackson finished the season as the Ravens' starter, leading the team to the playoffs. In year two, he had a much better showing. While the Ravens came up short in the Divisional Round, he led them to the No. 1 overall seed in the AFC. He also won the NFL's Most Valuable Player Award unanimously. 
Lamar Jackson's poor performance in passing skills
One of the events surrounding the Pro Bowl is the Precision Passing Challenge. It pits quarterbacks against each other to test passing abilities. However, it looks more like a mini-golf course than a football competition. Jackson participated this year and played very poorly. He scored only two points in the event. 
Jackson didn't seem phased after the poor showing, essentially shrugging it off. He ended up as the AFC starter for the Pro Bowl, the youngest QB to ever get that honor. 
Was this a fair test of Jackson's passing?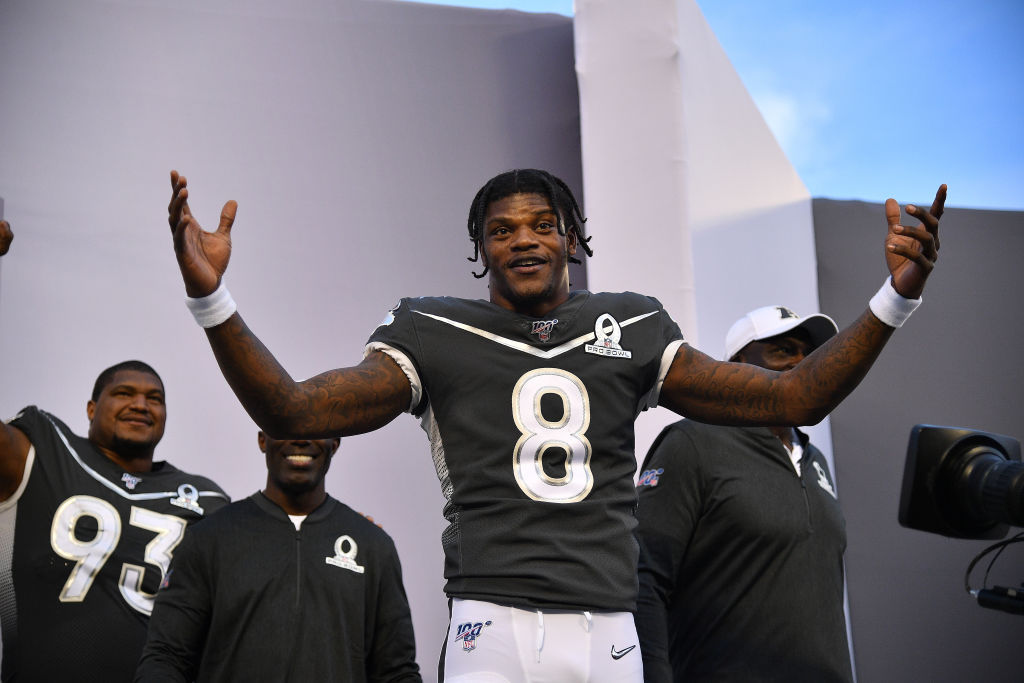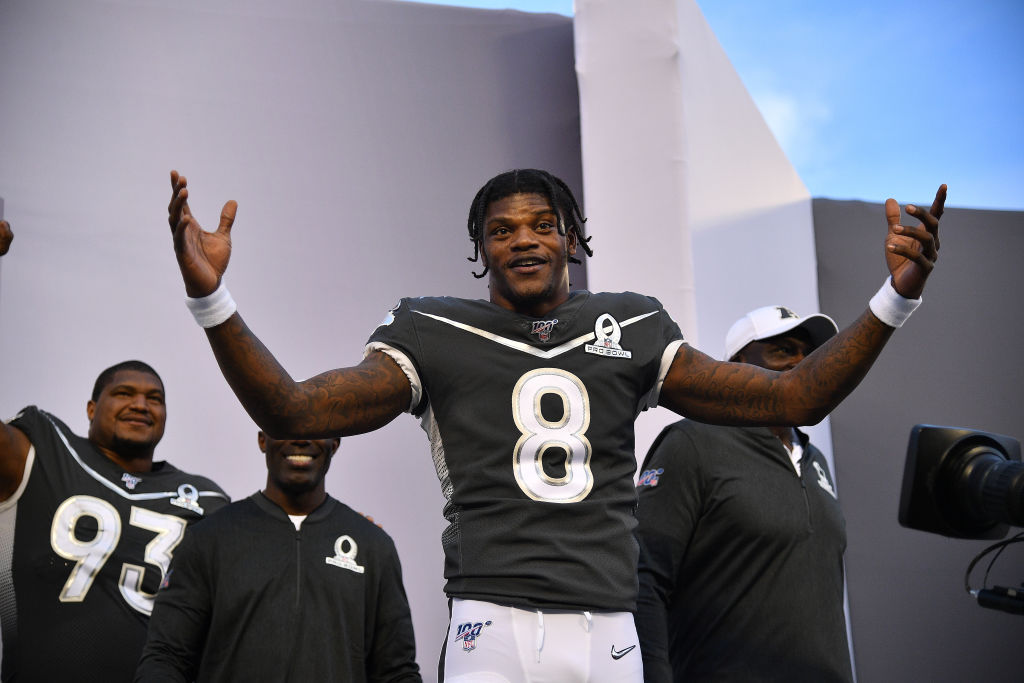 For Jackson's haters looking for flaws, his performance in a meaningless passing competition must've seemed like a blessing in disguise. For some reason, the 23-year-old still has his detractors. He definitely had a poor showing in the contest. But is this a fair test of his true passing ability? 
It's such a small sample size that the only reasonable answer is "absolutely not." A better barometer of Jackson's passing ability is how he fared in the 2019 regular season — his first full season as a starter. In that role, he threw 36 touchdown passes, leading the whole league. 
The verdict on Jackson? The young player will have setbacks. The playoff loss to Tennessee was proof of this. But questioning his passing ability based on a skills competition at the Pro Bowl is laughable.
Under no circumstances should anyone question Jackson based on one poor showing in a glorified carnival game. His MVP-winning performance in the 2019 regular season speaks for itself. 
Jackson had a fine 2019 season and will likely only improve as time goes on. He's got a great relationship with one of the best NFL coaches, John Harbaugh, and the full support of the Baltimore Ravens organization. Not only is Jackson not going anywhere, he has nowhere to go but up. 
Follow more updates from Sportscasting on our Facebook page.