Lamar Jackson Never Wanted to Play Anything But Quarterback in the NFL
Lamar Jackson has been the breakout player of the season after impressing fans for much of last year. As a running quarterback in 2019, many doubted his place in the NFL, even stating that he should change positions.
With every passing week, however, Jackson is proving these people incredibly wrong. He's winning games with both his feet and hands and not holding back in the process. Jackson recently spoke to NBC Sports about his refusal to listen to the chatter. 
Lamar Jackson proving the doubters wrong
Since his college days at Louisville, Jackson was pushed to play a different position rather than adjust his game to the quarterback position. He wasn't having any of it.
So confident in his ability to play, Jackson told his mom early on that he planned to not only make it into the NFL as a quarterback but to buy her a car when he does. This may explain why Jackson is so passionate about proving people wrong.
"I'm a quarterback," Jackson said. "That's all I play. My first year ever playing, in 2004, the first year I put on pads, but I've been playing football outside since probably 2001, and I always knew how to throw for some reason."
Jackson claims that throwing came naturally to him. While he is often compared to Michael Vick and says he enjoyed watching him, he didn't draw from any specific players. Instead, Jackson drew from his expertise and built his skills from there. (He did watch players from other positions, like Reggie Bush, to help incorporate his running game.)
Jackson doing things his way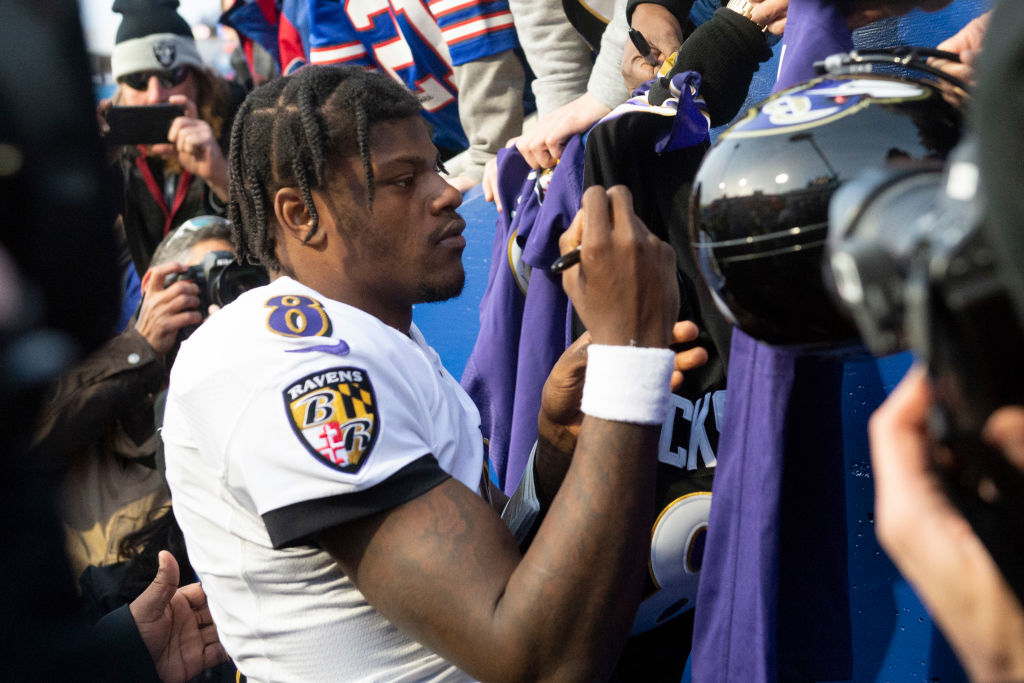 The quarterback beamed as he told stories of throwing Nerf footballs in the street to work on his game when he was just a young kid. It wasn't the same method as those who spend their lives working with pros. Even as a child, Jackson worked to prove people wrong when his mom and friends would tell him he couldn't throw it down the street. 
Whatever the reason behind Jackson's dominance, he clearly shows that it worked for him. The NFL can often be about tradition and following the path of whoever won most recently. Teams will adjust to the dominant team rather than adjust to the strengths of their personnel. With the help of Greg Roman, Jackson is showing that playing to your strengths yields results. 
For a player who still gets labeled as a running quarterback, Jackson's arm is quite strong. Not only has he thrown for 2,532 yards through 12 games, but he's done so for 25 touchdowns and only five interceptions with a 66.5% completion rate. To focus on his running does him a major disservice. 
Jackson's motivation as a quarterback
Critics drive even the greatest athletes on the planet. While some may publicly spar with their doubters on social media or through the press, Jackson seems perfectly content doing so with his play on the field. In only his second year, he is a favorite to win the MVP award.
Every NFL player has a unique path to stardom. Some receive a football early and grow up with parents who help shape their path to the NFL. For Jackson, it was as simple as starting young, never taking no for an answer, and proving he belongs on the football field.