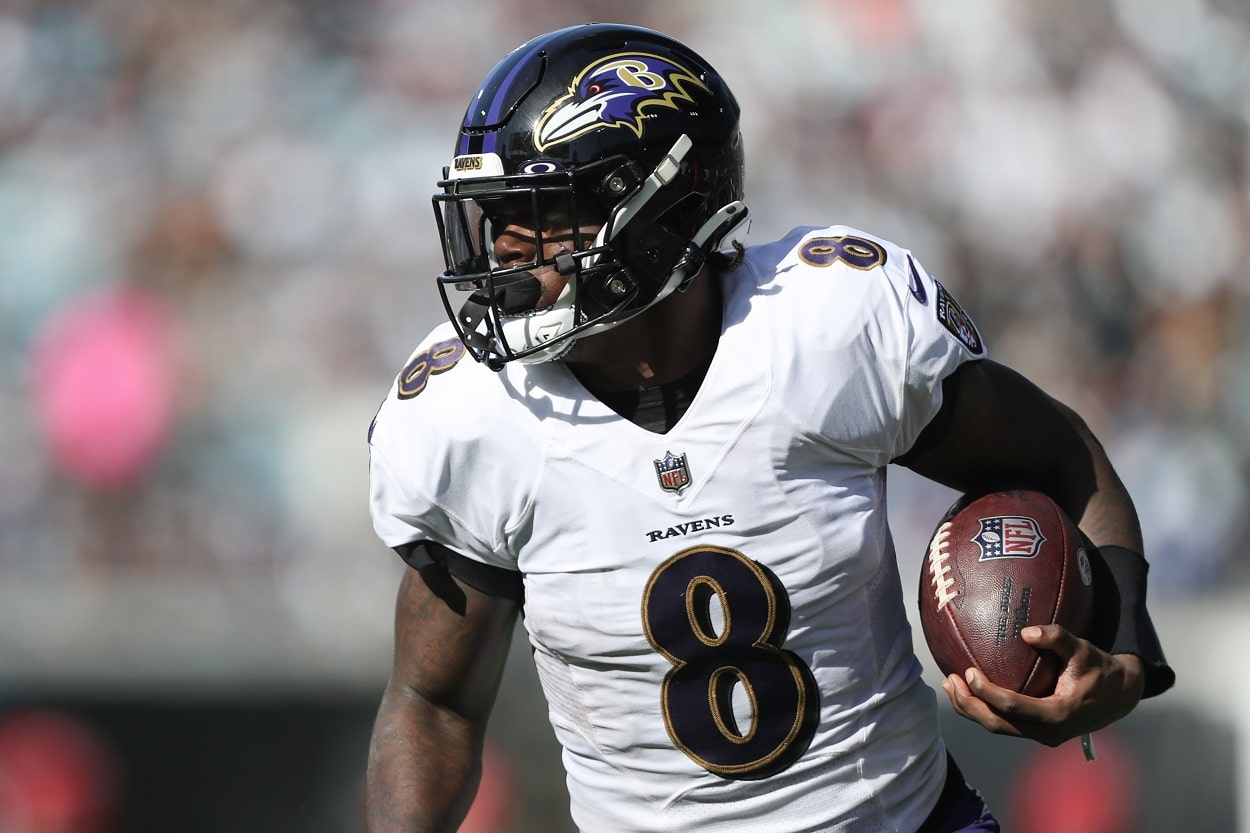 Lamar Jackson Trade Rumors: Ranking the 5 Best Landing Spots for the Baltimore Ravens QB
The five best destinations for Baltimore Ravens quarterback Lamar Jackson.
Despite being a former MVP and one of the NFL's most electrifying stars, Lamar Jackson looks like a legitimate candidate to get traded this offseason. At the very least, the idea of the Baltimore Ravens moving in a different direction at the most important position in sports seems more realistic than ever before. 
From Jackson's perspective, there's a ton of upside to taking his talents elsewhere. The Ravens don't exactly run an offense that caters to his strengths, and they haven't shown him the respect he believes he deserves in the form of a contract extension. 
So, if Jackson does hit the trading block, which NFL teams should be viewed as his best landing spots? Here are the top-five franchises that should be ready to make a move for the two-time Pro Bowler.
5. Carolina Panthers
Talk about a team that's desperate for an answer at quarterback. After swinging and missing on Sam Darnold and Baker Mayfield, it's time for the Carolina Panthers to make a deal for an established player at the position. Making a move for Jackson would make sense on multiple levels for a franchise with talent across the board. 
First, the Panthers have a bonafide No. 1 receiver in D.J. Moore. He would instantly become the best wideout Jackson has ever had the fortune of throwing to, which says a lot about how the Ravens have handled the position over the years. Plus, 2021 second-round pick Terrace Marshall Jr. showed plenty of promise as a deep threat this season by averaging 17.5 yards per catch on 28 receptions. 
Moreover, Carolina has plenty of exciting pieces on defense. From dominant pass rusher Brian Burns to cornerback Jaycee Horn to veteran linebacker Shaq Thompson, this team has youth and speed on that side of the ball. 
Upgrading from the dismal Darnold-Mayfield duo to Jackson would undoubtedly make the Panthers the favorite to win a wide-open NFC South division that could feature four new starting quarterbacks in 2023.
4. Washington Commanders
Washington Commanders fans can't be pleased about seeing their beloved team cycling through starting quarterbacks on what seems like an annual basis in the post-Kirk Cousins era. And they certainly can't be happy seeing Ron Rivera's squad miss the playoffs despite boasting the league's seventh-ranked scoring defense. 
That speaks volumes about the lack of consistency on offense, where neither Carson Wentz (32.8 QBR) nor Taylor Heinicke (45.4) lived up to expectations in 2022. Meanwhile, fifth-round pick Sam Howell didn't look much better in his lone start. 
With a championship-level defense and an offense that features talented skill players like Pro Bowl wideout Terry McLaurin (77 catches for 1,191 yards and five touchdowns) and promising rookies Jahan Dotson (35/523/7) and Brian Robinson Jr. (205 carries for 797 yards and two touchdowns). All this team needs is competency at quarterback, and Jackson would provide that — and then some.
3. Atlanta Falcons
While Desmond Ridder may have untapped upside, why wait to find out when you can insert an MVP-caliber player into the starting lineup? The Atlanta Falcons surprised many by staying alive in the playoff hunt, but they ultimately fell short largely because of lackluster quarterback play. The fact Atlanta finished in the top half of the league in scoring (21.5 points per game) shows head coach Arthur Smith has the ability to coax more out of less. 
However, the Falcons will never get back to competing for division titles without an upgrade at quarterback. 
The thought of Lamar Jackson leading a huddle that includes towering tight end Kyle Pitts and big-bodied 2022 first-round wideout Drake London should scare defensive coordinators. Throw in the two-headed running back tandem of Cordarrelle Patterson (team-high nine total touchdowns) and 22-year-old Tyler Allgeier (210 carries for 1,015 yards and three touchdowns), and you easily have the makings of a top-10 offense.
2. Las Vegas Raiders
Much like the Falcons, the Las Vegas Raiders boast a robust collection of playmakers. And just like Arthur Smith, Josh McDaniels needs to find a long-term solution at quarterback this offseason. 
With Derek Carr expected to be traded or released, the Raiders should be an attractive destination for a number of veterans, including Tom Brady and maybe even Aaron Rodgers. But while Las Vegas would definitely be better in the short term with either future Pro Football Hall of Famer, dealing for Jackson would put the franchise in a position to compete with Patrick Mahomes and Justin Herbert for years to come. 
Could you imagine McDaniels scheming up ways to put the ball in the hands of Davante Adams and Darren Waller while also incorporating Jackson's running ability? Acquiring and signing the Ravens star to an extension might make it impossible to retain All-Pro running back Josh Jacobs, but it's much easier to find a replacement at that position than it is to secure a franchise quarterback.
1. Miami Dolphins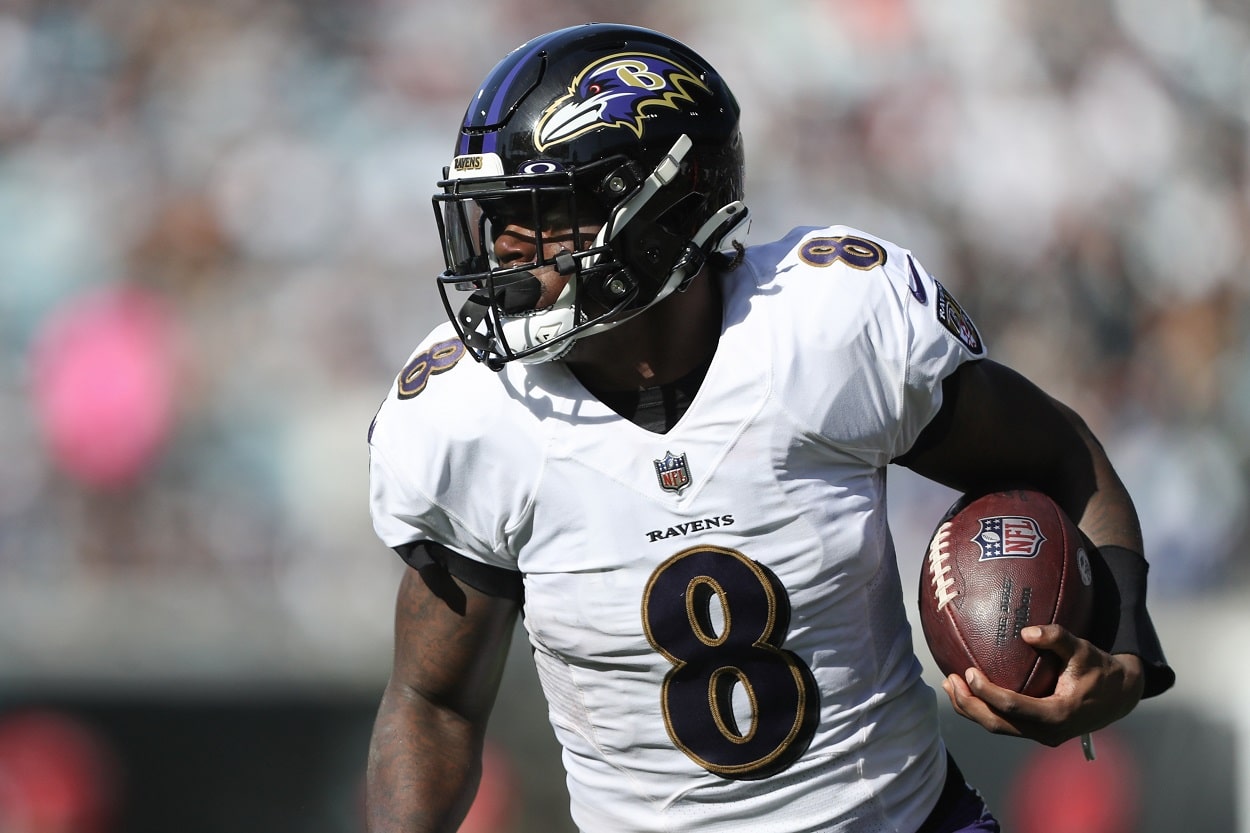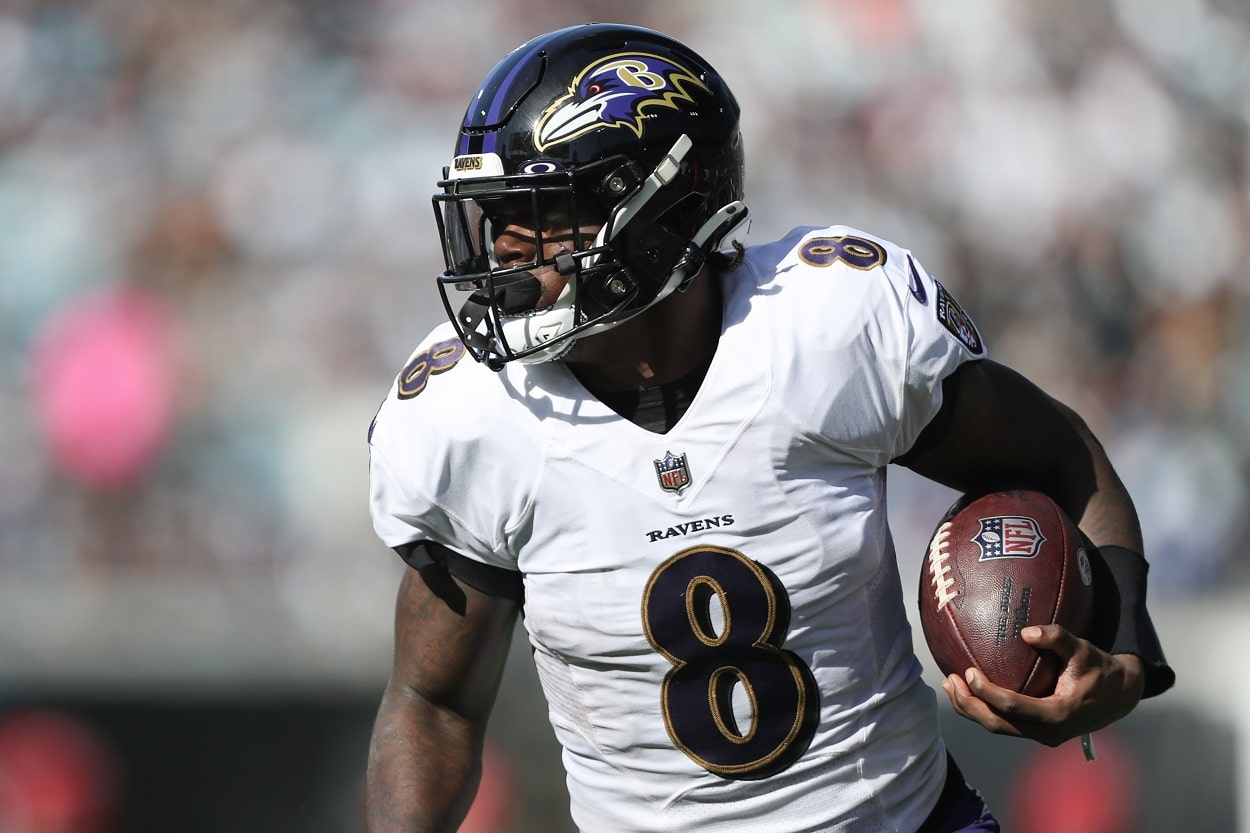 Although it looked like Tua Tagovailoa had cemented his case as the guy in South Beach, his concussion issues have clouded the future for a franchise that has yet to find a true successor to Dan Marino. And as much as it may pain Miami Dolphins fans to admit, Tua's injury history makes it almost impossible to go all-in on him as the team's quarterback for the next five to 10 years.
Rather than risking everything by signing the former Alabama standout to a long-term deal, Miami could use its draft capital (and perhaps a young player or two) to swing a trade for Jackson, who would instantly turn the team into a top Super Bowl contender. 
Head coach Mike McDaniel clearly knows how to bring out the best in his players, so it would be fascinating to see how he would maximize the skills of a quarterback who boasts elite athleticism and great arm strength. 
Meanwhile, Jackson's stardom would reach another level in Miami, putting him more in the national spotlight than ever before. Oh, and getting to throw to the dynamic duo of Tyreek Hill and Jaylen Waddle while getting paid like a top player at his position would make a move to Miami a dream come true for Lamar Jackson.