Lamar Odom Gets Real About His Addiction and Biggest Regrets
By almost any standard, Lamar Odom enjoyed a highly successful NBA career. He won two NBA championships with the Los Angeles Lakers in 2009 and 2010, and he earned the 2011 Sixth Man of the Year award. Yet Odom might be best known for his public struggles with addiction.
These issues cost him a marriage, a lot of his fortune, and nearly his life. Recently, Odom opened up about his addiction in an interview with Graham Bensinger. Let's look at Odom's recent comments about his drug problems and biggest regrets.
Lamar Odom's addiction issues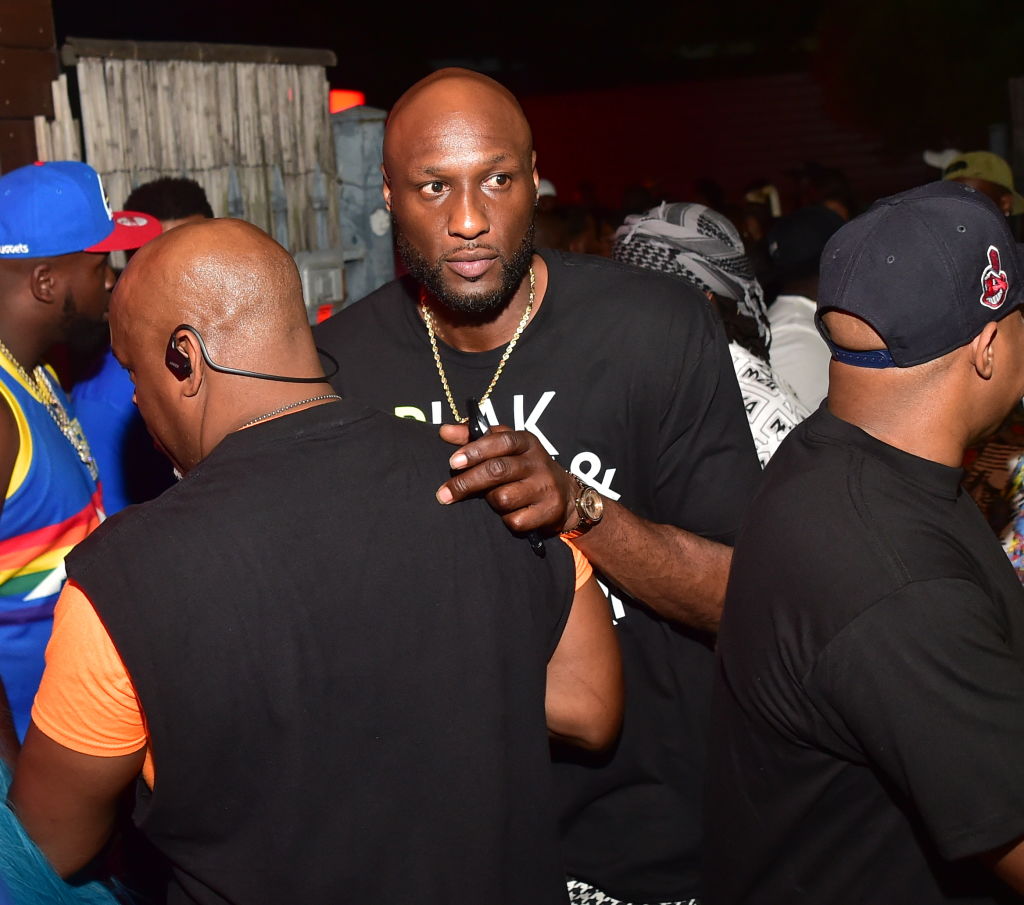 Odom's struggles with addiction first entered the public eye in 2013 — the last year of his NBA career. In August, he was arrested in Los Angeles on charges of driving under the influence. To make matters worse, Odom refused to submit to a substance testing, which meant his license was suspended for a full year.
Odom later pled no contest to the charges, reports CBS Sports. He was sentenced to three years of probation and three months of treatment for alcohol abuse. Around the same time, rumors surfaced regarding drug abuse. Some of the reports suggested Odom had struggled with drugs for at least two years.
Things came to a head in October 2015, when Odom was found unconscious at a Nevada brothel. He had massive amounts of drugs in his system, including cocaine and a Viagra-like substance, according to the LA Times. Doctors determined that Odom suffered kidney failure, heart attacks, and a dozen strokes.
Initially, doctors didn't know whether Odom would recover. Miraculously, however, he pulled through. Yet medical professionals were still unsure about the long-term effects on Odom's mind and body. Within months, Odom was able walk, talk, and think clearly, surprising everyone.
Odom opens up about his drug use
In his interview with Bensinger, Odom discussed his addiction. He recalled his almost "orgasmic" first experience with cocaine, noting how his subsequent drug abuse was merely him trying to "chase the dragon" of that first high. Odom also remarked that giving up drugs was relatively easy, especially after his harrowing health experiences.
As far as the incident at Nevada's Love Ranch, Odom maintained that he had not knowingly taken any drugs that night. He acknowledged that there had been drugs in his system but seemed to suggest that somebody had drugged him. "I think I would know what happened that night," he said.
Odom wasn't sure how to account for his miraculous survival. He chalked it up to "divine intervention" and said it just wasn't his time.
Two of Odom's biggest regrets
Odom also discussed his biggest financial regrets. The first incident he recalled took place at a club in Miami. The NBA forward was out celebrating the birthday of his good friend Rasual Butler. When Butler playfully told Odom to "step up his game," he responded by buying 100 bottles of Moet Rose, a decision that set him back about $120,000.
Odom also recalled some advice Jay-Z once gave him. At the time, Odom was interested in starting a record label to promote a rapper he knew. Jay-Z suggested Odom invest in real estate instead. Ultimately, Odom launched the record label, ultimately losing a few million dollars.
Follow more updates from Sportscasting on our Facebook page.